Automate and streamline your labelling process with BarTender Automation Edition.
BarTender Automation Edition is feature-rich software that helps businesses of all sizes to automate the process of designing, printing and managing barcode labels, RFID tags and other documents. This edition is specifically designed for businesses that require a high degree of automation, reliability and flexibility in their labelling processes.
The Automation Edition is the 3rd version of BarTender software after the Starter Edition and the Professional Edition. With BarTender Automation Edition, users get all the features of BarTender Starter & Professional with additional capabilities such as.
Reliable automated barcode label printing

Design and graphically based approved workflow

Advance integrations and processes

Combine forms, actions, and system integrations to create a sophisticated automated printing solution.

Integration with other applications via scripting and .NET APIs

Exclusive Intelligent Templates

Process Builder

Reprint Console
Seagull Scientific has taken BarTender Automation Edition to new heights with its 2022 update. This latest iteration is packed with new features, including.
Support for automation of table object databases

Enhanced automated printing solution

Automatic restart of monitored databases

Improved BarTender command line parameter support

Improved integration message logging
With such new features and enhancements, upgrading to BarTender Automation Edition 2022 is an obvious choice.
Triton is an authorised reseller of BarTender software and is excited to offer you the latest and greatest BarTender Automation Edition 2022 at an unbelievable price. Contact us via the live chat widget below or by filling out the contact form, and we will gladly answer any technical or pricing queries you may have.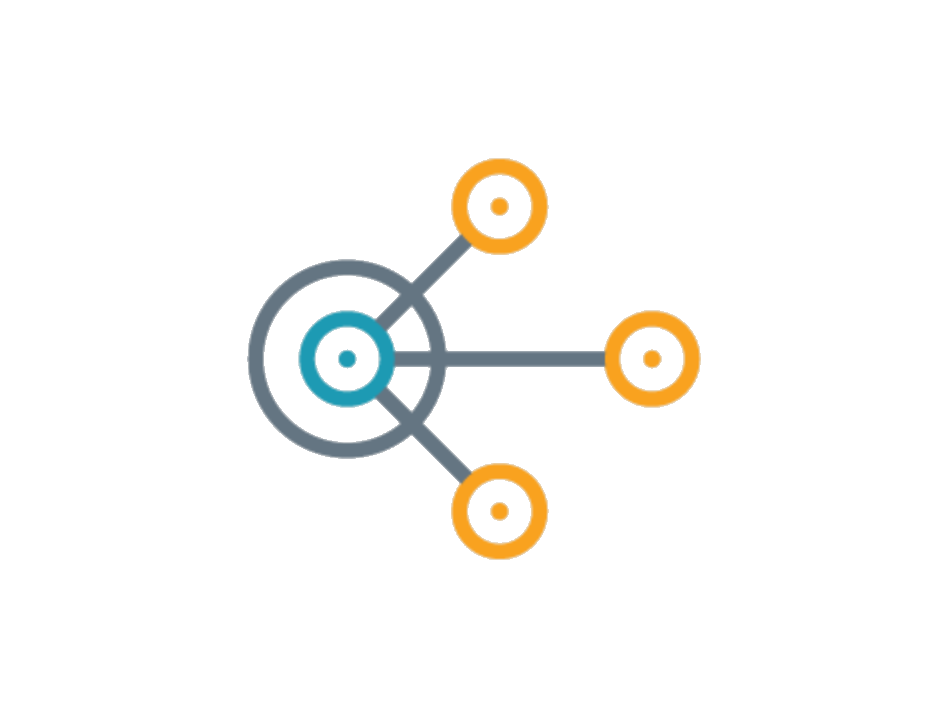 Integrates seamlessly with almost any business system, saving you time and increasing efficiency.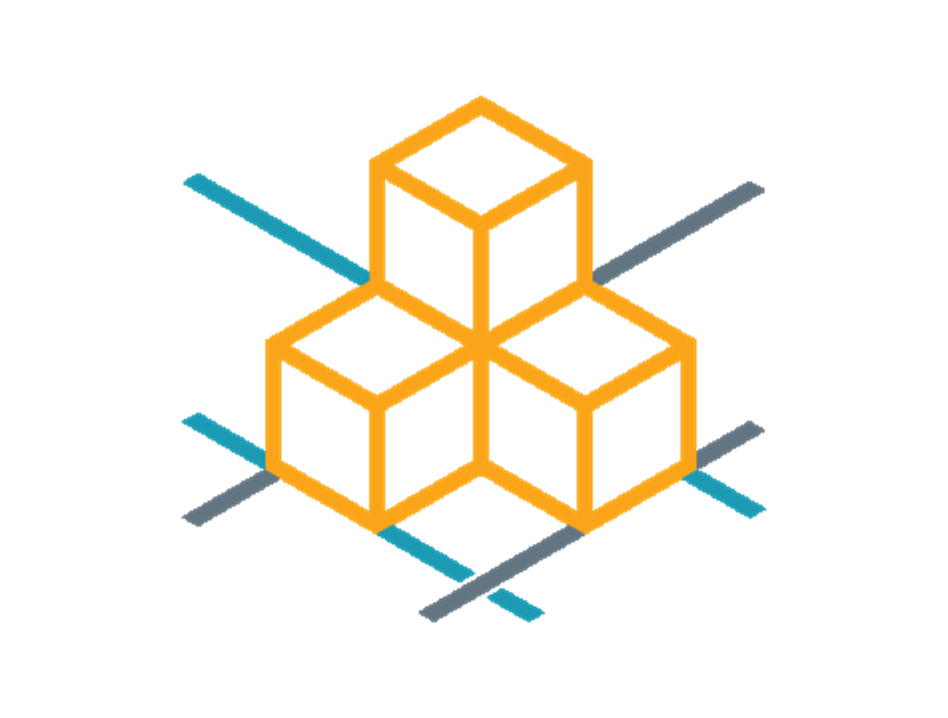 Ability for bespoke REST API, .NET SDK integration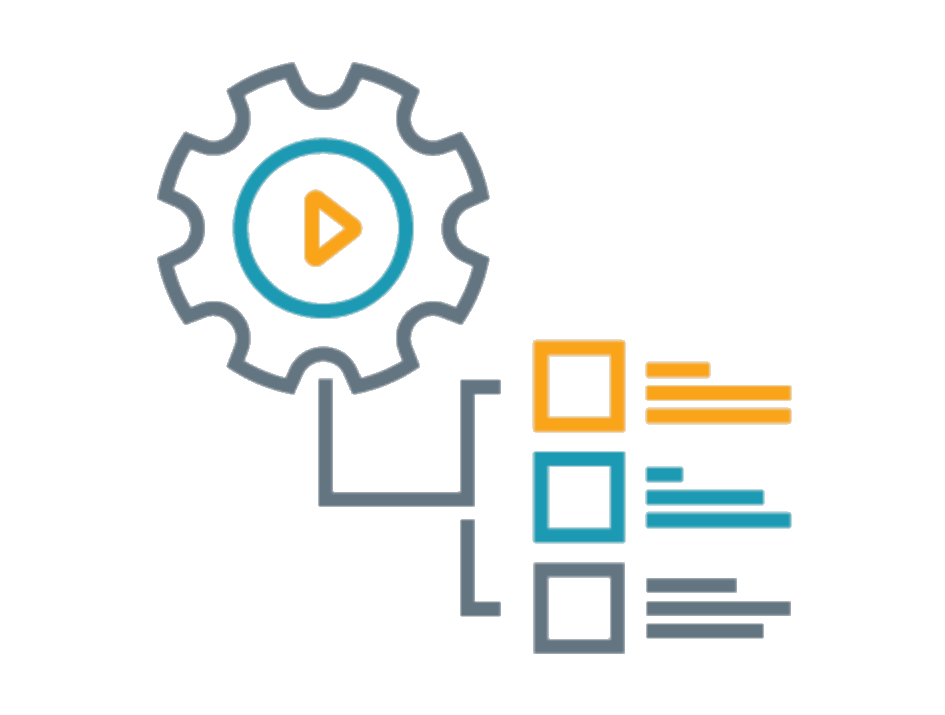 Label automation system that is easy and available for companies of all sizes.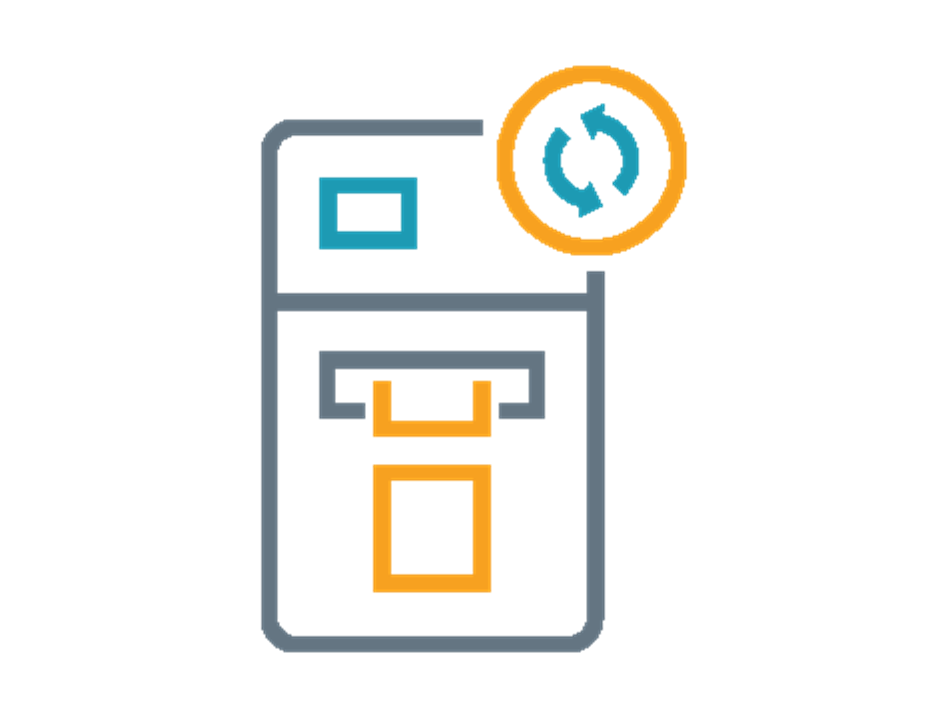 Reprint lost or damaged labels as needed
Upgrade Automation Edition Anytime
BarTender Automation Edition 2022 is a powerful automated printing solution that takes your barcode labelling operations to the next level.
But, as businesses evolve, there will be a need for more sophisticated features and functionality that the present edition cannot provide. Therefore, to meet the needs of growing businesses, upgrading to a higher BarTender edition is an obvious choice.
Upgrading from BarTender Automation Edition to BarTender Enterprise Edition is simple and easy. We here at Triton are available to help you at every step of the process. Contact us and get your BarTender Automation software upgraded today.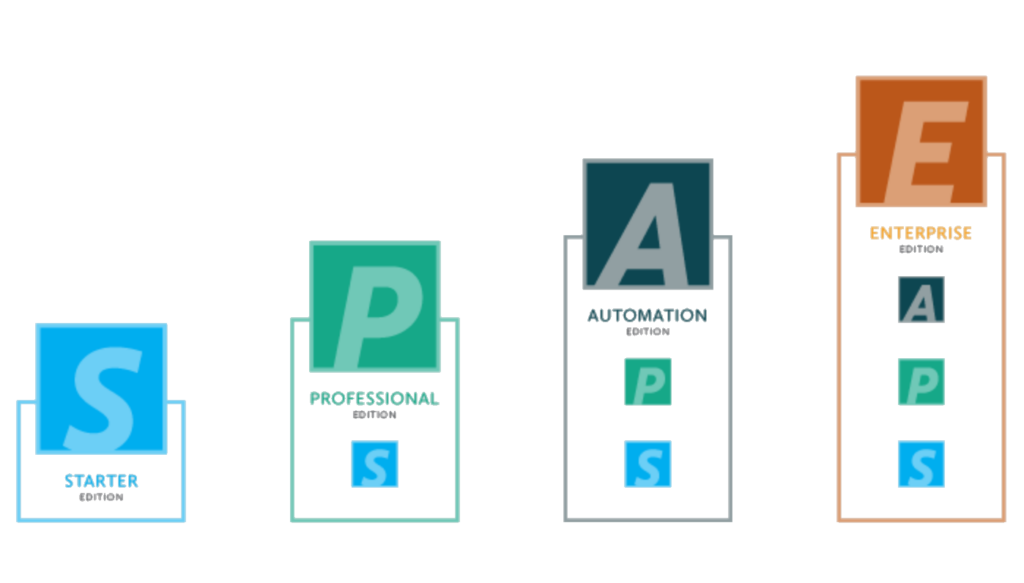 We can help you in 3 easy steps to get you up and running with BarTender Software.  Fill in the form below or CHAT LIVE with us during business hours using the widget at the bottom of your screen.
Try a Free 30 Day Trial Version
Trying to figure out if BarTender Automation Edition is the right one for you? Then why not try the free 30-day trial version first?
That's correct! Seagull Scientific provides a free 30-day trial version of BarTender Automation Edition. The free BarTender Automation Edition includes all of the features and benefits offered in the paid versions.
Don't wait any longer! Download the free BarTender Automation Edition trial version from the Triton store and see how this software can improve every stage of your label design and printing experience.
BarTender Software Automation Version - Key Features
BarTender Automation Edition offers a step up from the Professional Edition with advanced features that take labelling operations to a new level. Here are some of the key features of BarTender software Automation Edition.
Unlimited Printer Licenses
The Automation Edition of the BarTender software allows organizations to deploy an infinite number of printers for labelling jobs at the same time.
Please note that the Automation Edition, by default, comes with only two printer licenses. Therefore, if you wish to deploy more than two printers, you must purchase additional printer licenses as add-ons.
Supported Companion Application
BarTender Automation Edition comes with a set of companion applications that help organizations to streamline their complex label designing and printing operations. These companion applications include.
Helps with the management and configuration of BarTender administration and system settings.
Helps to create labels and document templates.
Provides a central location for data logging and audit trails that include information such as print history, user access, and more.
Please note that the Automation Edition only logs data for up to seven days and stores it in a local database.
Allows users to create and manage their own database without needing third-party applications such as Access, Excel, or CSV files.
A simple interface for accessing and printing BarTender documents.
Enables dynamic web-based printing.
Helps in connecting BarTender software with different business systems in order to enable automatic printing directly from those systems.
A simple, graphical user interface for creating and supporting custom label and document printing solutions without the need for computer programing languages (like C# or VB.NET).
Logs print jobs and help reprint identical duplicates of previously printed labels and documents that may have gone missing or been damaged.
Optional Premium Maintenance and Support
By default, BarTender Automation Edition offers one year of standard support and maintenance. The standard maintenance and support plan provides users with live technical help through phone and chat during business hours, with a guaranteed 24-hour response time.
However, customers who want a more comprehensive support package can upgrade to the premium maintenance and support option. The premium plan offers 24/7 live support access with a guaranteed two-hour response time.
BarTender Automation Edition helps organizations reduce manual work and save time with its Intelligent Forms feature. 
With this feature, users can create custom forms with built-in logic and conditions that trigger automated actions such as label printing when certain pre-defined conditions are met. The feature also allows users to create process files for automating repetitive print-related workflows and tasks.
Furthermore, this incredible Intelligent Forms feature also allows users to create custom templates for printers and terminals that automatically merge user input information into the final printed output. With this technology, users can quickly create tailored printouts based on their requirements without manually entering data or adjusting parameters each time they want to run print operations.
BarTender Automation Edition comes with the capability to export label design templates as printer code templates.
Printer code templates are files that contain delimited fields that a print system can recognize and utilize to merge user input data. By exporting templates as printer code, users can ensure that their label templates will work with other print systems without requiring a manual printing setup.
Integration With Virtually Any Business System
Seagull Scientific's BarTender Automation Edition is fully compatible with almost any business system (ERP, WMS, or MES), allowing customers to connect BarTender's software to existing systems and processes and enable automated document printing directly from those systems.
IBM Websphere, Infor, Körber, Microsoft Dynamics, Epicor, Sage, SAP HANA, and Oracle are just some of the many business systems that can be integrated with BarTender Automation Edition 2022.
Advance Integrations and Automation for Broad Interoperability
BarTender Automation Edition software offers advanced integrations and automation features that enable businesses to create and maintain broad interoperability.
Businesses can create complex workflows and automated processes with the comprehensive set of integration methods and actions, using multiple triggers and methods like
HTTP web service (REST or SOAP)

File drop

Database monitoring

E-mail

TCP or UDP network port

Serial port

Microsoft Message Queue (MSMQ)
BarTender software also supports automated printing processes using common data structures and formats, such as.
XML

JSON

SAP IDOC

Oracle XML

ASCII & Unicode coded text-based data
BarTender Automation Edition also provides over 70 integration action types, such as label printing, database queries, and network communication, to keep different business systems in sync and provide a single platform for easy management and control of all label printing processes.
Seagull Scientific offers a comprehensive .NET software development kit (SDK) with BarTender Automation Edition software.
BarTender .NET SDK is an all-in-one package containing a library of pre-written and debugged source code that helps control and customize BarTender behaviours like loading BarTender documents, starting print jobs, and more. Users can also use either C# or VB.NET programing language to write custom scripts to integrate BarTender functionality into specific applications.
BarTender Automation Edition .NET SDK includes the following application programming interfaces (APIs).
Print Scheduler API

Print Server API

System Database API

Print Engine API
Facilitates interaction with the Print Scheduler Service and the BarTender automation system.
Helps with the management of large, complex print jobs by providing flexibility, scalability, and task-based management for barcode label printing.
Aids in the management of the BarTender print engines, automates printing and allows for quick label modifications and printing using any .NET language.
Provides access to information that is stored in the BarTender System Database. Also helps in.
Connecting applications to the BarTender System Database

Searching and retrieving application messages, print job information and security checks

Filter data in the BarTender System Database

Reprint documents
BarTender 2022 takes automation to a whole new level with its innovative REST API. With the power of this modern method, users can now build custom web application integrations to exchange data with others over a network or the Internet and enable automated label printing.
BarTender REST API uses Custom, Swagger, Insomnia and Postman as sending applications and uses only three REST commands: POST, GET, and PATCH. The REST API supports.
Basic Authentication, Integrated Windows Authentication (IWA) and Windows Challenge/Response (NTLM).

Cross-Origin Resource Sharing (CORS)

Curl, C#, and .NET languages for custom applications
Please note that BarTender REST API uses port 5159. Therefore, in order to use BarTender REST API and receive REST commands, users must make sure that port 5159 is open and accessible from the client machine.
Bartender Automation Edition System Requirements
BarTender software's Automation Edition 2022 requires the following system requirements to function properly.
Operating System for 32-Bit and 64-Bit
Windows 10, Windows 8.1, Windows 8, and Windows 7 with the latest Windows updates installed

Windows Server 2019, Server 2016, Server 2012, Server 2012 R2, and Server 2008 R2 with the latest Windows Server updates installed
Hard Disk and Memory (Minimum)
For Complete BarTender Suite Utilization 32-Bit
Memory: 4 GB RAM

Hard Drive: 20 GB 
For Complete BarTender Suite Utilization 64-Bit
Memory: 8 GB RAM

Hard drive: 20 GB 
Seagull Scientific suggests installing BarTender software on an SSD, if available, for optimal performance.
Minimum – 1024 x 768

Recommended – 1920 x 1080 or better
Minimum – .NET Framework 4.7.2

Recommended – Latest Microsoft .NET Framework version.
BarTender System Database, Librarian, History Explorer, and Reprint Console require Microsoft SQL Server 2012 or above (Express or Full edition)
BarTender software bundle comes with Microsoft SQL Server 2019 Express. As a result, if SQL Server is required, the installer will install it automatically.
Active Internet Connection
Seagull Scientific strongly recommends having an active Internet connection during BarTender installation. An active Internet connection will ensure that the user gets the latest .NET framework components and available Windows updates so that the software can run without any issues.
Language Supported by BarTender Automation Edition
BarTender Automation Edition supports 21 languages. These include.
Chinese Simplified

Chinese Traditional

Czech

Danish

Dutch

English

Finnish

French

German

Italian

Japanese
Korean

Norwegian

Portuguese European

Portuguese Brazilian

Polish

Russian

Spanish

Swedish

Thai

Turkish
Bartender Automation License
BarTender software has two types of licenses: Application License and Printer License.
Application licenses allow many users to access the BarTender program from any networked device simultaneously. The application license, however, is no longer required with BarTender 2022, as all 2022 editions now support unlimited users.
Printer licenses are required for each printer that is set to interact with the BarTender software. By default, BarTender Automation Edition includes two (2) printer licenses. However, the Automation version supports unlimited printer licenses, which must be purchased separately.