You are currently in the Australian store.  If you are located in New Zealand please select the correct store below.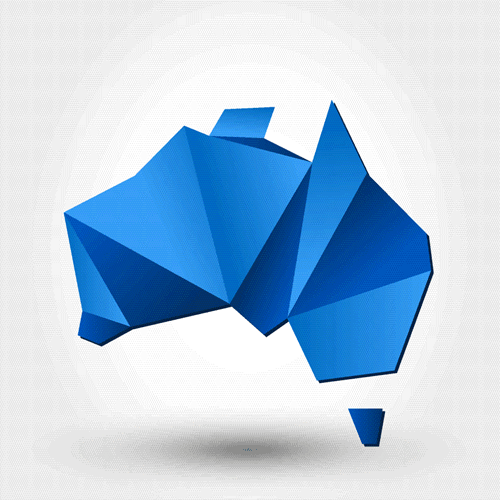 Australia
Triton Store is proud to offer a wide selection of Zebra Barcode Scanners. Our scanners are top-of-the-line and designed to provide the most efficient scanning experience available. The ergonomic design, rugged construction, and longevity all make these scanners a great investment for any business. Whether you're in retail, hospitality, or manufacturing, you'll find the perfect product that fits your needs with our line of Zebra Barcode Scanners.
Barcode Scanner Attributes
All About Zebra Barcode Scanners
With over 50 years of experience in the industry and a commitment to staying ahead of the technology curve, Zebra Technologies has earned a name for itself as one of the top barcode scanner manufacturers in the world. Since 1969, they have provided innovative hardware and software for various industries, ranging from healthcare to retail.
Zebra Technologies has consistently placed a high priority on research and development to provide customers with the most advanced data-capturing solutions available. Their generous investments have resulted in barcode scanners that can fulfil present needs and are prepared to handle future technology demands. With their commitment to innovation, Zebra ensures its users will never be left behind when it comes to the latest advancements in data capturing solutions.
Zebra barcode scanners are designed with ergonomics and form factors in mind, giving them the capability to perform reliably even in challenging conditions. From advanced models to budget-friendly options, Zebra Technologies offers an array of quality barcode scanners that deliver truly unstoppable performance.
Zebra Technologies is committed to helping customers face any barcode scanning challenge they come across. To tackle any barcoding problems, they have developed their very own proprietary Zebra DataCapture DNA software.
Zebra DataCapture DNA is an expansive suite of applications, utilities, and tools specifically developed to maximise the performance of Zebra scanners. This software offers a number of advantageous features, such as.
Facilitating the deployment of Zebra barcode scanners into the business environment

Maximising scanner management capabilities,

Streamlining the optimisation of barcode scanner fleets,

Enabling seamless integration with other existing systems, and

Guaranteeing the safety and security of company data stored on the barcoding devices
Types of Zebra Barcode Scanners
Zebra has developed a wide selection of barcode scanners with cutting-edge design features and cost-effective solutions tailored to the unique scanning needs of various industries. These barcode scanners come in various form factors, each providing users with powerful performance and reliability.
Here's a quick overview of the types of barcode scanners Zebra offers.
General Purpose Handheld Scanners
Handheld scanners are scanning devices designed to be lightweight and easy to hold in one hand. They offer an ergonomic, pistol-like shape that makes them comfortable to use and helps reduce user fatigue.
Zebra general purpose handheld barcode scanners are designed to provide a comprehensive scanning solution for businesses looking to streamline and improve their everyday barcode scanning operations. These scanners deliver outstanding error-free barcode scanning performance and can be used in a variety of environments, from retail stores to warehouses.
Zebra barcode scanners are designed to be extremely efficient and dependable, featuring the latest in advanced scanning technology. They can easily read barcodes that have been damaged or torn, as well as those that appear on labels or even digital screens.
Furthermore, their long battery life and ability to recognise multiple codes in sequence make them a great choice for streamlining barcoding needs from check out at the point of sale to inventory management in the backroom.
Zebra scanners are available in a variety of models to suit different needs. Customers can choose between corded, battery-operated, and cordless options. The scanners come with imagers or laser scanning capabilities, enabling them to decode both linear barcodes and more complex 2D barcodes.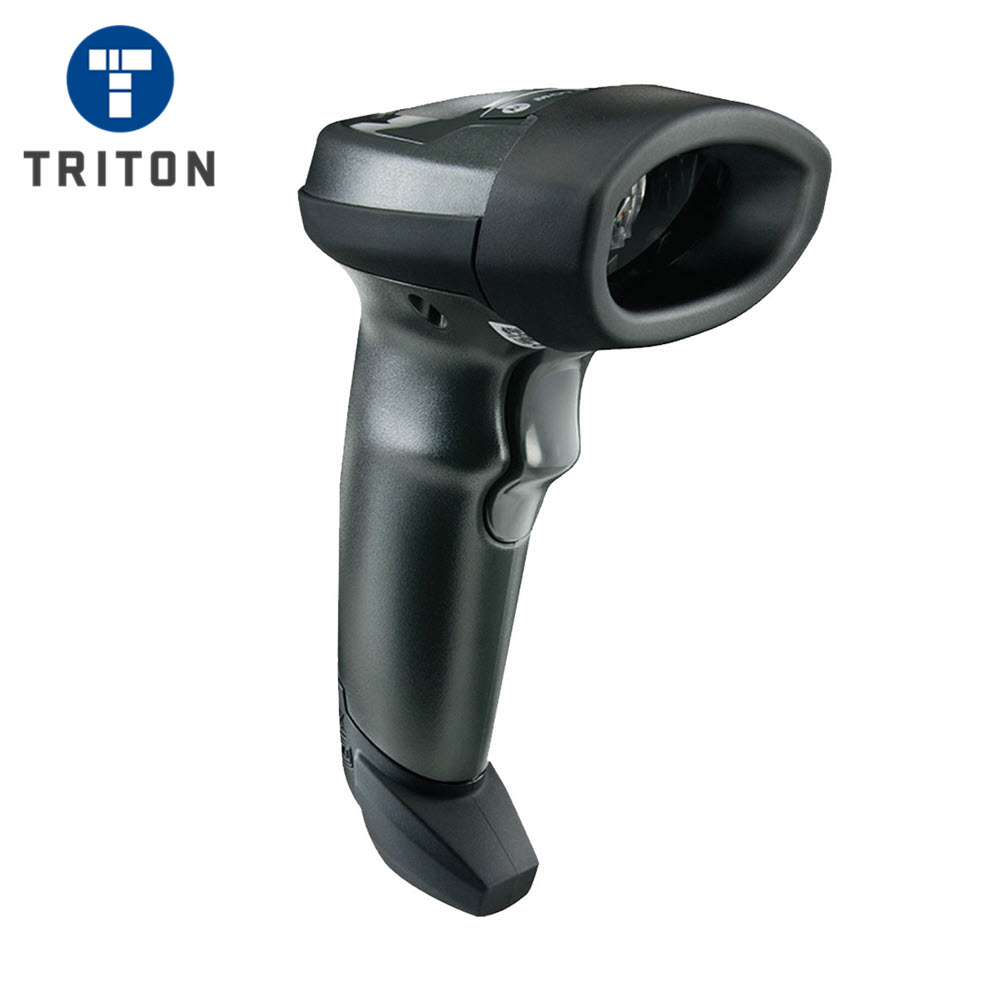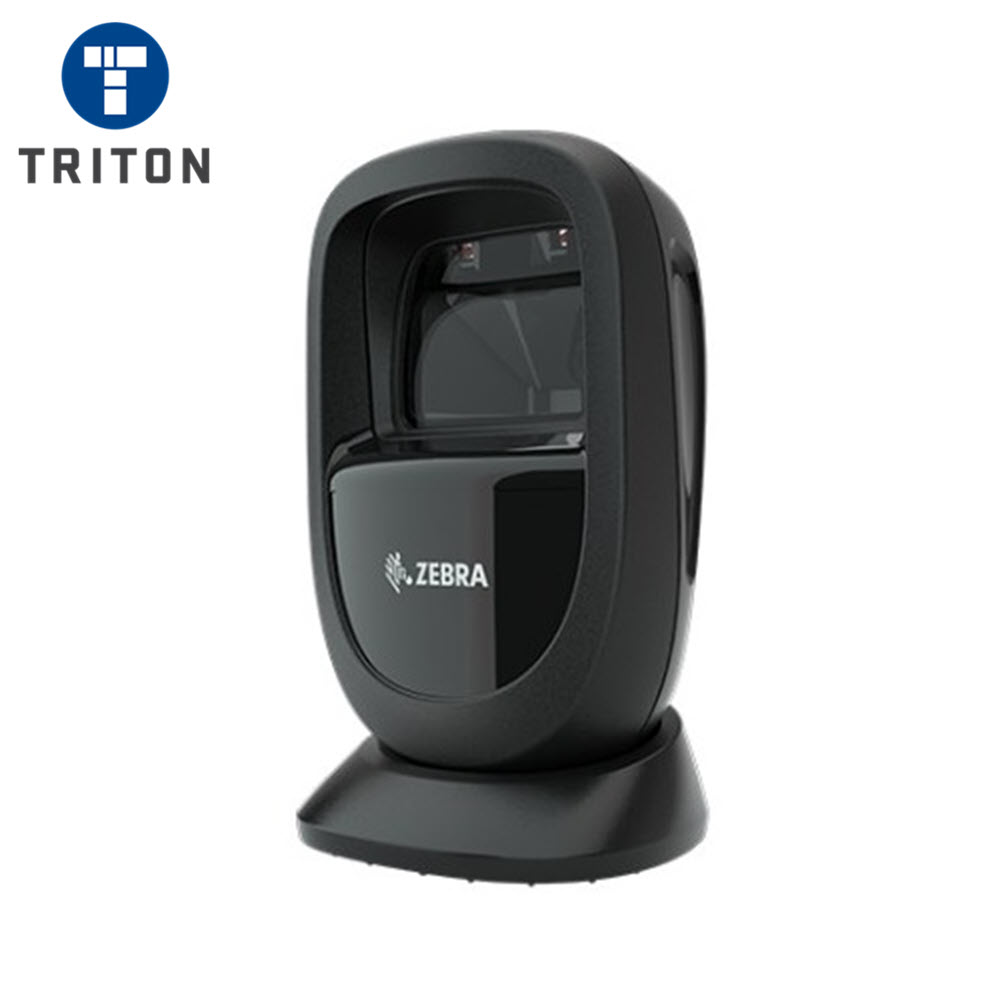 General Purpose On-Counter and Hands-Free Scanners
Zebra provides an extensive range of both on-counter and hands-free scanners for applications requiring superior scanning precision.
On-counter and hands-free scanners are designed to be situated on countertops or desks to facilitate swift barcode scanning. These scanners require users to bring the item's barcode close to the scanner's window for it to be scanned effectively.
Zebra general purpose on-counter and hands-free scanners are the ideal solutions for busy single-location workflows, specifically in the retail, hospitality, and transportation sectors. These scanners offer lightning fast capture with unparalleled accuracy to ensure fast, reliable barcode reading.
Zebra's general-purpose on-counter and hands-free scanner family includes presentation scanners, slot scanners and corded hybrid imagers, all capable of scanning 1D and 2D barcodes.
Ultra-Rugged Barcode Scanners
Zebra's ultra-rugged barcode scanners are designed to easily tackle the most demanding work environments. These scanners are designed to withstand the toughest conditions, such as extreme temperatures and inclement weather and are practically indestructible.
Moreover, Zebra ultra rugged barcode scanners feature robust construction that can survive accidental tumbles, drops and falls from heights up to 6 feet. They boast waterproof, dustproof and shockproof ratings, making them ideal for applications in warehouses, manufacturing factories and logistics centres.
Zebra has earned an impressive reputation for their ultra-rugged barcode scanners. With such a rugged design, superior scanning performance and exceptional manageability, Zebra has established new market standards for barcode readers.
Zebra's ultra-rugged barcode scanners are equipped with advanced scanning technology that reads barcodes with incredible speed and precision – even when labels are far away, damaged, or covered by shrink wrap. These scanners offer powerful, nonstop operation for extended periods to ensure workers remain productive throughout the entire shift.
Zebra provides a wide range of ultra-rugged barcode scanners to fit the individual needs of customers. These scanners are categorised in terms of.
Scanning range – Extended range (ER) and standard range (SR)

Barcode type – One-dimensional barcodes, two-dimensional barcodes, barcode photos (with QR codes, signatures, OCR data and documents), and direct part marks (DPM)

Form factor – Keypad and colour display, battery operated, corded and cordless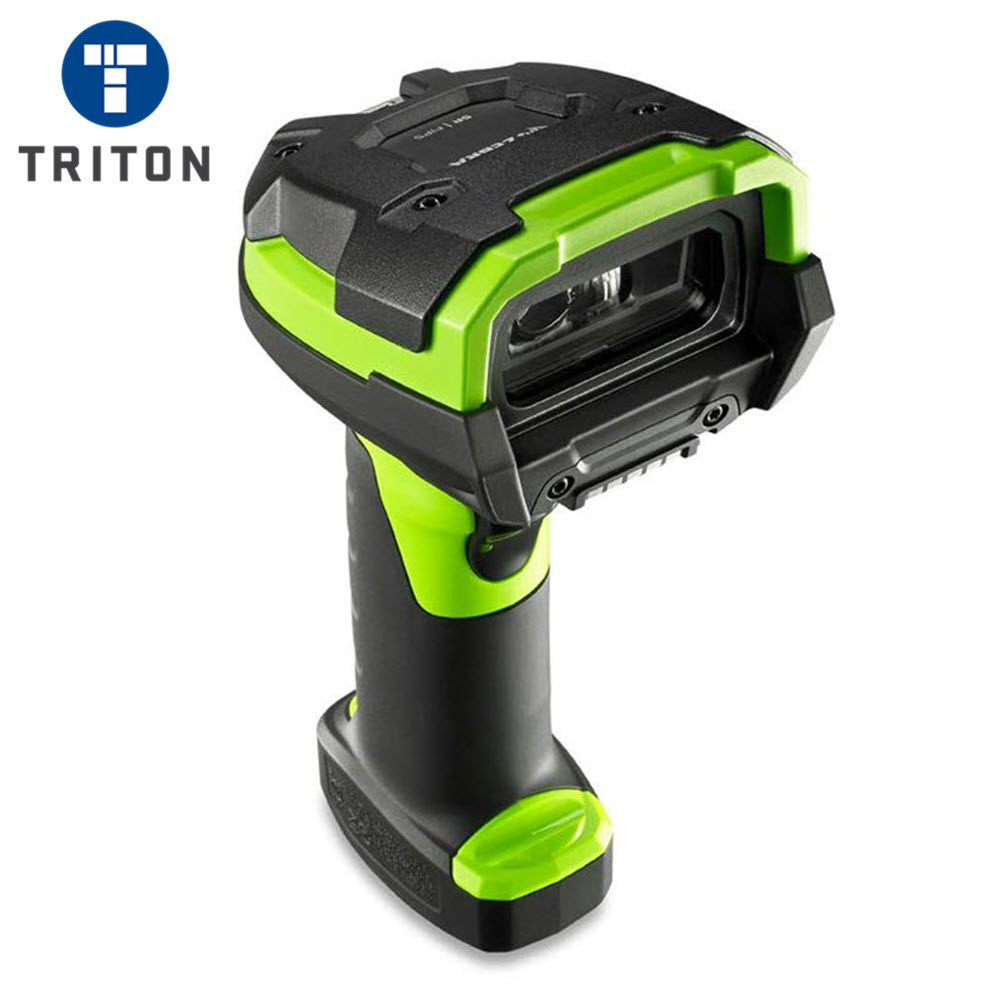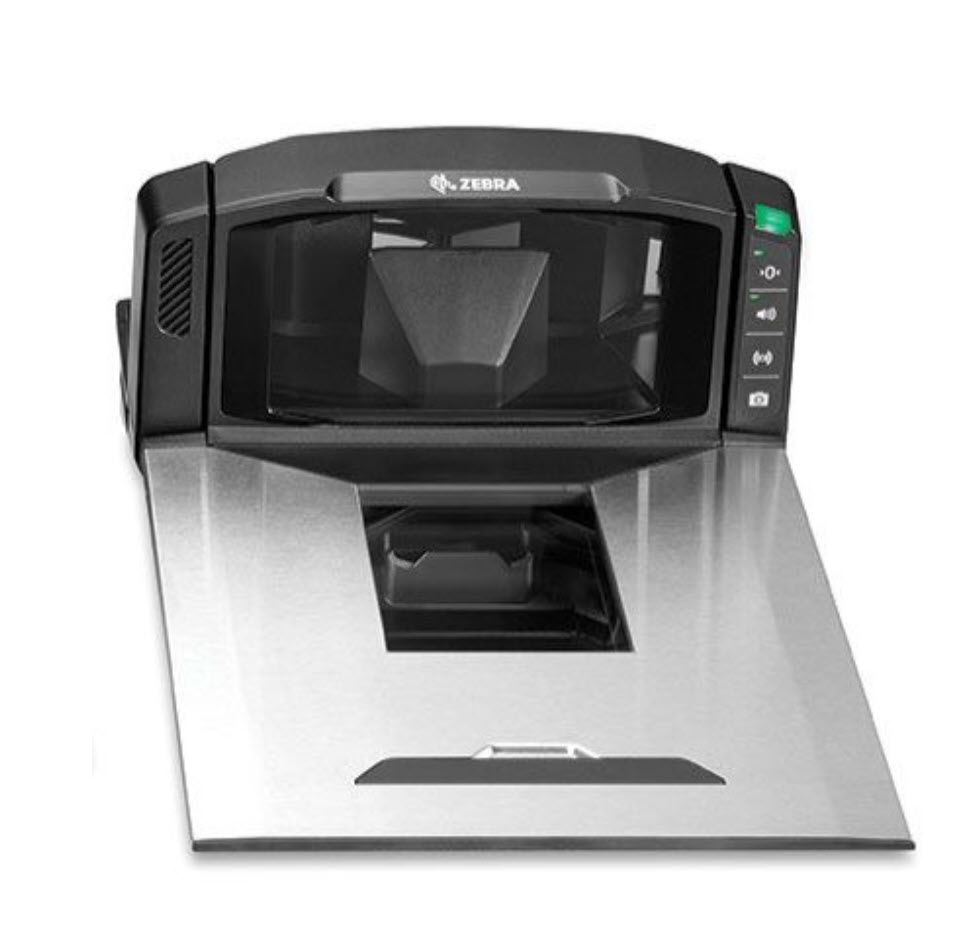 In-Counter Barcode Scanners
In-counter barcode scanners are devices that allow users to quickly and easily scan barcodes simply by swiping the item's barcode across the surface of the scanner. These compact scanners are designed to fit into countertops, tables, desks and other shallow surfaces. In-counter scanners are often used as self-checkout counters at supermarkets or retail point, offering customers the convenience of self-service.
Zebra's in-counter barcode scanners are designed to be durable, reliable and easy to use, making them perfect for high-volume retail traffic. These scanners are equipped with a next-generation multi-plane 1D/2D bioptic imager which scans 1D and 2D barcode symbologies and delivers fast scanning performance.
Zebra in-counter barcode scanners boast a 2.3 Megapixel colour camera that can capture data like signatures, barcode images, OCR data, loyalty cards and others with remarkable clarity and accuracy. This advanced imaging technology offers a variety of benefits to businesses in terms of product recognition, identification, and verification.
Companion Barcode Scanners
The Zebra companion barcode scanner is a revolutionary device that provides unparalleled convenience, mobility and flexibility. This ultra-lightweight, compact barcode scanner can be used in either a corded or cordless mode, enabling users to take it with them on the go.
The convertible design of the companion barcode scanners also allows for both handheld and hands-free scanning, allowing users to seamlessly switch between methods as their needs change. With their one-of-a-kind design, these scanners are an ideal solution for any business looking for long-term reliability and investment protection.
The companion barcode scanners from Zebra feature an incredible battery life that lasts a full shift. The device's battery can be fully charged via standard USB or BC1.2 USB port. The device also supports Qi inductive charging, allowing it to be charged wirelessly.
The companion barcode scanners boast a full range of features to make them highly functional devices. They are equipped with NFC tap-to-pair and Bluetooth 5.0 technology and a Wi-Fi-friendly mode for convenient pairing. The device is also designed to be durable and long-lasting due to its IP65 sealing, which protects against dust and water and can withstand multiple drops from up to 6.0 ft.
Zebra companion barcode scanner offers superior scanning performance and is equipped with advanced scan engines to capture virtually any barcode symbols quickly and accurately from various surfaces.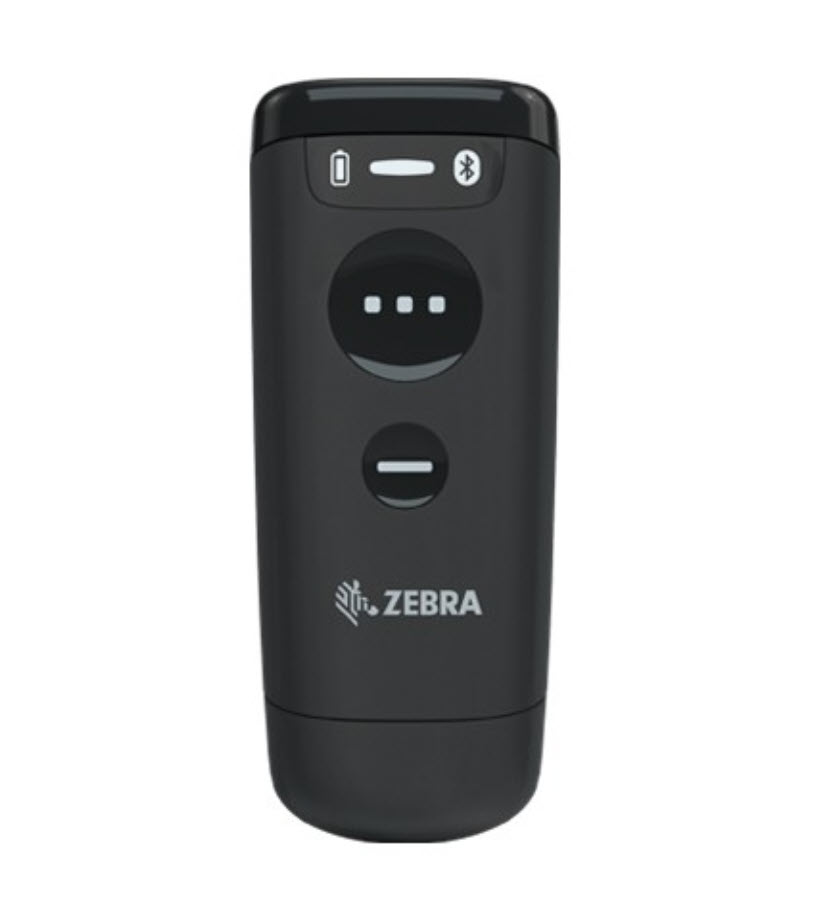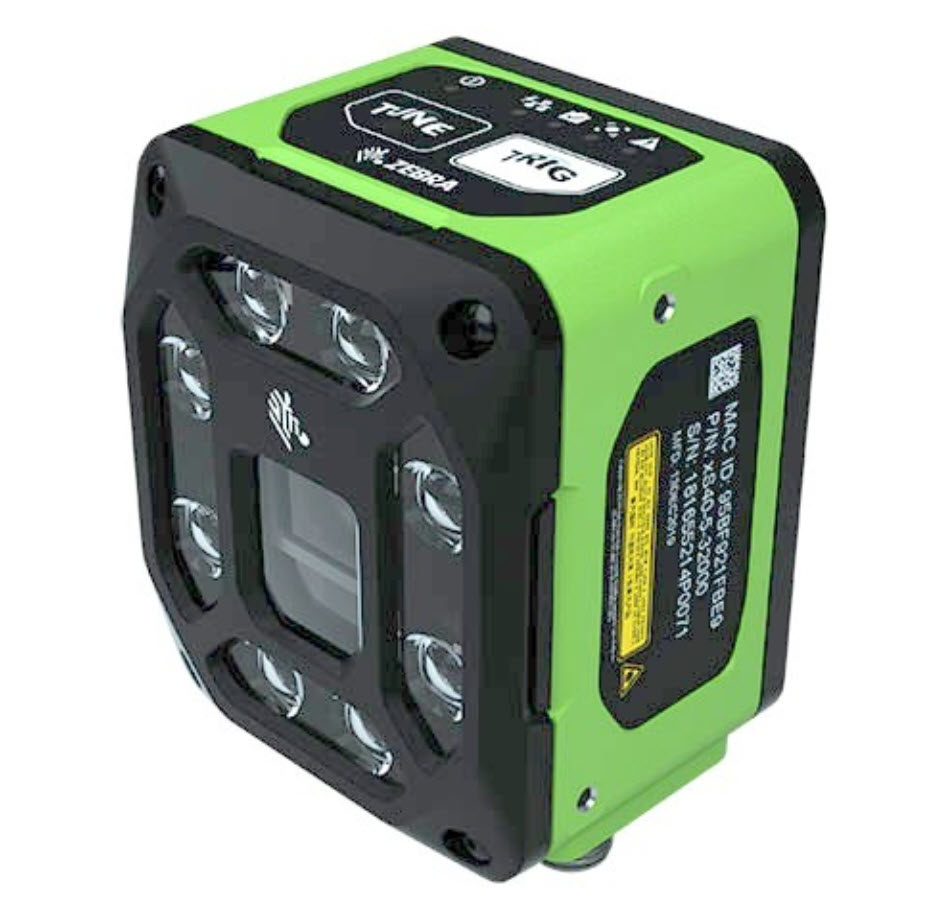 Fixed Mount Barcode Scanners
Fixed-mount barcode scanners are scanners designed to be installed in one permanent location and provide fast and accurate readings of barcoded products that pass by. These scanners are perfect for industries like warehouses, distribution centres, and manufacturing facilities that require quick scanning of items moving along conveyors or assembly lines.
Zebra's family of fixed-mount barcode scanners provide an efficient, hands-free scanning solution with no additional space requirements. These devices are designed to be easily integrated with a range of products or used alone.
Using fixed-mount barcode scanners from Zebra, businesses can quickly and accurately scan items as they move along conveyors or assembly lines – eliminating manual scanning. These barcode readers effectively automate the data capture process, thus increasing productivity and accuracy.
Mobile terminals, also called mobile computer barcode scanners, are handheld devices used for scanning barcodes. These devices typically consist of a mobile computer that is attached to a pistol-style handle or any other form of ergonomic grip designed to fit comfortably in the user's hand.
Zebra mobile terminals have a display and keyboard that allow users to enter data directly into their business systems. The devices also feature Wi-Fi and Bluetooth connectivity, enabling them to transfer data between devices seamlessly.
Mobile terminals from Zebra are designed to withstand even the most challenging of environments, thanks to their rugged design and construction. They offer an IP sealing rating and have passed multiple drop, tumble, and vibration tests, making them highly resilient and reliable in any situation.
Zebra mobile terminals have advanced data capture capabilities, allowing them to read barcodes from paper or digital screens. Users can choose between two scan engines – a 1D laser scanner or a 2D imager – both of which provide superior performance at high speeds and reliable accuracy.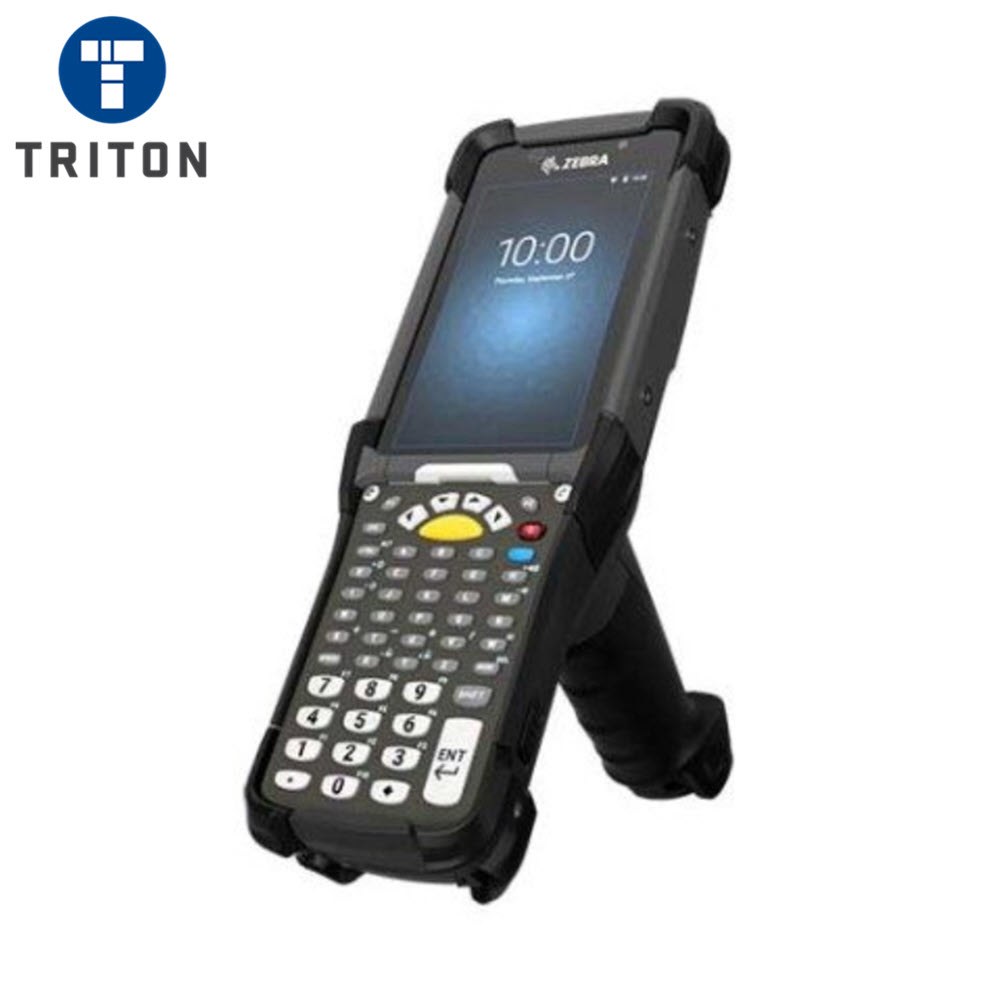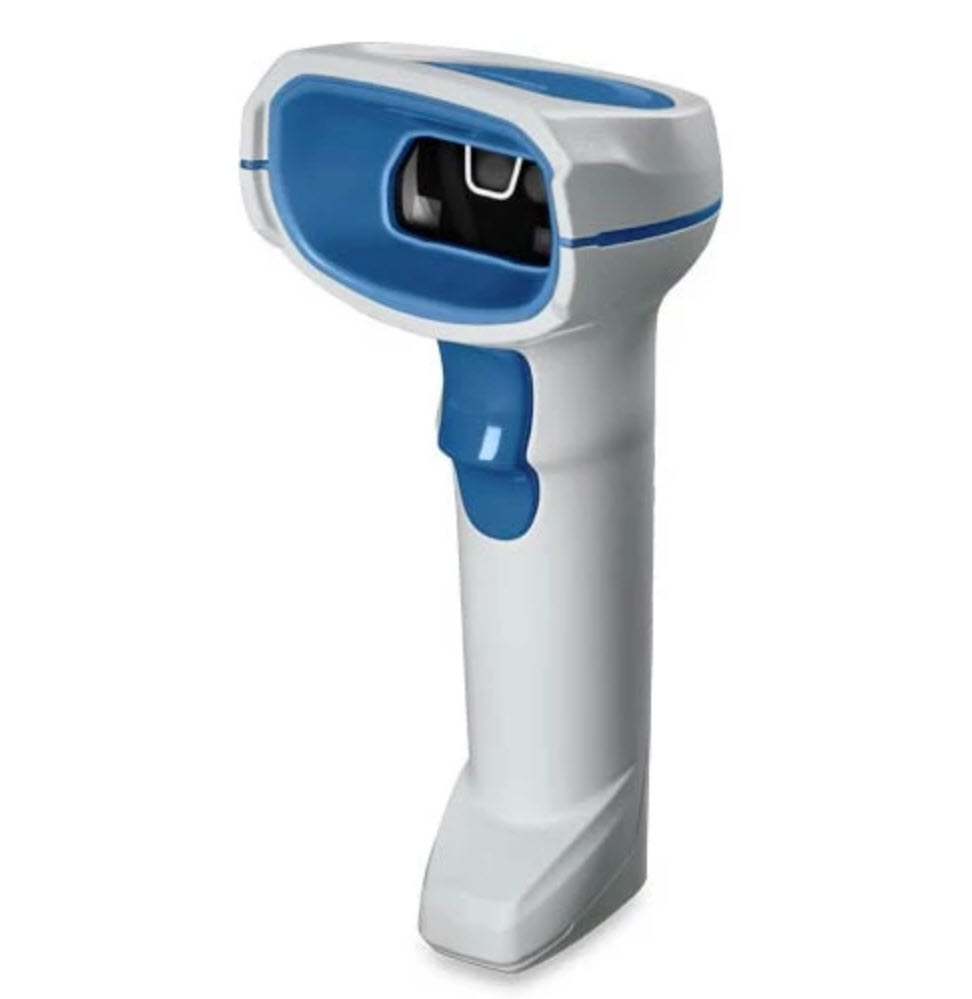 Healthcare Barcode Scanners
In healthcare, accuracy and care are of the utmost importance. That's why Zebra's scanners have made it easier for caregivers to interact with patients. By scanning applications quickly and accurately, medical errors can be prevented, patient safety is promoted, and productivity is increased. Barcoding technology takes care of a lot of the administrative responsibilities so that caregivers can devote their attention to their patient's needs.
Zebra's healthcare barcode scanners are specifically engineered to meet the specific needs of hospitals and medical facilities. These scanners are constructed for continuous day-and-night performance, capable of staying quiet in the night hours and able to be disinfected with anti-bacterial agents.
With Zebra healthcare barcode scanners, lab technicians, nurses, and pharmacists can quickly identify data and decode labels on any surfaces accurately, assuring that treatments and medications are being administered correctly to the right patient.
Zebra's fleet of healthcare barcode scanners included corded 1D/2D handheld imagers, cordless 1D/2D handheld imagers, corded hybrid imagers and companion barcode readers.
DataCapture DNA - Zebra's Proprietary Barcoding Software
Zebra DataCapture DNA is a comprehensive barcode scanning software suite designed to provide businesses with an effortless scanning experience.
Offering more than 50 years of field-proven expertise, Zebra has developed this solution with the aim of simplifying the integration, deployment, management, and optimisation of all its barcode scanners. The software provides a host of advanced tools that can be used to make the entire process easier to navigate, enabling enterprises to maximise their scanning capabilities.
Zebra DataCapture DNA ensures that scanners remain relevant, efficient, and profitable throughout their entire lifecycle. DataCapture DNA is powered by Zebra's Modular Solutions Architecture, a highly flexible software ecosystem with pre-configured solutions that can be easily added as needed.
Zebra's Modular Solutions Architecture makes it easy for businesses to keep up with technological advances and stay ahead of the competition. The exceptional control and customisation provided by DataCapture DNA optimise deployment, improve performance, and maximises return on investment.
The features of Zebra DataCapture DNA can be divided into five broad categories.
Deploy

Manage

Optimise

Integrate

Secure
Deploy enables users to configure their scanners quickly and easily at the point of use. It has the following apps to help with the deployment process.
Remote Management (SMS/WMI)
Remote Management (SMS/WMI) eliminates the requirement for pre-staging at a depot and instead automatically configures the scanners directly at their point of use, leading to greater operational efficiency and saving time and resources during deployment. It also helps update the firmware without losing settings and access to critical asset data.
123Scan allows to stage up to 10 scanners locally at the same time to be configured and prepared for use in a shared environment. It also lets users generate an SMS package to manage their entire Zebra scanner fleet remotely.
Advanced-Data Formatting helps automate workflow decisions for front-line workers to boost productivity and scan data accuracy.
Scan-to-Connect helps in connecting a Bluetooth barcode scanner to a phone, tablet or PC in seconds.
Wi-Fi Friendly Mode is a special mode that helps ensure Bluetooth scanners do not interfere with the existing Wi-Fi network.
Manage helps streamline the management of your Zebra scanners with remote management and troubleshooting solution. It helps quickly identify potential issues before they become major problems and take proactive maintenance steps to ensure your scanners remain in optimal condition.
It includes the following utilities to help with the barcode scanner management process.
IoT Connector enables users to stay up-to-date on the vital information coming from the fleet of Zebra devices, such as real-time alerts, health statistics, barcode scans, and RFID tag reads. This data can be routed to the chosen IoT endpoint and used to make data-driven decisions in real-time.
PowerPrecision and Battery Management
PowerPrecision and Battery Management provide users quick access to fleetwide metrics such as battery state of health, battery life, and power usage, which aids in battery configuration and scanner performance optimisation.
ScanSpeed Analytics visually identify patterns within processes that decrease efficiency and reduce speed. This collected data can be analysed and used to optimise the barcode scanning process and increase efficiency.
Virtual Tether monitors all Zebra cordless scanners. It notifies users when a scanner is moved too far from its base or left uncharged for an extended period.
Remote Diagnostics helps troubleshoot issues remotely.
Optimise helps users get the most out of their Zebra barcode scanner fleet by optimising performance and speeding up the barcode scanning process. It has the following apps to help with the optimisation process.
PRZM Intelligent Imaging virtually capture barcodes in any condition for the first time and automatically alters barcode scanner settings so that it reacts properly and understands inferior quality data, greatly accelerating barcode decoding procedures and extending scanning capabilities.
Preferred Symbol allows users to prioritise scanning one barcode type while ignoring others.
Multi-Code Data Formatting
Multi-Code Data Formatting helps users in scanning multiple barcodes with one trigger pull.
UDI Scan helps in capturing and parsing UDI data in the correct order to the right fields with a single trigger pull.
Label Parse+ helps quickly and accurately capture all barcodes from a GS1 label and parse data in the correct order to the right fields with a single trigger pull.
Blood Bag Parse+ instantly captures, parses and transmits blood bag data to the app with one trigger pull.
Intelligent Document Capture
Intelligent Document Capture allows users to capture an image and intelligently optimises its appearance for easier and faster data extraction.
Integrate empower developers to swiftly and easily build and incorporate data-heavy applications into existing systems. It has the following utilities to help with the integration of barcode scanners into business systems.
Zebra's Scanner Software Development Kits (SDKs)
Zebra's Scanner Software Development Kits (SDKs) help developers write applications to control and integrate Zebra barcode scanners with existing systems. It supports Windows, Linux, Android and iOS platforms, helping organisations develop powerful scanning apps that ensure compatibility and leverage the power of Zebra barcode scanners.
Scanner Control Application
Scanner Control Application allows users to connect and control Bluetooth barcode scanners via a tablet or smartphone.
Scan-to-Connect helps users instantly connect Zebra data capture devices to a Bluetooth-enabled PC, tablet, or smartphone by scanning the STC barcode that displays on the screen of the device.
Zebra barcode scanners offer businesses an extra layer of security when it comes to their sensitive data.
Zebra provides a highly secure cord that ensures that data is transferred safely between the scanner and the host device. They provide encryption via Bluetooth Secure and Simple Pairing to protect data from unauthorised access. Additionally, selected models feature Federal Information Processing Standards (FIPS) encryption, an industry-standard protocol, providing further protection.
With such robust security measures in place, businesses can rest assured that their data remains secure while using Zebra barcode scanners.
Who Makes Zebra Barcode Scanners - A Brief About Zebra Technologies
Zebra Technologies is a globally respected provider of barcode scanners, printing solutions and mobile computing systems. It was incorporated in 1969 by Edward L. Kaplan and Gerhard Cless and is headquartered in Lincolnshire, Illinois, USA.
Zebra Technologies is renowned for its commitment to quality and customer satisfaction and its dedication to continuously pushing the boundaries of technology. The company has grown from its humble beginnings into one of the most successful companies in the industry, revolutionising how businesses operate.
In 1969, Zebra was established as Data Specialties with the mission of manufacturing high-speed electromechanical products. However, in 1982, the company decided to shift its focus and specialise in on-demand ticketing and labelling systems.
To reflect this new direction, the business rebranded to Zebra Technologies in 1986. After further developing its offerings and building a strong reputation, Zebra became a publicly-traded company in 1991.
How Did Zebra Enter the Barcode Scanner Market?
After becoming public in 1991, Zebra Technologies rapidly grew its product portfolio and influence through strategic mergers and acquisitions. The most prominent of these was the purchase of Motorola Solution's Enterprise Division for $3.45 billion in 2014 after initially attempting to acquire it back in 2007.
Zebra's acquisition of the Enterprise Division of Motorola Solutions also included the Symbol Technologies and Psion product lines.
Symbol Technologies was founded in 1975 and was a leading manufacturer of mobile data capture products such as barcode scanners, mobile computers, RFID systems and Wireless LAN infrastructure. Meanwhile, Psion was established in 1980 and was a leading designer and manufacturer of mobile handheld computers for commercial and industrial uses. 
The combination of Zebra and Motorola Solutions' Enterprise gave Zebra a competitive advantage in providing industry-leading mobile computing and data capture technology.
With over five decades of innovation, Zebra Technologies has become a truly global phenomenon. Their presence is seen in more than 170 countries around the world. They have established more than 128 offices globally and have an extensive network of channel partners (like Triton).
Zebra Technologies commitment to research and development has resulted in the acquisition of more than 6,000 patents. The company's efforts and success have earned them a place on the Forbes Global 2000 (2022) at #1504 and Forbes America's Best Midsize Employers (2022) at #79 rankings. Such recognition is a testament to Zebra Technologies' commitment to pushing boundaries and maintaining high levels of customer satisfaction.