You are currently in the Australian store.  If you are located in New Zealand please select the correct store below.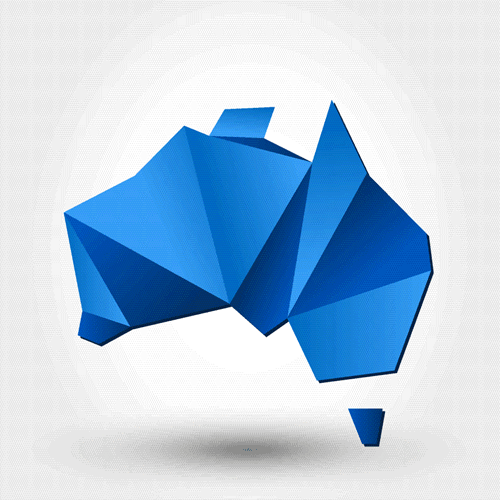 Australia
If you're looking for a reliable way to create barcode labels, our Barcode Label Printers are the perfect solution. With automatic label feeding and multiple connectivity options, printing barcode labels has never been easier. Our printers allow for high-quality prints with crisp codes and logos that are easily readable by all barcode scanners. Whether you're managing a warehouse inventory or labeling and tracking items, these printers will ensure your labels look great every time. The printers come with state-of-the-art technology so you can be sure they can handle any job they're tasked with and won't let you down. Built for multiple applications from 500 – 10,000 labels per day. Choose one of our Barcode Label Printers today and get started with hassle free barcode printing!
Types of Barcode Printers
There are several different kinds of barcode label printers available on the market today. The type of printer you choose will depend on your specific needs and preferences.
We have divided barcode printers into two categories based on the following factors.
Used print technology

Size and configuration
Thermal barcode label printers are further divided into two categories: Direct Thermal Label Printers and Thermal Transfer Label printers.
Please see our direct thermal vs thermal transfer guide to learn more about the two thermal print technologies.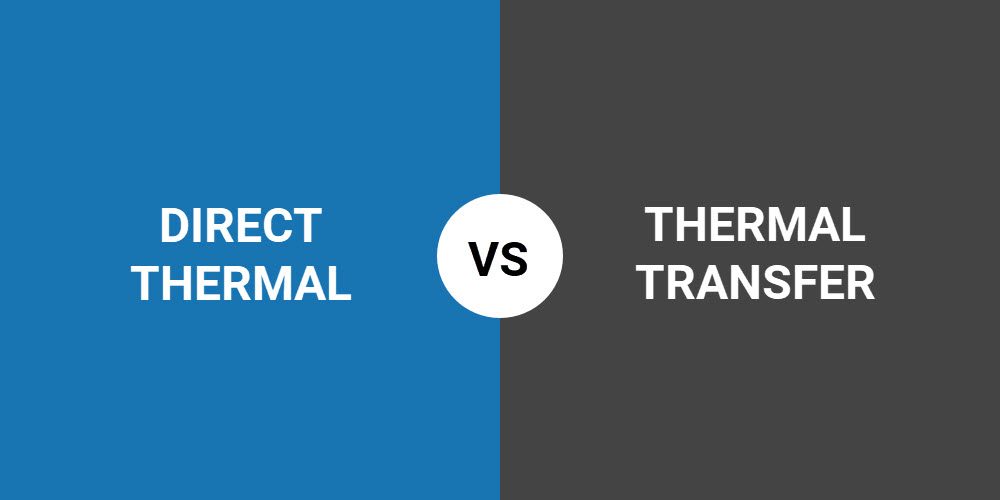 Direct Thermal Label Printers
Direct thermal label printers use direct thermal print technology.
In direct thermal printing, the heat generated by the thermal printhead is directly applied to a heat-sensitive material called thermal paper or thermal label. These heat-sensitive materials have ink embedded into them. When heated, the ink gets activated and produces the desired print.  Please visit our Direct Thermal Printer page for a full range of available printers.
Thermal Transfer Label Printers
Thermal transfer label printers use thermal transfer print technology.
In thermal transfer printing, the heat generated by the thermal printhead is transferred to a thermal ribbon, which is a thin film coated with resin, wax, or a combination of both. The heat causes the ribbon to melt and transfer itself onto the label print media, producing the desired print.
Check out our article on how a thermal printer works to learn more about the science and technology behind thermal printing, as well as our Thermal Transfer Printers dedicated product page.
Thermal barcode label printers come in a variety of sizes and configurations and with different features to suit various label printing operations. The following are some of the most commonly available configurations of barcode label printers.
Mobile printers / Handheld printers

Desktop printers

Industrial printers

RFID printers
Desktop Barcode Label Printer
Desktop barcode label printers offer a rare combination of convenience, affordability, and practicality for small businesses and individuals. These printers are designed for low to medium-volume printing applications. Desktop printers can fit conveniently on any desk or table, making them perfect for areas where space is at a premium.
Desktop barcode label printers are made using high-quality materials such as ABS plastic and metal and feature an ergonomic clamshell design. These machines boast features like printer status indicators, user-friendly operation buttons, adjustable sensors and a range of wired and wireless connectivity options.
Desktop barcode label printers can print at up to 300 DPI printing resolution at print speeds ranging from 4 to 8 inches per second (102 mm/s to 203 mm/s). These modern printers can also handle different widths of print media, making them an excellent solution for businesses that print labels of multiple sizes.
With the availability of desktop barcode label printers, organisations- especially those limited in space – no longer have to compromise on cost-effective printing solutions. Desktop barcode labelling printers are reasonably priced, with initial purchases starting at less than $1,000.  Visit our desktop barcode label printer page.
Industrial Barcode Label Printer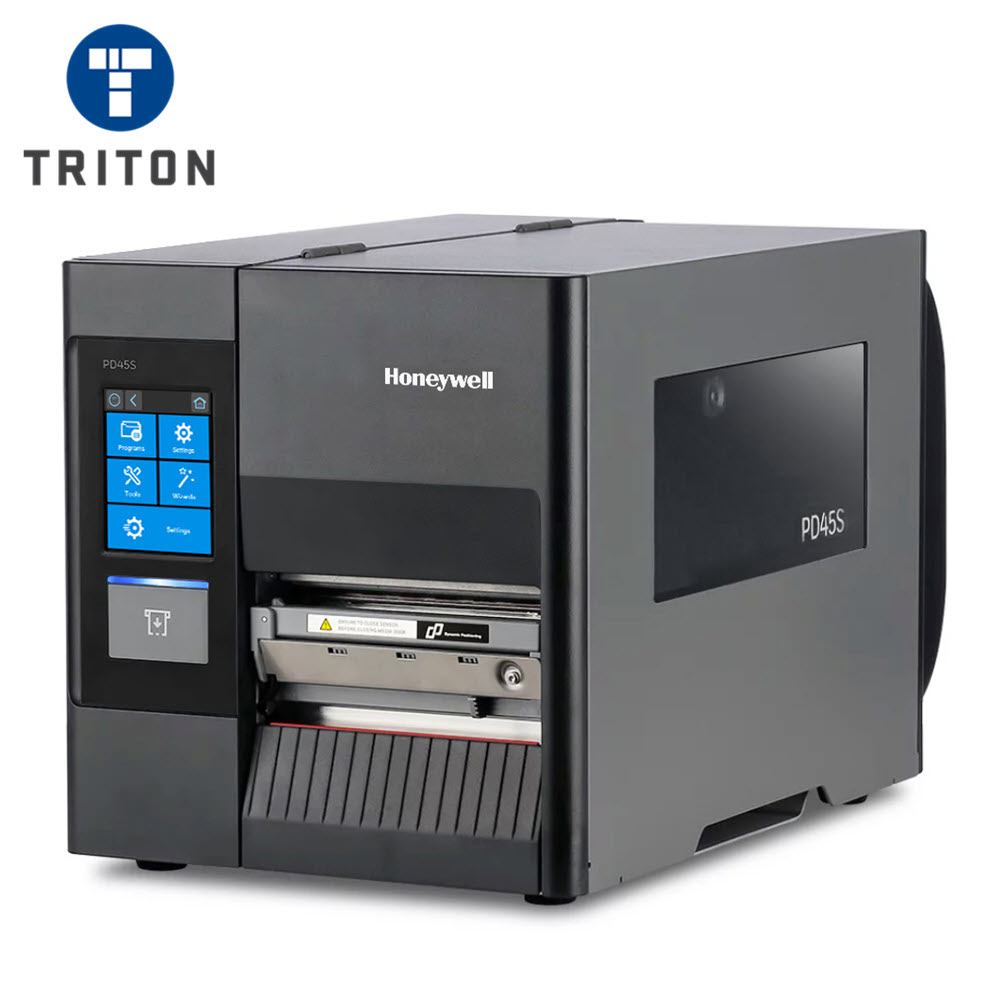 Industrial barcode label printers are the perfect choice for businesses that need high-volume label printing in demanding and large-scale operations. As they are constructed with top-grade materials such as aluminium and metal, these industrial label printers have a remarkably rugged design that withstands even the harshest work environments.
Although industrial barcode label printers require an extensive amount of space to be set up, these printers deliver invaluable benefits that make them worth the investment. Industrial printers come with various user-friendly features such as auto-calibration, adjustable sensors, touchscreen display, multiple ports like USB and Ethernet ports, and wireless connectivity options.
Industrial barcode thermal printers offer flexible printing resolution options, with 203 DPI being the lowest and most common and 600 DPI being the highest and rare. These printers offer high printing speeds of up to 14 inches per second (356 mm/s), making them incredibly time-efficient.
Visit our industrial label printer page to see our selection of the best industrial barcode label printers available in the market today.
Mobile Barcode Label Printer / Handheld Barcode Label Printer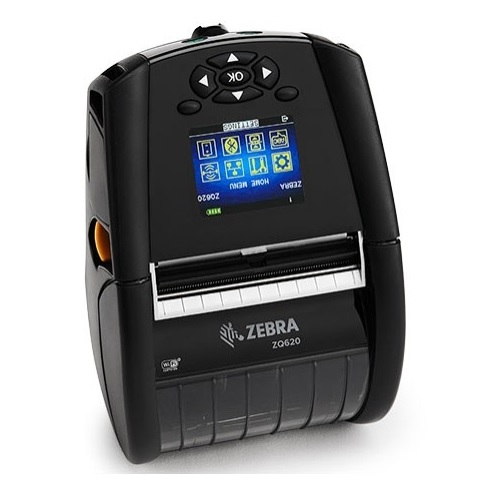 Mobile barcode label printers, also called handheld barcode label printers, are an efficient, portable solution for businesses that require on-the-go label printing.
Mobile barcode label printers come with the convenience of a lightweight design and rechargeable lithium-ion battery. When it comes to connectivity, these devices offer a range of options such as Bluetooth, Wi-Fi, and NFC. Mobile barcode label printers have simple operational controls with navigation buttons and LCD panels, allowing users to customise printer settings easily.
Mobile barcode label printers have a 203 DPI printing resolution and print speeds ranging from 2 to 5 inches per second (51 mm/s to 127 mm/s).
RFID Barcode Label Printers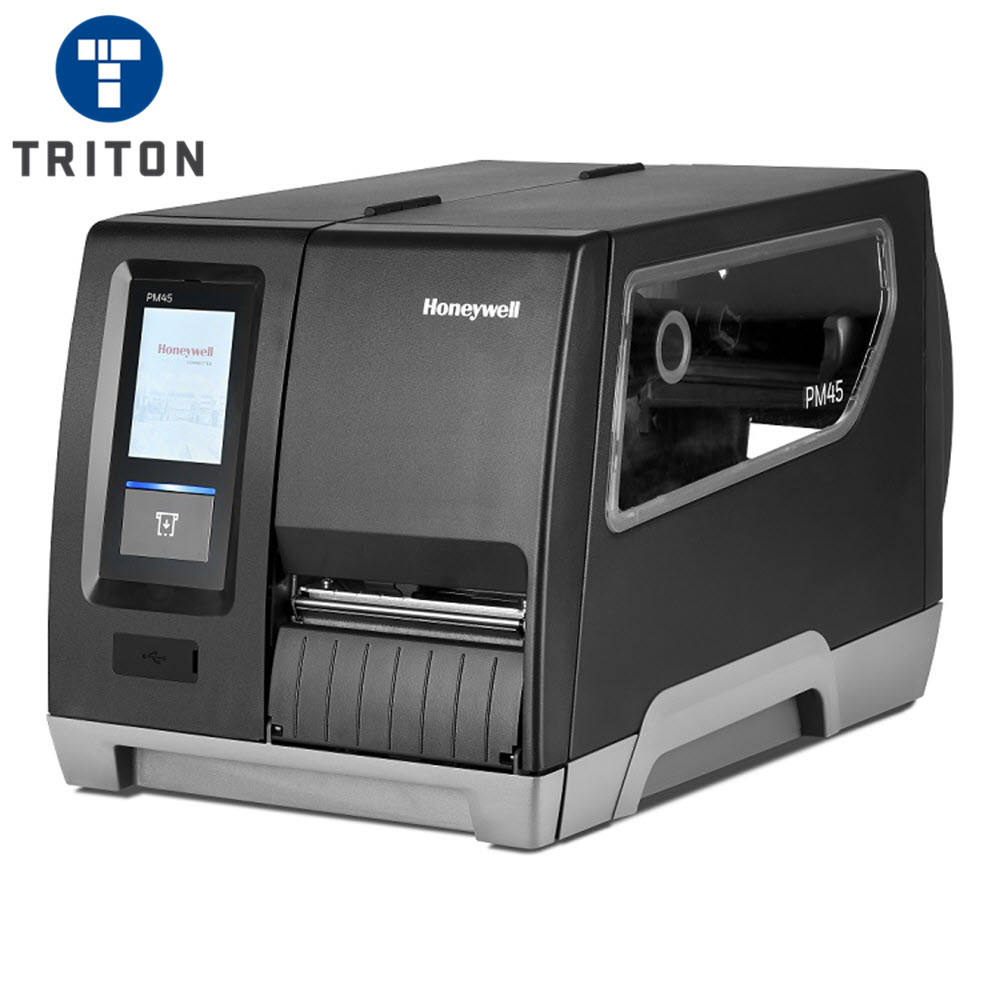 RFID printers are specialist printing solution for businesses that need to control inventories or track assets. These devices use direct thermal or thermal transfer print technology to encode a radio frequency identification tag, labels or inlays and print the related information at the same time.
RFID printers are available in various configurations, including mobile printers, desktop printers, and industrial printers. Other than their RFID encoding capabilities, RFID printers have the same characteristics as standard non-RFID counterparts.
What to Look for When Buying a Barcode Label Printer?
The thermal barcode label printer market is flooded with a myriad of choices, making it hard to decide which printer is best for your organisation. Knowing what features to look for and what questions to ask when buying barcode label printers can help a lot of time, effort and money.
Let's take a closer look at things to consider when choosing barcode label printers for your business. 
Some barcode printers are designed to handle continuous label printing operations, whereas others are suitable for short-term printing jobs.
Knowing your label printing volume is essential before making a purchase decision, as it will determine whether you need a low, medium, or heavy-duty barcode printer. You should ask yourself basic questions such as.
How many labels will my organisation print each day?

How frequently will the printer be used to print the barcode labels?

How long will a label print job last?
While there is no standard definition or industry-wide classification for what constitutes low, medium and heavy-duty printing volumes, here is a general guideline to help you evaluate your needs.
Low-volume printing refers to thermal printers capable of handling up to 500 labels or less per day. Mobile printers and desktop printers fall into this category.
Medium-volume printing refers to printers designed for printing up to 5000 labels or less per day. Entry-level and mid-range industrial printers are great for this volume of printing.
High-volume printing refers to thermal printers capable of printing more than 5000 labels per day. Premium industrial printers, enterprise printers and print engines and modules are the way to go for such a large amount of label printing.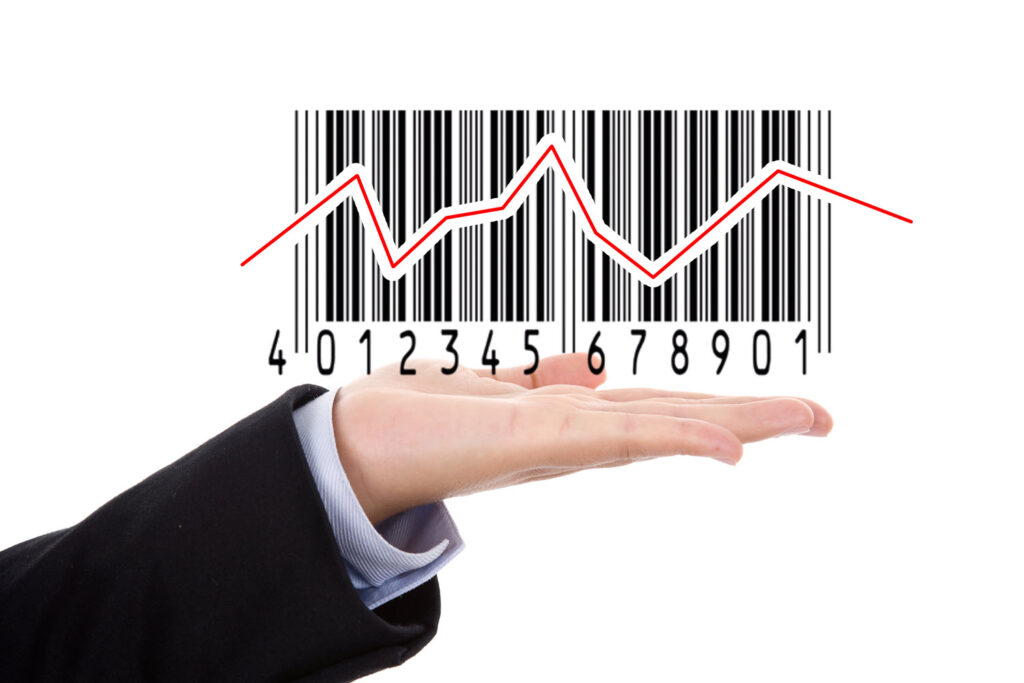 Different thermal barcoding printers handle different label sizes. Therefore, you need to determine the label sizes you will be printing and ensure the printer you choose can handle them.
You should ask yourself questions such as
What are the minimum and maximum print length and print width of the labels I need to print?

What type of labels, such as continuous roll stock or pre-die cut labels, will I be printing?
Generally, small barcode label printers like mobile and desktop printers can accommodate labels up to 4 inches in width. In comparison, big barcode label printers like industrial printers can accommodate labels up to 6 inches in width.
Barcodes are a series of bars of varying widths representing the data encoded in them. These bars need to be printed accurately for the barcode to be readable and scannable by barcode scanners. This is why print resolution plays an important role when selecting a thermal barcode printer.
Print resolution is a measurement of the quality and clarity of printed images. It is measured by determining the maximum number of ink droplets deposited in one square inch of the final printed image and is expressed as dots per inch (DPI). The higher the dpi, the sharper and clearer the barcode will be when printed on labels.
Most modern thermal printers offer a range of print resolutions ranging from 203 dpi to 600 dpi. Choosing an ideal print resolution will depend on the type of barcode symbology you are printing with your labels.
If you are printing liner barcodes (also called one-dimensional barcodes or 1D barcodes) like UPC, EAN, Code 39 and Code 128, you can get away with 203 dpi. But if you are printing 2D barcodes like QR codes, data matrix codes and PDF417s which are high-density codes, then you will need a printer with a print resolution of 300 dpi or higher.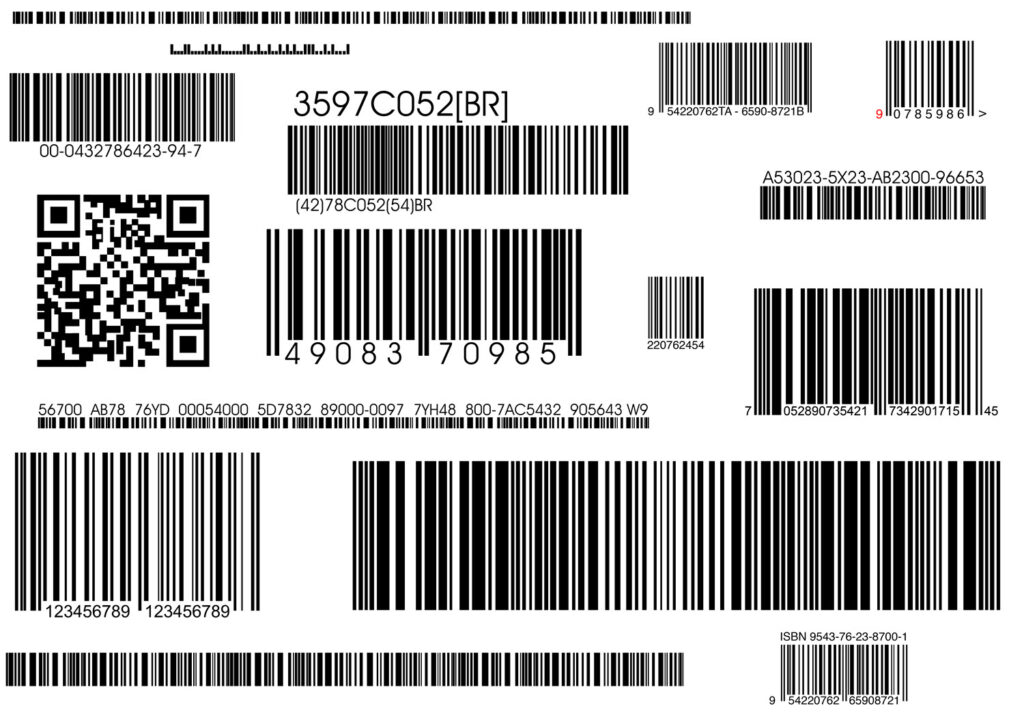 Print speed is the maximum distance a thermal printhead can cover in a given period, which is typically one (1) second. It is usually expressed in either inches per second (IPS) or millimetres per second (mm/s).
The faster the printhead moves in a given amount of time, the longer distances it covers, and the faster it prints. Thus, fast print speeds are highly desirable for efficient and quick thermal label printing.
Triton suggests that any thermal barcode printer with a printing speed above 6 inches per second (152 mm per second) or higher will be sufficient for most label printing needs.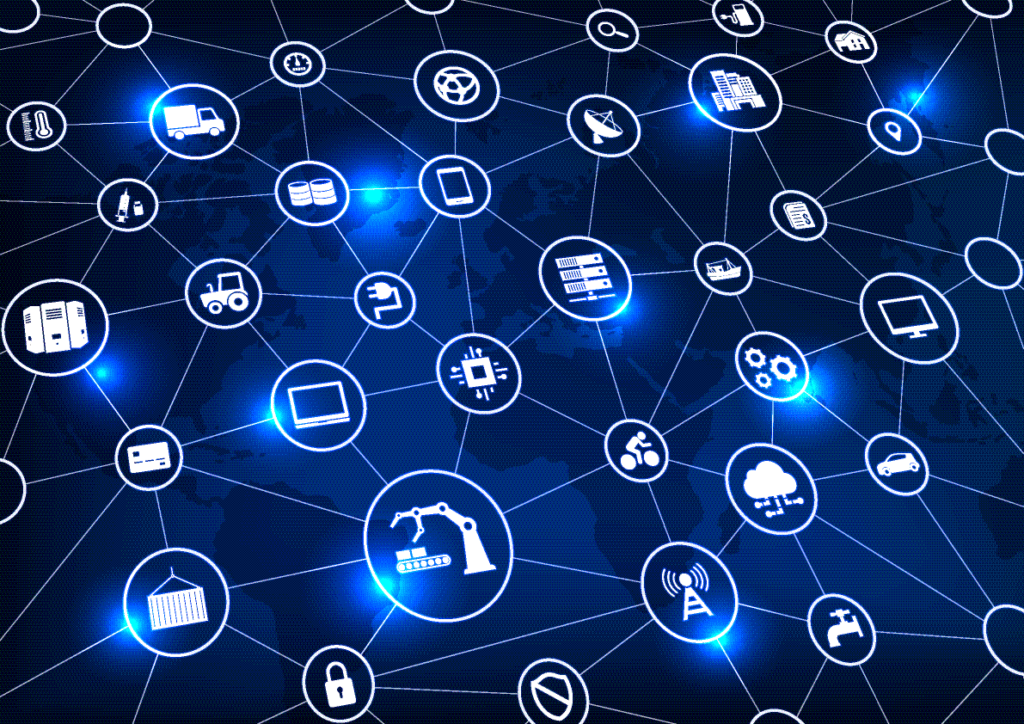 Printer Connectivity Options
Barcode label printers must be connected to a host device or network to receive data and print commands. However, some printers work without connecting to a host but do not provide the flexibility, convenience and features that come with connecting to a host.
When selecting a barcode label printer, ensure it is equipped with the right ports or connection options compatible with your host device. Most modern barcode printers offer both wired and wireless connectivity options, such as.
USB

Serial RS-232

Ethernet ports(LAN)

Wi-Fi

Bluetooth

NFC
Some barcode printer models also offer interface options such as GPIO, Serial ports, Parallel ports, Bluetooth or Wi-Fi modules, etc., for enhanced flexibility and convenience.
Moreover, If your enterprise uses business management systems like SAP, Oracle or any other ERP systems, then you must also ensure that the thermal barcode label printer model is compatible with these systems.
Supported Options and Accessories
Barcode printer manufacturers provide certain add-ons or extra components called options and accessories. These options and accessories can be added to the printer for enhanced performance and convenience. Some of the most common examples of printer options and accessories are
Peelers

Label cutters

Media spindles

Rewinders

Keyboard display units
Triton offers a comprehensive range of printer accessories and spares to fulfil your printing requirements. Whether you need a label cutter, rewinder, or additional cables, we have everything in stock and ready to ship within days. Shop from our wide selection of printer accessories and options today!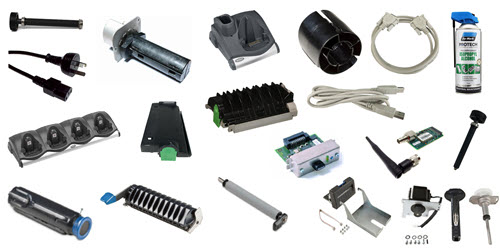 Supported Options and Accessories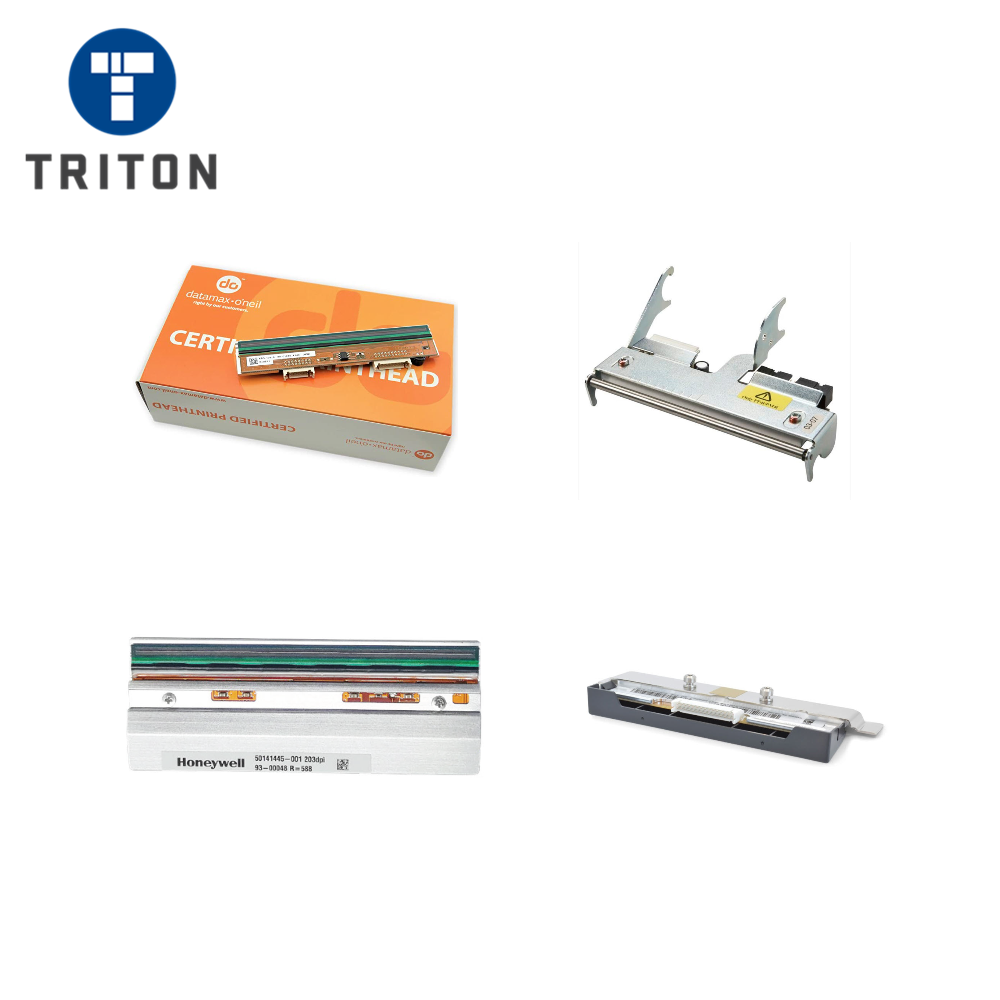 Thermal printheads play an integral role in the operation of barcode label printers. These devices are responsible for generating the required amount of heat using electrical current and transferring it to the heat-sensitive material or thermal ribbon to print the desired image.
Thermal print heads are composed of an array of energising resistors, usually pins directly mounted onto a substrate and arranged in a matrix pattern. They are expensive and require specialised maintenance to remain in prime working condition. Follow our printhead care guide for some tips and tricks.
Even if the thermal printhead is damaged and requires replacement, no need to worry – Triton has your back! We understand the frustration of dealing with printer malfunctions, and that's why we make the process as easy and affordable as possible.
We have an extensive collection of OEM and third-party compatible printheads from all leading manufacturers, such as Zebra, Datamax, Intermec, Honeywell, Sato, and Bizebra.
All our efforts aim to provide you with high-quality products while offering attractive pricing so that you get maximum value for your money. So don't hesitate – if you need to replace your thermal print head, trust Triton and get it done quickly!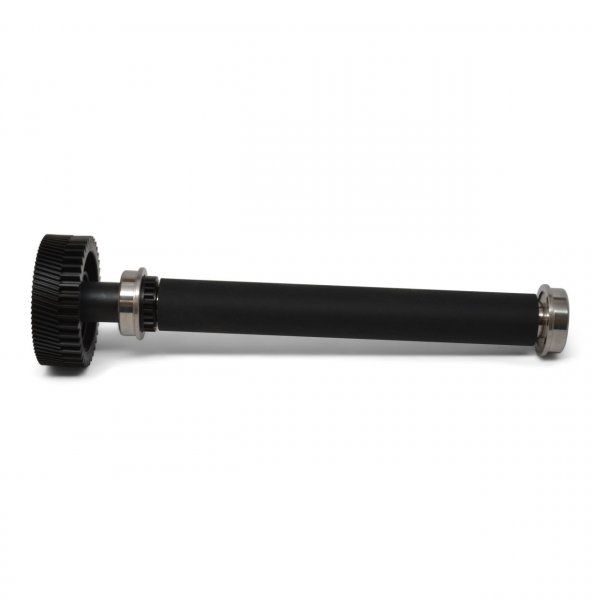 A platen roller is a cylindrical component that applies just enough pressure to feed paper, labels, or other print media into a thermal transfer printer.
Platen rollers keep the print medium aligned and maintained as it passes through the printer. They also aid in preventing slipping, curling, or jamming of the print material during the barcode label printing process.
Follow our thermal printer maintenance and care guide for insights on cleaning and maintaining a platen roller on a thermal printer.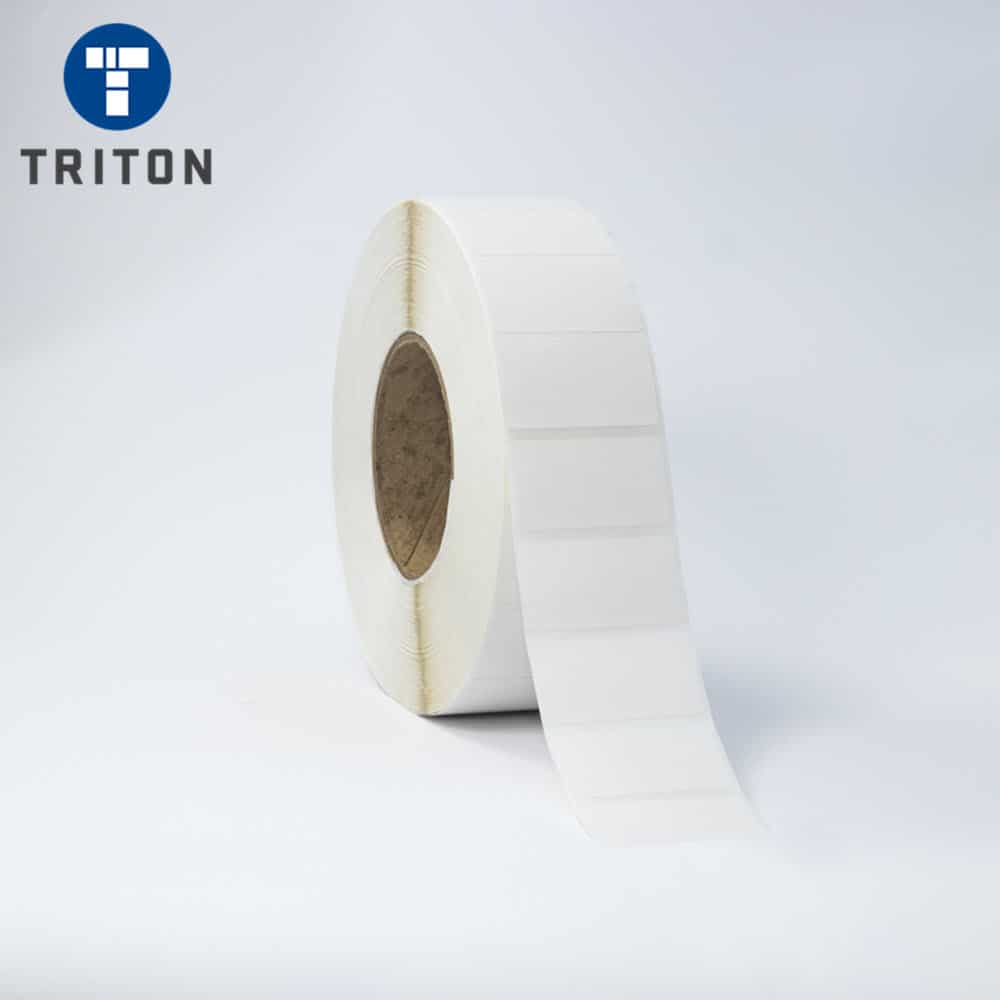 Printer consumables are essential materials and supplies used by any barcode label thermal printer to create a crisp, professional-looking label. These items are regularly purchased and replaced as they are used during the course of label printing.
Your consumable requirements will vary depending on the thermal printer and the print technology you use. You will need heat-sensitive materials called thermal papers or thermal labels for direct thermal printing. On the other hand, you will need thermal ribbons and thermal transfer print media, such as adhesive labels and tags, for thermal transfer printing.
As thermal labels and thermal ribbons come in direct contact with the printhead, it is important to use high-quality materials to avoid printhead damage or malfunction.
At Triton, we know the importance of having high-quality print material and are proud to offer our customers only the best printing consumables. Our products are reliable and can be counted on to preserve the integrity of thermal printheads, provide clear and sharp prints, and remain adhered to surfaces for an extended amount of time. 
Whether you're a small business or a larger corporation, Triton is your one-stop store for all of your thermal printing consumables needs.
At our online store, you will only find premium-quality thermal printing supplies for all your needs. Our selection of thermal transfer ribbons, thermal labels, thermal carton labels, thermal carcase tags, and food-compliant thermal inserts of a variety of sizes are perfect for any printing project. Shop our wide range of products and join thousands of other satisfied customers today!
Barcode Label Printer Software / Printing Management Software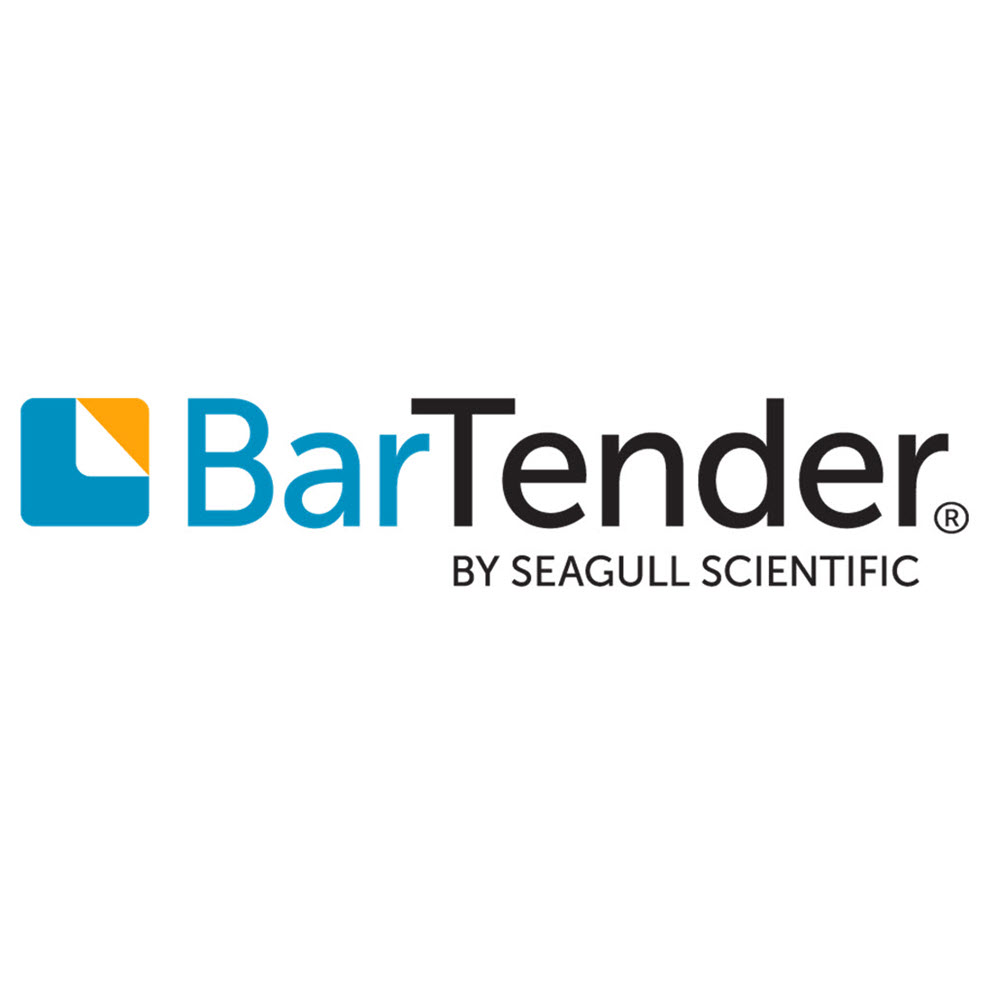 Barcode label printer software, simply known as printer management software, provides businesses with comprehensive control over their barcode printing process. This software coordinates all processes that take place between a printer and the host device.
Printer management software help set up the printer, manage print jobs, monitor printer status, change printer settings, troubleshoot errors and manage an entire fleet of printers, all from a single interface. These programs improve productivity, reduce errors, lower costs, and allow businesses to have greater control over their barcode label printing operations.
Although printer management software is not an essential component for barcode label printers, it can be an invaluable tool that can help save a lot of effort, time and money. Additionally, some printer management software comes with added capabilities that help with barcode label designing and automating the entire label print process.
One such software that can help you design barcode labels, automate the label printing process and manage printers is Seagull Scientific's BarTender software. 
The BarTender is the world leading label designing and printing software, and Triton is proud to be an authorised reseller of this advanced software. We offer all four editions that are installed on premise, Starter Edition, Professional Edition, Automation Edition, Enterprise Edition, and the cloud edition BarTender Cloud, at the best prices.
Contact us via the live chat widget or fill out a form here or check our understanding BarTender guide to learn more about this fantastic label printing and designing software. 
Top Barcode Label Printer Brands
Identifying the best label printer for a business can be a herculean task, with the market being flooded with a plethora of brands. Some manufacturers offer durable, high-performance devices, while others only offer inefficient entry-level printer models.
However, at Triton, we recognise that the right printer model and brand can have a huge impact on operating efficiency. That's why we only stock barcode label printers from the most reliable brands in the industry. 
Not only can you rest assured that these printers will help to maximise performance and productivity in your operations, but they also come with high-quality features. With dependable support from Triton, you'll find that purchasing your label printer from us is undoubtedly one of the best choices you could make.
Our diverse range of barcode label printers includes models for industry-leading printer manufacturers, such as.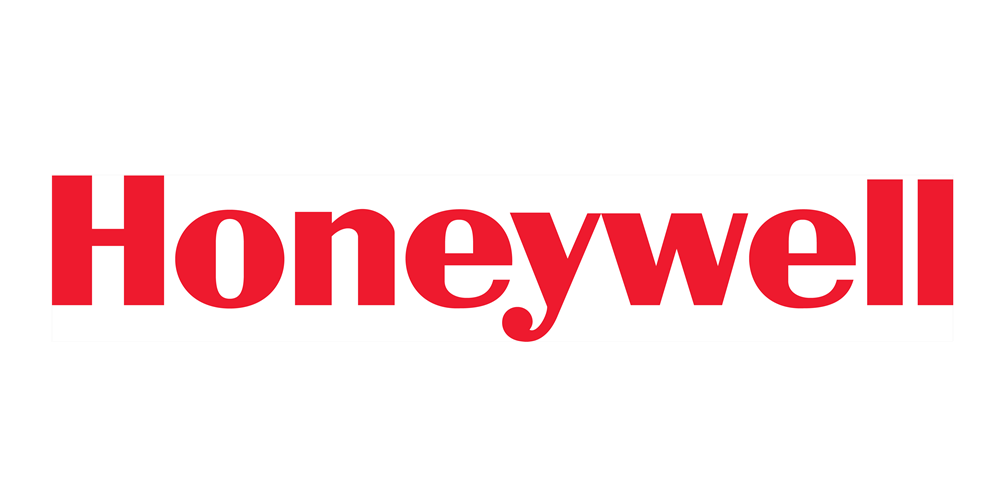 Honeywell International Inc., a leader in industrial solutions and products for mission-critical applications, is a renowned multinational conglomerate corporation based in the United States. The company has continuously leveraged its global presence by strategically expanding upon its market portfolio to further penetrate businesses across numerous sectors.
Honeywell acquired Intermec in 2012, which was one of the leading suppliers of automatic identification and data capture systems at the time. The acquisition allowed Honeywell to ensure even better service delivery pertaining to barcode and RFID systems.
Even today, the blend of Honeywell's experience and Intermec's reputation for trustworthy hardware remains a winning combination. Honeywell thermal printers are well-known for their exceptional performance and sturdy build, making them ideal for any task that requires dependable technology for label printing solutions.
Visit Triton's Honeywell homepage to browse our selection of Honeywell barcode label printers.
Datamax-O'Neil, another well-known maker of thermal label printers, was acquired by Honeywell International Inc. You can see our range of Datamax-O'Neil barcode label printers here.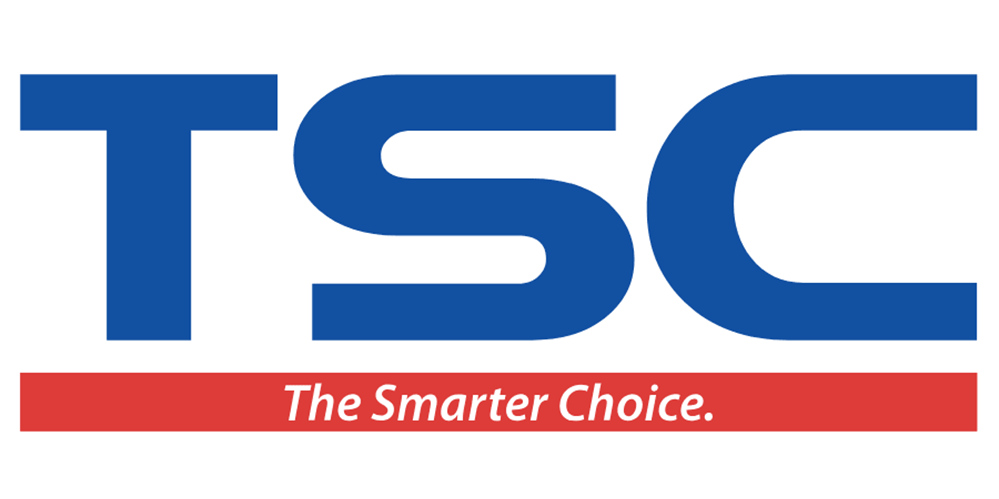 With almost 30 years of industry experience, TSC, also called TSC Printronix Auto ID, is proud to be a leading marquee for reliable label printing solutions worldwide. It is a Taiwan-based corporation that has been providing revolutionary barcode label printing solutions since 1991.
 TSC takes a holistic approach to create cost-effective and dependable solutions that are sure to meet the unique needs of businesses. Their commitment and dedication have set them up as an undisputed leader in label printing solutions, giving businesses full confidence in their quality products while also helping them save money.
With TSC, you have access to a wide variety of quality barcode label printers that suits your needs. TSC's line of products includes mobile printers, desktop printers, industrial printers, enterprise printers, RFID printers, barcode inspection printers, print engines & modules, and colour label printers.
Visit Triton's TSC homepage to view our TSC barcode label printer collection.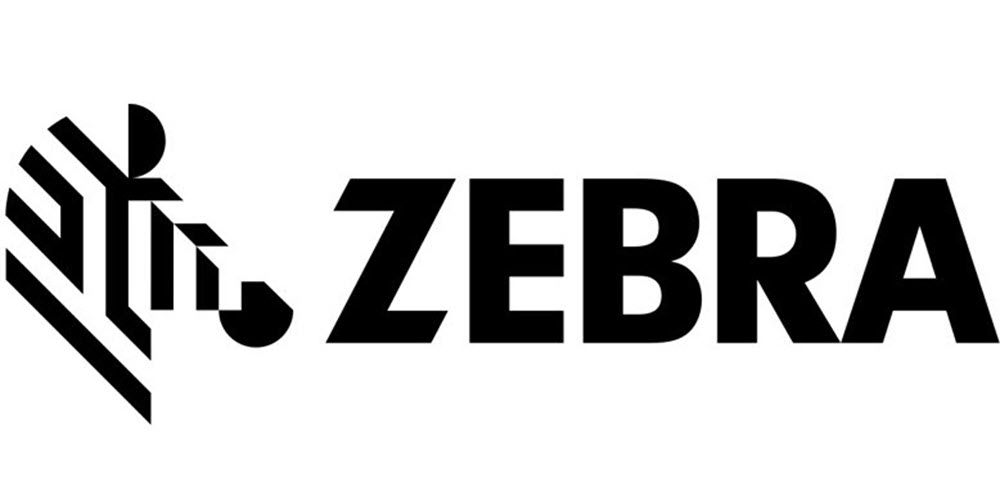 Zebra Technologies Corporation has a prosperous history spanning more than 50 years and has been an influential part of the label printing industry. Founded in 1969 and based in Lincolnshire, Illinois, this publicly listed American company has greatly set itself apart from its competition by developing reliable products that can survive harsh conditions and provide supreme performance.
Zebra Technologies continues to be a leader within the market by innovating its products which ensure that everyday operations for businesses run smoothly and efficiently. The corporation's more than 50 years of knowledge and experience are evident in its current selection of thermal printers.
Zebra's vast product portfolio includes desktop printers, industrial printers, mobile printers, card and badge printers, and RFID printers.
Visit Triton's Zebra homepage to browse our selection of Zebra barcode label printers.