You are currently in the Australian store.  If you are located in New Zealand please select the correct store below.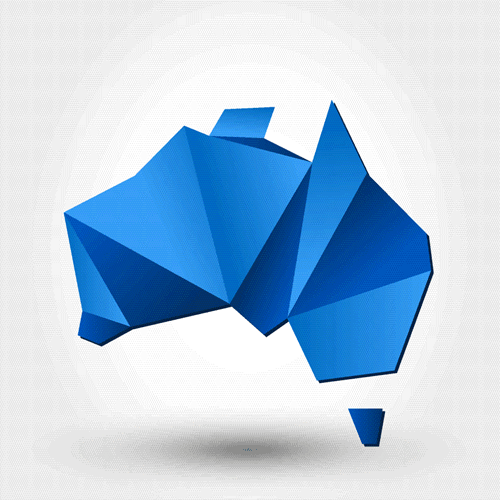 Australia
Thermal Transfer Printers
Thermal transfer printers are a great option for those looking to print and apply labels in one efficient process. With thermal transfer printers, you can print high-quality and long-lasting labels with a wide range of impacts – from signage, tickets, and price tags to barcodes and UID codes. Thermal transfer printing technology provides crisp images, excellent durability, and flexibility when it comes to adding variable data like prices or expiration dates. From small runs for retail outlets to large-scale applications for warehouses or manufacturing plants, our thermal transfer printers provide the perfect solution for any business' labeling needs. With features such as high speed printing and an automatic ribbon feeder up to 600 DPI resolution, these top-of-the-line devices set the industry standard when it comes to efficiency and versatility. 
About Thermal Transfer Printers
Thermal transfer printers are well-known for their ability to produce high-quality images that stand up against fading. Their popularity is due to their easy-to-use features, versatility and affordability for high-volume label production. Whether you need a reliable machine for your industrial warehouse operations or an enterprise solution that can handle large print tasks, there's no better choice than a thermal transfer printer.
Thermal transfer printing was pioneered by SATO Corporation in 1981 when they released the world's first-ever thermal-transfer label printer, the SATO M-2311. Thermal transfer printing was a revolutionary innovation at the time and paved the way for the modern thermal transfer printing landscape.
Thermal transfer printers use thermal ribbons instead of heat-sensitive material or ink cartridges and toners to create an image on the print media. Ribbons are a thin film coated with wax-based inks, resin-based inks, or a combination of both.
Thermal transfer printers, like direct thermal printers, have a thermal print head responsible for generating and transferring a sufficient amount of heat. The heat generated by a printhead is supplied to the ribbon, which in turn melts the coating. The ribbon is then pressed against the print media, allowing the melted wax or resin to transfer and create the desired image.
Thermal transfer printing technology was a breakthrough for the printing industry and has since been used voluminously in many different industries like warehousing, manufacturing, retail, and healthcare around the world.
Today, thermal transfer printers are available in a variety of sizes and shapes and are capable of printing on different types of media, including labels, tags, papers, and more. With technological advancements and improvements, thermal transfer printers are now even easier to use, more economical, efficient and reliable than ever.
Types of Thermal Transfer Printers
Thermal transfer printers come in different types and configurations, making it easy to find the perfect one for your label printing needs. The most common types of thermal transfer printers are:
Desktop Thermal Transfer Printers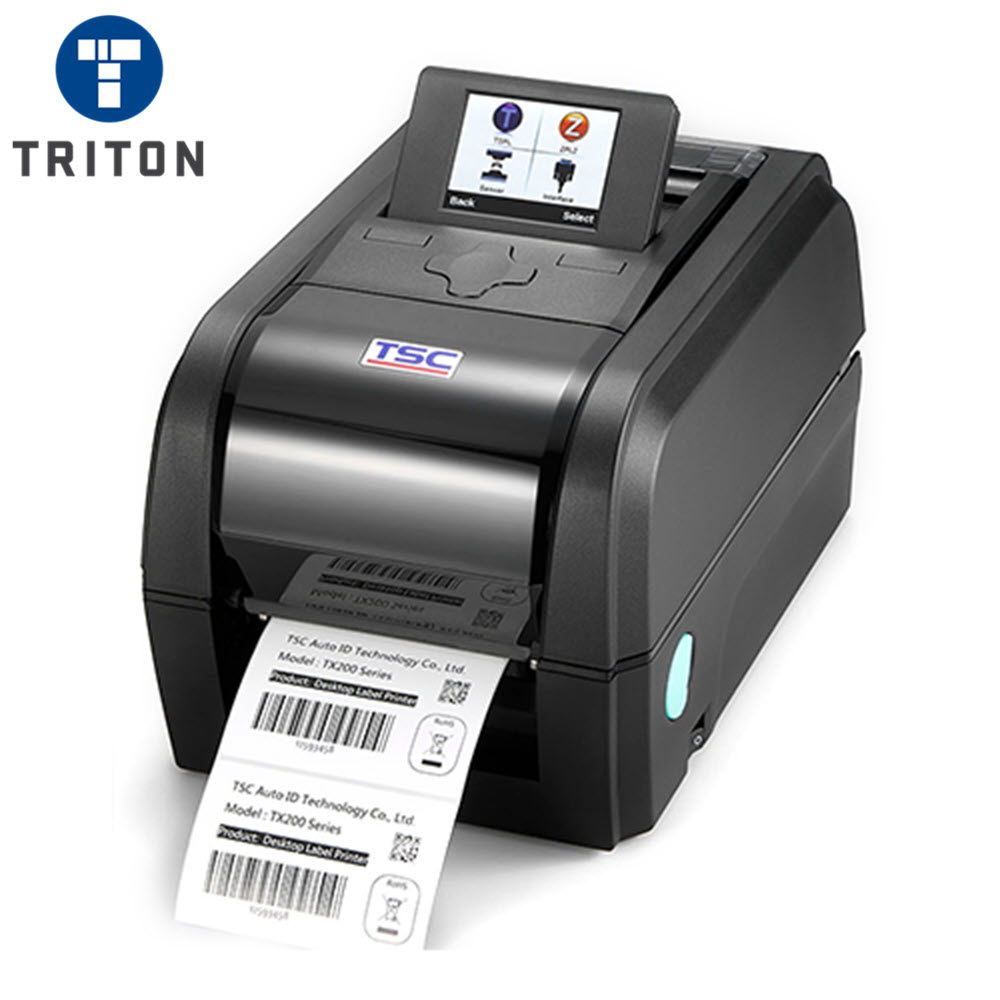 Desktop thermal transfer printers provide a compact and cost-effective printing solution for low to medium-volume printing applications. With an ergonomic design crafted from ABS plastic and metal, these reliable machines can fit conveniently on any desk or table, making them ideal if floor space is limited.
Desktop thermal transfer printers come equipped with helpful features like printer status indicators, operation and navigational buttons, adjustable sensors, as well as wired and wireless communication options.
Desktop thermal transfer printers boast a print resolution of up to 600 DPI and print speeds between 4 to 8 inches per second (102 mm/s to 203 mm/s). These highly advanced printers can also handle various widths of different print media, making them an ideal choice for businesses that print labels of multiple sizes.
A desktop thermal transfer printer comes at an affordable cost, with initial purchases beginning under $1,200.
Visit our desktop label printer page to view our desktop thermal transfer printers collection.
Industrial Thermal Transfer Printers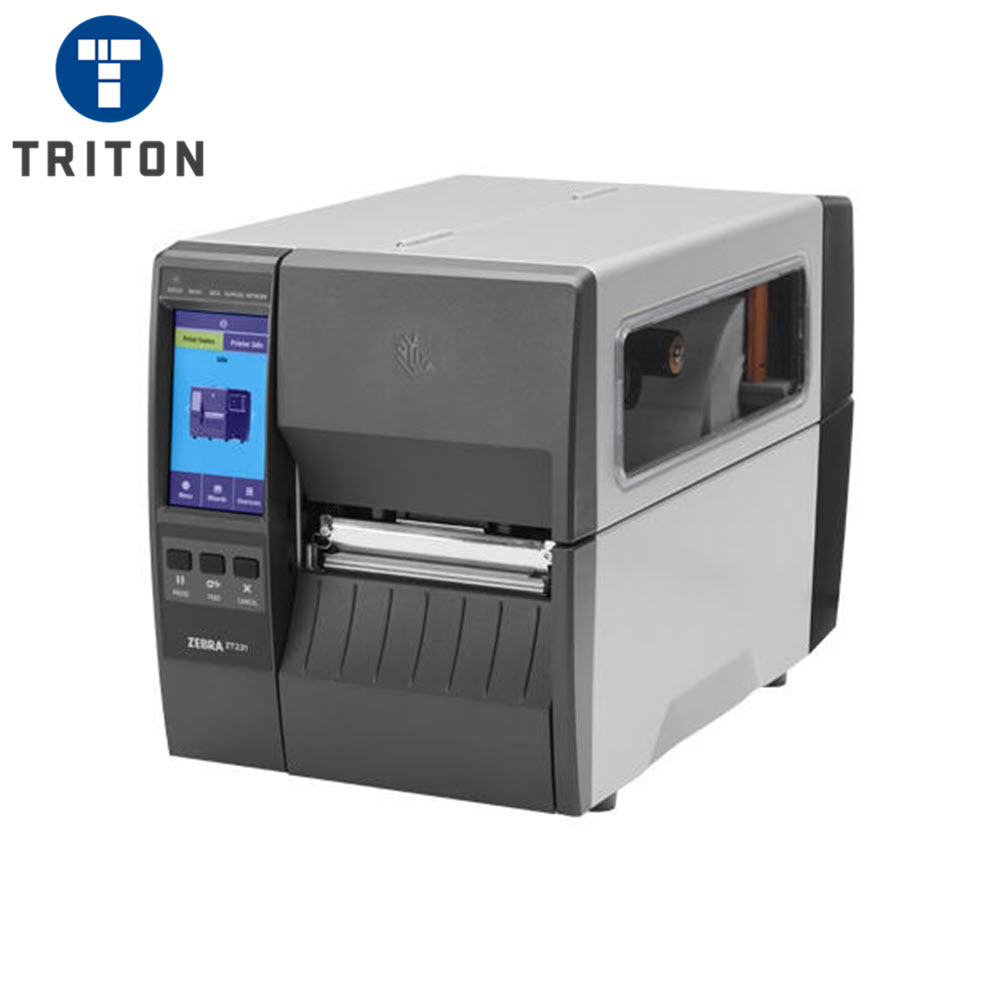 Industrial thermal transfer printers are the best choice for businesses operating in challenging conditions and requiring high-volume label printing operations. These printers are made using the highest quality materials, such as aluminium and metal, and feature a rugged design, making them suitable for the harshest industrial environment.
Industrial thermal transfer printers require a lot of space to be set up, but they provide invaluable benefits when it comes to label printing operations. Industrial printers come with a plethora of cutting-edge features, including auto-calibration, adjustable sensors, coloured touch screens, printer status indicators, wide media compatibility, USB and Ethernet ports, and wireless connectivity options.
Industrial thermal transfer printers offer a range of printing resolutions, with 203 DPI being the most standard and 600 DPI being the less frequent but highest print resolution available. These powerful thermal printers boast a fast print speed of up to 14 inches per second (356 mm/s). 
Visit our industrial label printer page to view our collection of industrial thermal transfer printers.
Mobile Thermal Transfer Printers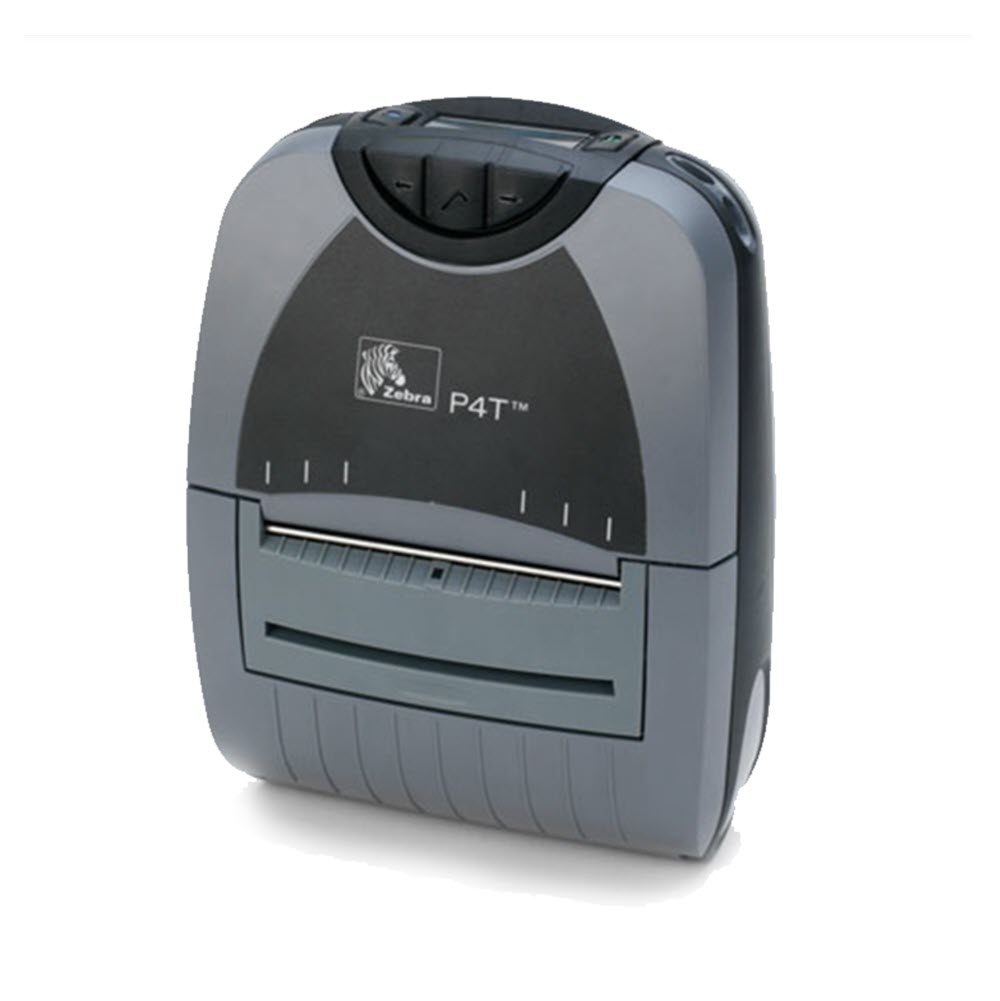 Mobile thermal transfer printers are designed for those who require portability in their operations. From transportation to manufacturing facilities, these compact devices facilitate on-the-go printing and offer greater efficiency than traditional printers.
Along with the convenience of a lightweight design and rechargeable lithium-ion battery, mobile printers also boast seamless connectivity options such as Bluetooth, Wi-Fi and NFC. Mobile thermal transfer printers feature intuitive operating controls with navigation buttons and LCD screens that allow users to configure printer settings with ease quickly.
Mobile thermal transfer printers provide a printing resolution of 203 DPI alongside printing speeds ranging from 2 to 5 inches per second (51 mm/s to 127 mm/s).
RFID Thermal Transfer Printers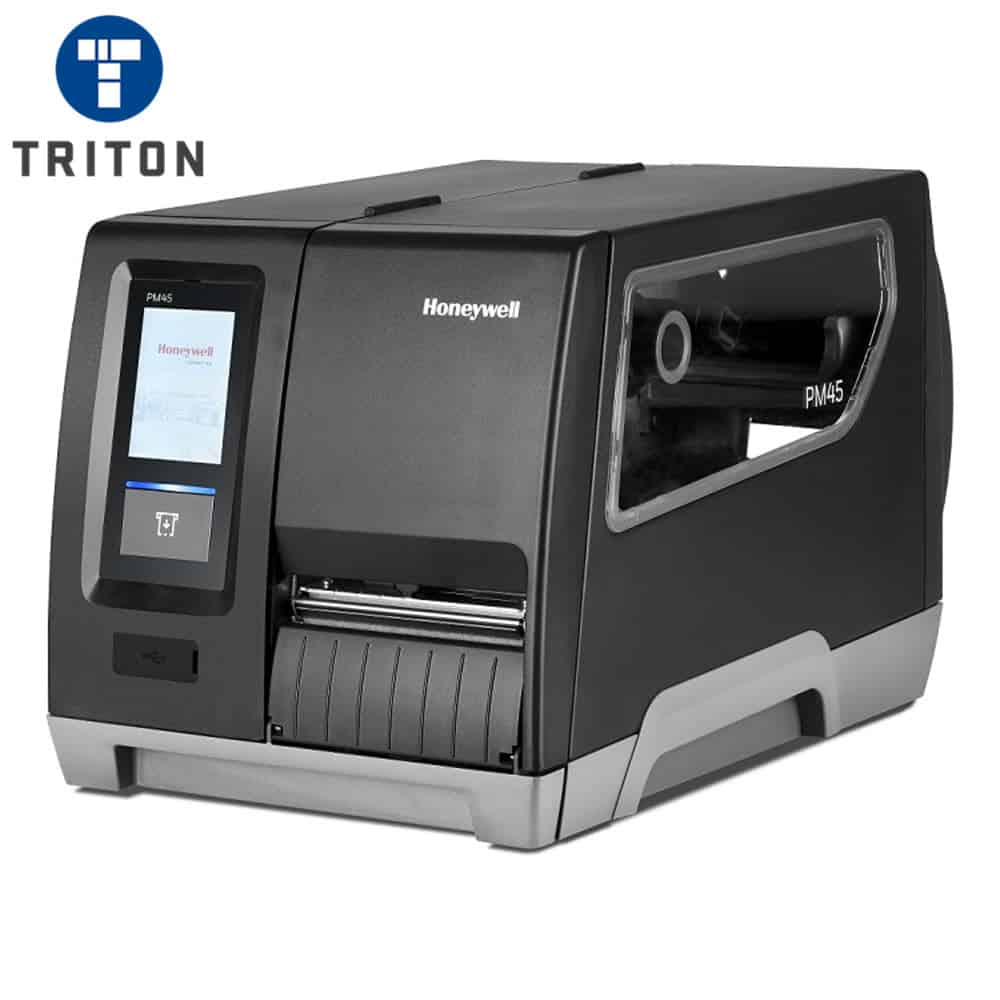 RFID printers are rapidly becoming one of the most sought-after printing solutions for companies that need to manage an inventory or track assets. These devices use thermal transfer print technology to encode a radio frequency identification tag onto labels or inlays and print the associated information simultaneously.
RFID printers come in various form factors such as mobile printers, desktop printers and industrial printers. Apart from their RFID encoding capabilities, RFID printers share the same features as standard non-RFID variants.
Components and Requirements of Thermal Transfer Label Printers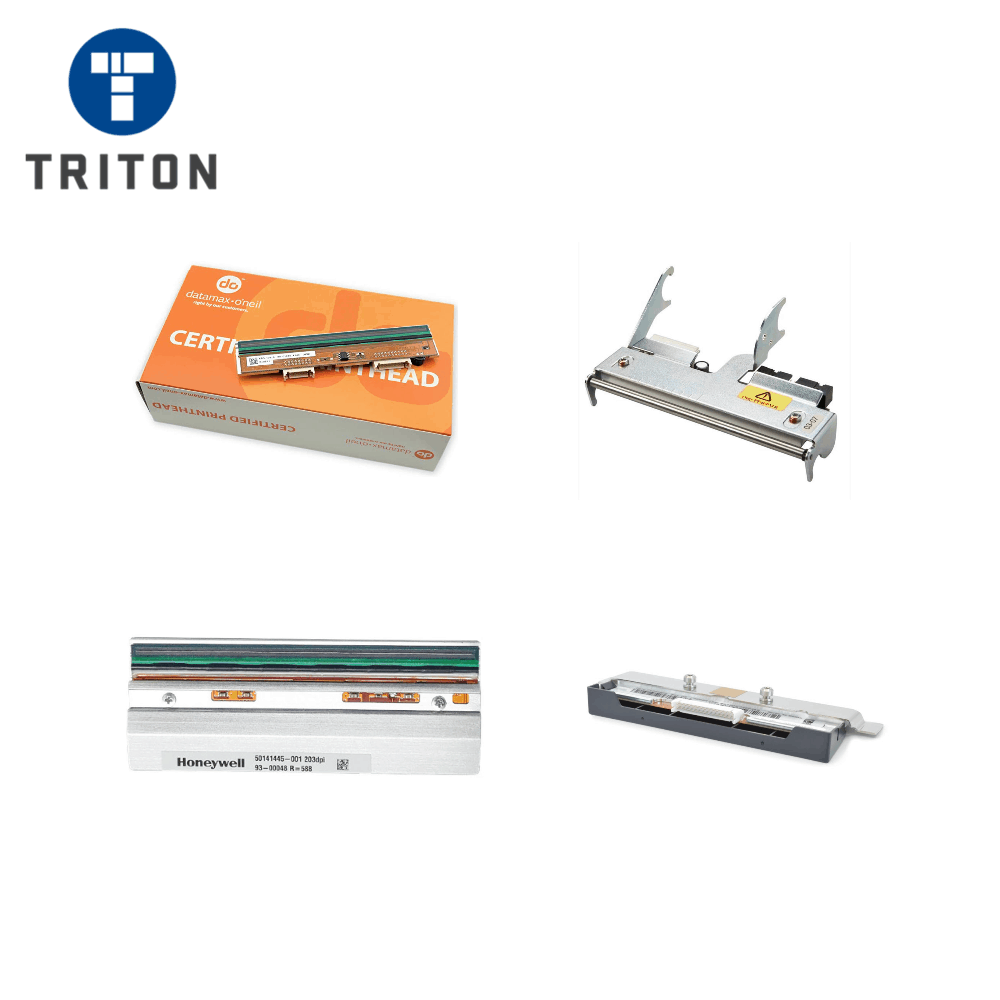 A thermal printhead is an integral component of a thermal transfer printer. These devices contain an array of energising resistors (usually pins) mounted directly onto a substrate, usually in a matrix formation.
Thermal printheads generate heat from electrical current and transfer it to thermal transfer ribbon, causing the ribbon to melt and transfer to the print media.
Thermal printheads are a key component for your thermal transfer label printer, and taking care of them helps ensure optimal performance and the printer's longevity. Follow our handy printhead care guide to help you get the most out of your thermal transfer label printer.
At Triton, we make replacing a thermal print head a breeze. We offer an extensive range of OEM and third-party compatible printheads from the leading brands in the industry, including Zebra, Datamax, Intermec, Honeywell, Sato, and Bizebra. We provide these high-quality printheads at competitive prices so you can get the most value for your money.
So, stop worrying about replacing those expensive thermal printer parts; trust Triton for seamless replacements today!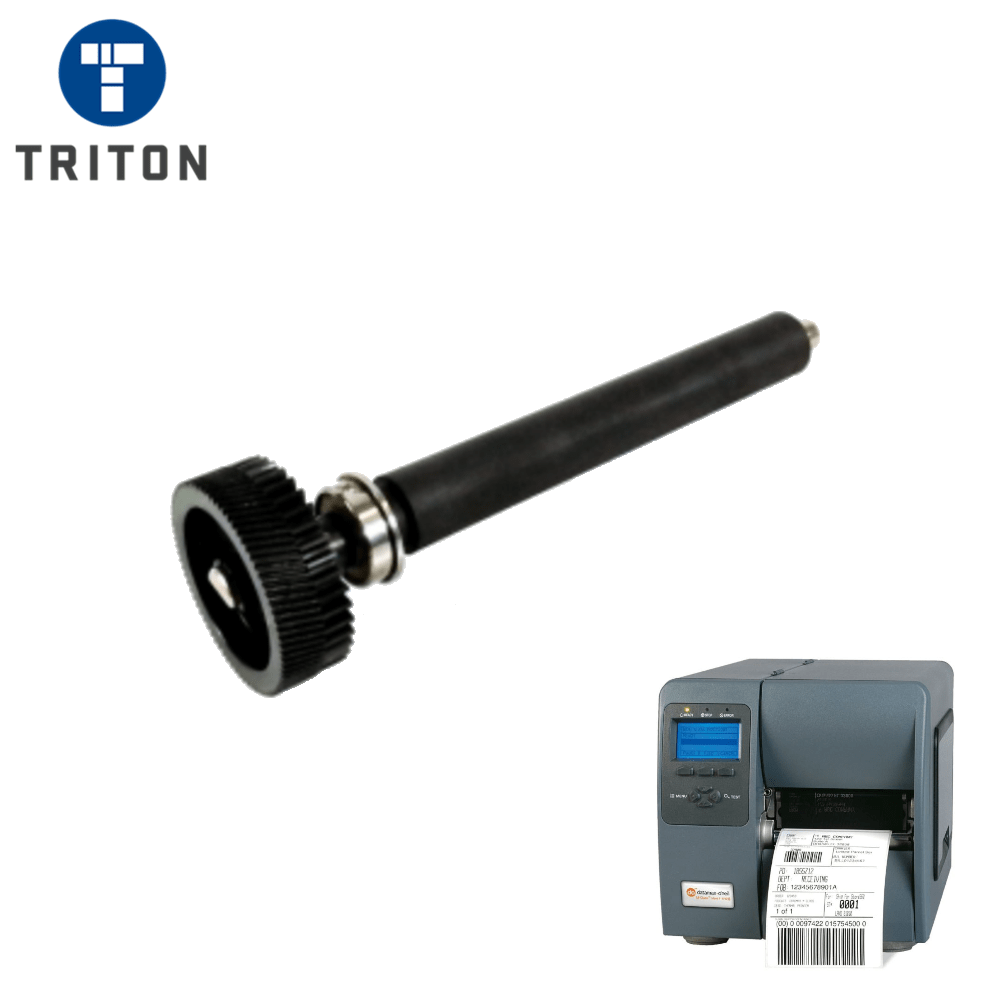 A platen roller is a cylindrical-shaped component that applies just the right amount of pressure to feed paper, labels or other print media into the thermal transfer printer.
Platen rollers ensure that the print media is correctly aligned and maintained as it is fed through the printer. They also help to prevent the print media from slipping, curling or jamming during the barcode label printing process.
Follow our thermal printer maintenance and care guide for some tips and tricks on cleaning and maintaining the platen rollers on a thermal printer.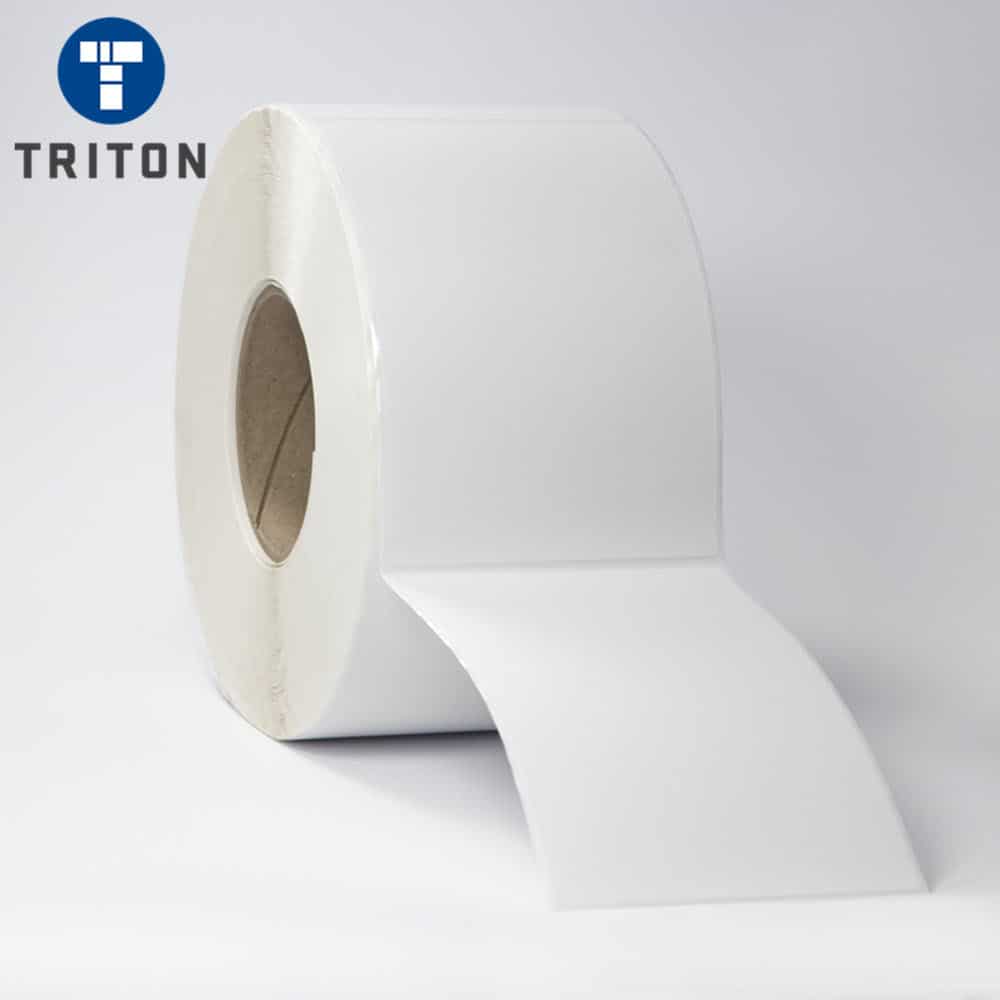 Printer consumables are materials and supplies used by a thermal label printer during the printing process. These products are bought and replaced on a regular basis as they are consumed during the printing process.
Thermal transfer printers require thermal transfer ribbons and thermal transfer print media, such as adhesive labels and tags, to create high-quality, long-lasting images.
Thermal ribbons come into direct contact with the thermal printhead. Therefore, it's essential to ensure that the ribbon used for thermal printing is of the greatest possible quality. Using a low-quality ribbon will cause irreparable damage to the printhead.
Triton is your one-stop store for all of your thermal transfer printing consumables needs. We at Triton understand the importance of high-quality ribbons and only sell the best printing consumables. We are confident that our printer consumables will not damage thermal printheads, produce clear and sharp prints, and remain affixed to surfaces for long periods.
We stock premium quality thermal transfer ribbons, thermal labels, thermal carton labels, thermal carcase tags, and food-compliant thermal inserts of a variety of sizes to suit any thermal printing job. Shop our wide range of products today and ensure you're stocked on all high-quality printing supplies.
Printing Management Software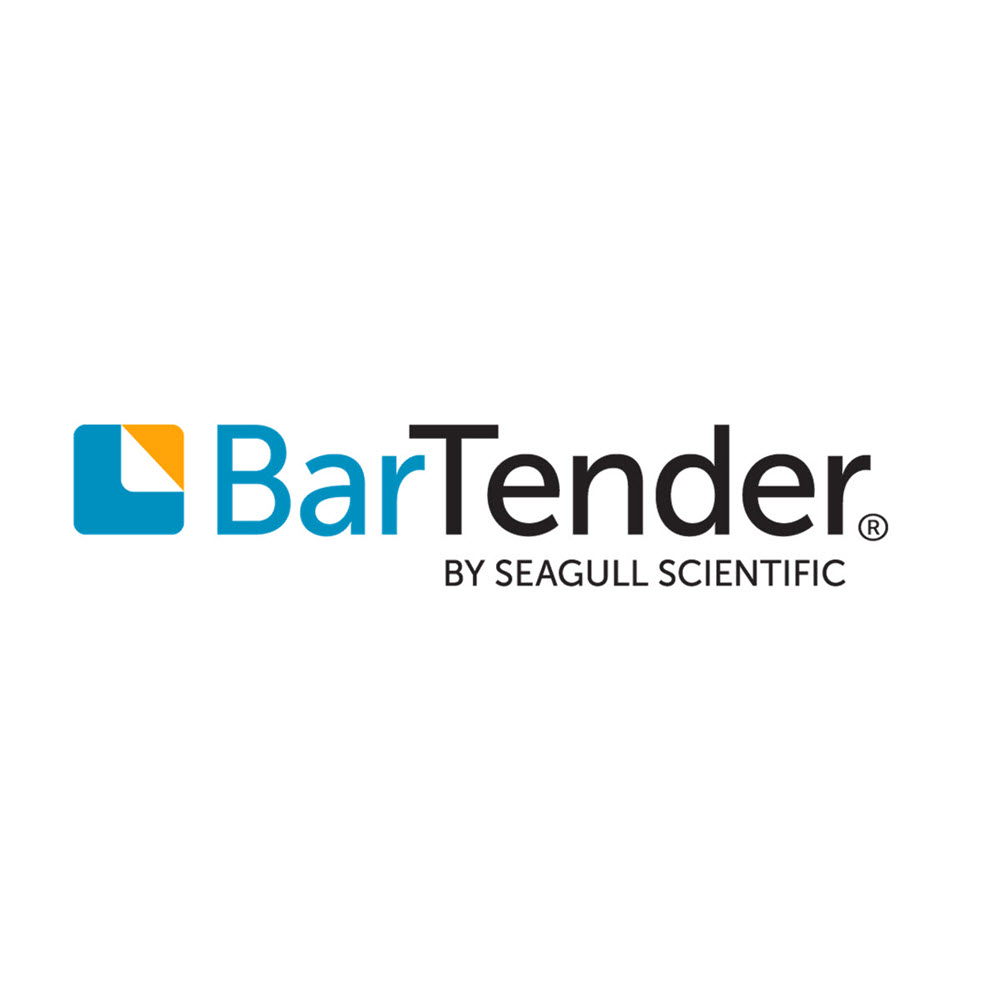 Printer management software is a tool that manages all interactions between a printer and a host device. These applications help you set up your printer, manage print jobs, monitor printer status, change printer settings, troubleshoot problems, and manage a fleet of printers, all from a single interface.
Printer management software is not an essential component for thermal transfer printing, but it helps streamline thermal printing tasks and improve overall efficiency and accuracy. Moreover, some printer management software provides additional functionalities that assist you with barcode label designing and automating the entire label printing process.
One such label designing and printing software is Seagull Scientific's BarTender software.
Triton is proud to be an authorised reseller of Seagull Scientific BarTender Software. We offer all four editions on premise, namely Starter Edition, Professional Edition, Automation Edition and Enterprise Edition, and the cloud version BarTender Cloud, at affordable prices.
Please check our understanding BarTender guide or contact us via the live chat widget or fill out a form here to learn more about this terrific label printing and designing software.
The usage of thermal transfer printers will depend on two main factors.
The labels' preferred lifespan

The nature of the environment in which the labels will be exposed
Labels printed using a thermal transfer printer last for a very long period of time as compared to labels printed using other methods. Thermal transfer printed labels also withstand exposure to harsh environmental factors, such as high temperatures, direct sunlight, moisture, and chemicals.
As a result, a thermal transfer printer is best suited for long-term labelling applications and for items that are expected to be exposed to extreme environmental conditions.
However, if you do not require lengthy shelf life for the labels and know that they will not be exposed to extreme conditions, then choosing a direct thermal printer is highly recommended.
Direct thermal printing is cost-effective as it does not involve using thermal ribbons. Triton offers a wide range of best-in-class, high-quality direct thermal printers to meet different printing requirements. Shop now and get the best value for your money!
Common Applications of Thermal Transfer Printers
Thermal transfer printers were once used only in specialised industries where cost was not an issue, and the technical know-how was readily available. But with continuous technological advancements and improvements, thermal transfer printing has become much more accessible and is now used for various purposes.
Today, thermal transfer printers are commonly used to print.
Product labels and barcodes for items such as beverages, food products, and consumer goods

Warehouse inventory label

Shipping labels

Product identification tags

Logistics labels

Nursery and lumber labelling tags

Chemical drum labels

Medical and pharmaceutical labels

Compliance labels
Top Thermal Transfer Printer Brands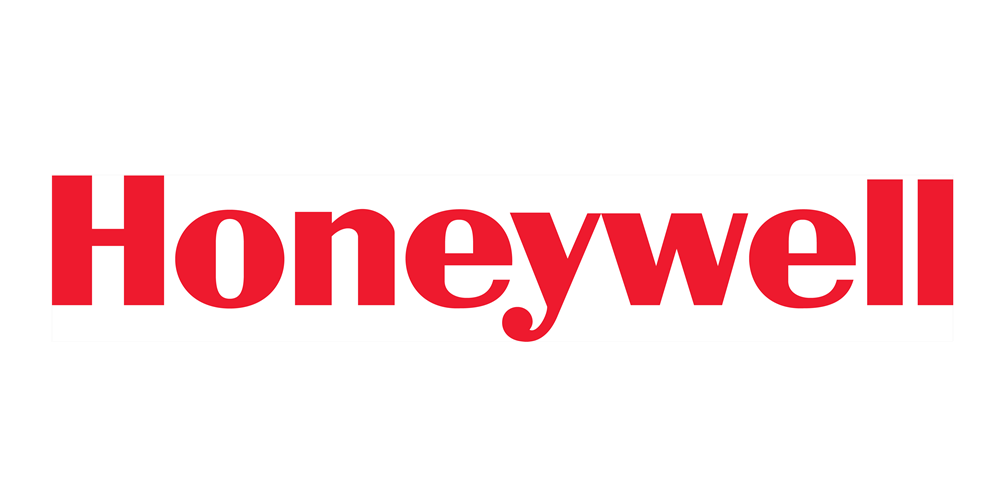 Honeywell International Inc. is a renowned leader in industrial solutions and products for mission-critical applications. It is a multinational conglomerate corporation based in the United States that is listed on the public stock exchange.
In 2012, Honeywell acquired Intermec, which was then one of the top suppliers of automatic identification and data capture equipment.
The combination of Honeywell's expertise with Intermec's reputation for dependable hardware continues to be a successful blend even today. Honeywell thermal printers are well-known for their superior performance, and robust construction – perfect for any assignment where relying on reliable technology is essential.
Visit Triton's Honeywell homepage to browse through our selection of Honeywell thermal transfer printers.
Honeywell International Inc. recently completed the acquisition of Datamax-O'Neil, a well-known manufacturer of thermal label printers. You can view our selection of Datamax-O'Neil thermal transfer printers here.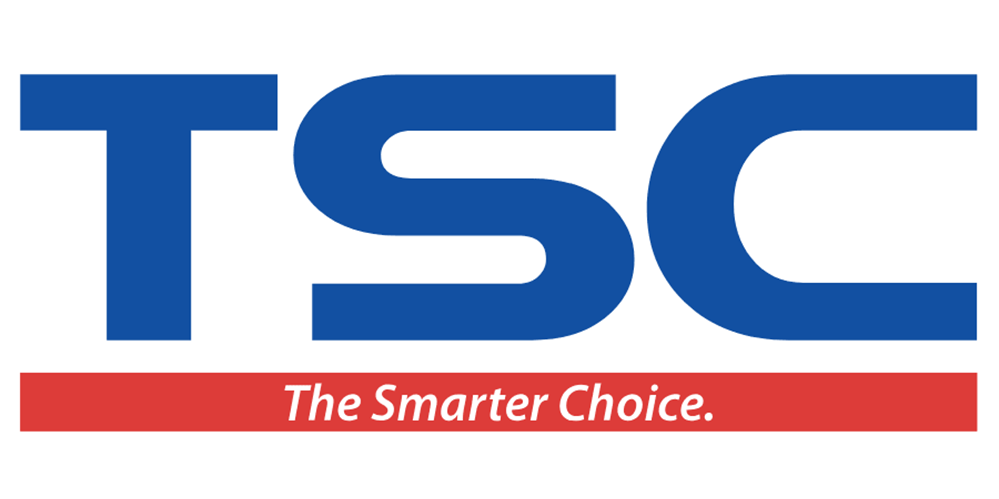 TSC, commonly known as TSC Printronix Auto ID, is a Taiwan-based company providing innovative thermal label printing solutions since 1991. The corporation has a sterling reputation for developing cost-effective and dependable solutions that meet all the label printing needs of businesses. 
As a market leader, TSC Printronix Auto ID continues to develop cutting-edge technologies that set industry standards. The company's commitment to providing reliable and cost-effective printing solutions can be seen in its expansive product catalogue.
TSC's product line includes mobile printers, desktop printers, industrial printers, enterprise printers, RFID printers, barcode inspection printers, print engines & modules, and colour label printers.
Visit Triton's TSC homepage to view our TSC thermal transfer printer collection.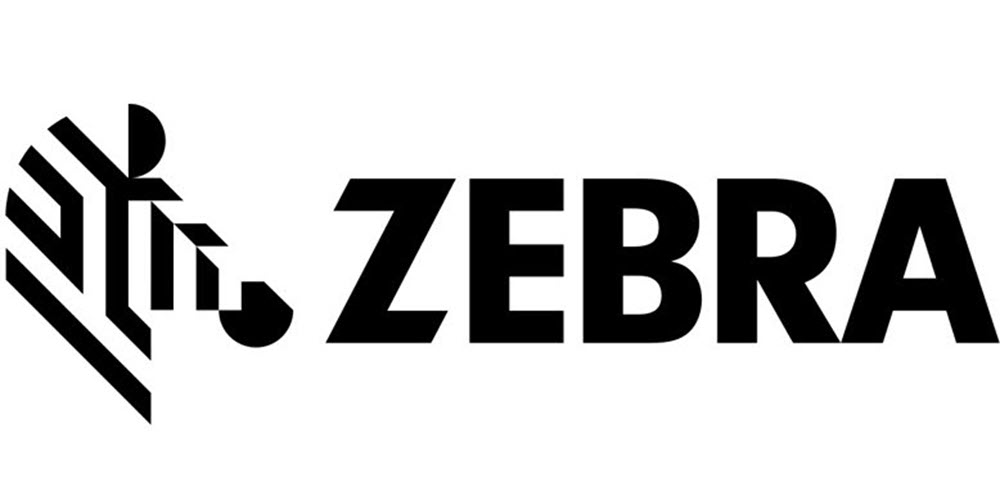 Zebra Technologies Corporation was founded in 1969 and is a publicly listed American technology company with its headquarters in Lincolnshire, Illinois. As the pioneer and dominating player in the label printing industry, their brand-name products are renowned for being reliable and delivering supreme performance even in highly challenging environments.
Their commitment to innovation has enabled them to produce devices that meet the needs of both corporate offices and industrial facilities, offering high speeds, precision printing, and reliable durability. By leveraging over 50 years of label printing experience and their acclaimed research and development capabilities, Zebra technologies remain firmly at the forefront of delivering comprehensive thermal printer options to fulfil any business's needs.
The product range of Zebra Technologies includes desktop printers, industrial printers, mobile printers, card and badge printers, and RFID printers.  See the Triton Zebra Printers homepage for the full range.