You are currently in the Australian store.  If you are located in New Zealand please select the correct store below.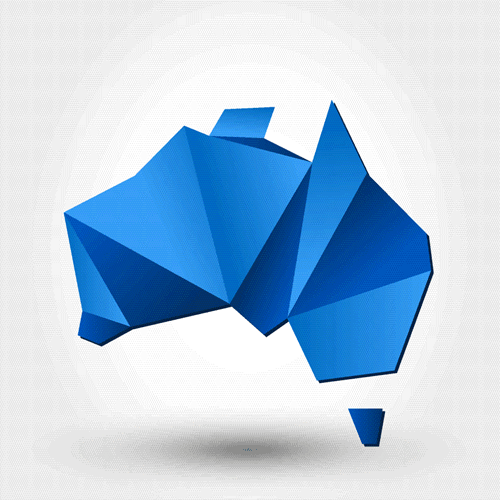 Australia
Wireless Barcode Scanners
Welcome to the Triton Store's selection of Wireless Barcode Scanners. Our wireless barcode scanners provide cutting edge technology that allow you to quickly and accurately scan barcodes. These versatile devices are ideal for inventory management, database maintenance, order taking and more.
A wireless barcode scanner streamlines your daily workflow, freeing up time for more important tasks. It's quick and easy to use – simply pair it with your preexisting system or mobile device, and you'll be up and running in no time. With long range operation capability and battery life that won't let you down, our reliable scanners will help get the job done faster than ever before.
We understand that an unmatched level of durability is essential when scanning products in various settings, which is why we offer a complete line of ruggedised scanners with reinforced housings and antimicrobial solutions available. So whether you're working in healthcare, retail or logistics, there is a versatile solution that can meet your barcoding needs.
The Triton Store wide range of highly innovative wireless barcode scanners makes it easier than ever to keep accurate records wherever you go – shop today and experience this invaluable business tool.
All About Wireless Barcode Scanners
Every type of business faces its own specific requirements and challenges, whether it is retail, manufacturing, healthcare, logistics, or any other industry. Regardless of the sector, barcode technology has become a crucial component of many business processes, making inventory tracking, asset management, and order fulfilment faster, more efficient, and more accurate than ever before.
The development of wireless technologies such as Bluetooth and WiFi has greatly influenced the evolution of barcode scanners. As wireless technology advanced, barcode manufacturers also upgraded their products to meet the industry's changing needs.
Wireless barcode scanners are now the norm, offering greater flexibility and convenience for businesses of all types. Wireless barcode scanners allow workers to move freely in the workplace without compromising accuracy or efficiency. They can also be used outdoors, allowing businesses to monitor inventory levels and place orders anywhere and at any time.
What is a Wireless Barcode Scanner?
Wireless barcode scanners are a type of barcode scanner that uses radio frequency like Bluetooth or WiFi to transfer barcoded information to a host device. These devices feature an ergonomic design and are lightweight.
Wireless scanners rely on in-built rechargeable batteries for power supply, data transfer, and communication. These barcoding devices feature long-range barcode scanning (up to 200 feet), allowing users to scan barcodes from a greater distance. Some wireless scanners also feature internal memory, allowing users to store barcodes for later transfers.
Unlike traditional wired barcode scanners, wireless barcode scanners don't require cables or wires to work and are also known as cordless barcode scanners. They sometimes go by other names depending on the type of wireless technology they use, such as Bluetooth barcode scanner and WiFi barcode scanner.
Wireless barcode scanners communicate with host devices in two ways.
Directly with the host device (such as a computer or cash register) (direct connectivity)

Via a charging dock or base station (indirect connectivity)
With direct connectivity, the wireless scanner connects directly to the host device via a dedicated connection or network. In this mode, all the barcode data collected by the scanner is sent directly to the host device as soon as it's read.
With indirect connectivity, the wireless barcode scanner communicates with its base station or charging cradle, which then sends data to the host device. This base station or charging cradle is connected to the host device, commonly via an RS232 or USB cable. Simply put, the barcode scanner sends its data to a middleman (base station or charging cradle), who then passes it on to the final destination (host device) via an RS232 or USB cable.
Wireless barcode scanners are ideal for businesses that require frequent movement around an area while scanning items, such as retail stores, warehouses, production floors, etc. They are also well-suited for outdoor field service and asset tracking applications.
Types of Wireless Barcode Scanners Offered By Triton
General Wireless Barcode Scanners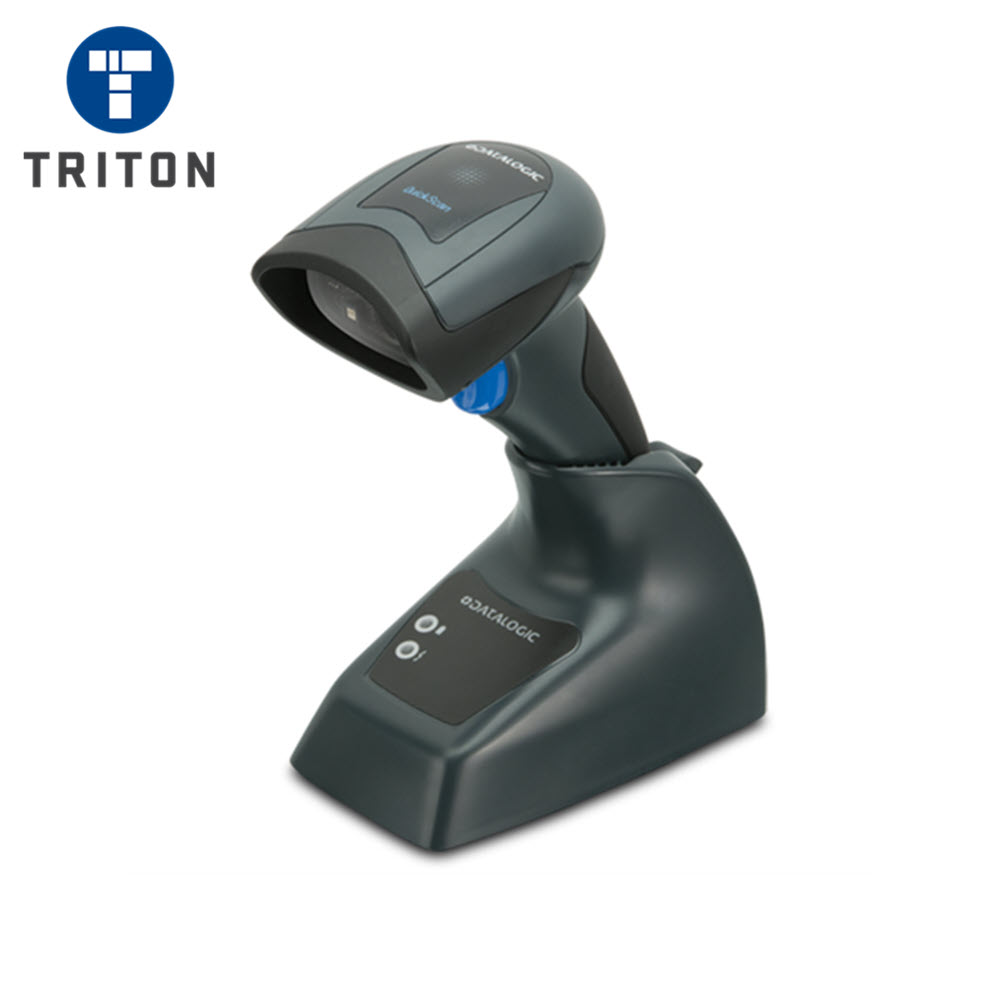 General barcode scanners are handheld devices designed to scan barcodes with accuracy, efficiency, and reliability. They come with various features, including fast barcode reading speed, a comfortable and ergonomic design, and long-range scanning.
General scanners have a limited ability to endure rough handling and can only survive minor events such as accidental drops. Despite their lack of ruggedness, general scanners can still meet important business needs and work well in low-intensity environments like convenience stores, hardware stores, bottle shops and general stores.
Check out our range of affordable, high-quality general barcode scanner models here.
Rugged Wireless Barcode Scanners
Rugged barcode scanners are designed to withstand impacts and drops from a greater height, making them ideal for harsher environments such as warehouses, factories, and shipping yards. They come with protective bumpers, rubber frames, and resistant casings or coatings to protect the device against dust, dirt, water spills, and other liquids.
Rugged scanners also have various safety certifications such as Ingress Protection (IP) rating, tumble test certification, and drop-impact tests to ensure their durability.
Explore our selection of durable, rugged barcode scanners here.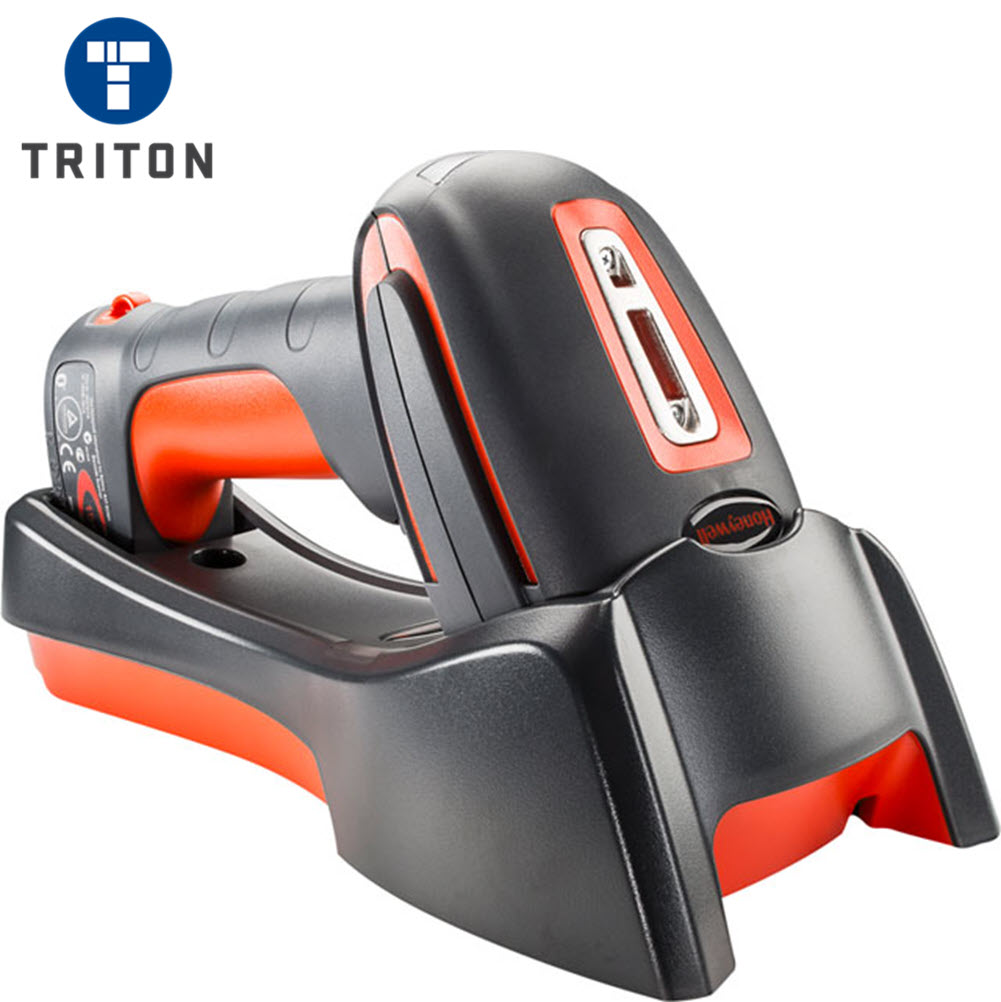 A 2D barcode scanner is a device that can read both two-dimensional barcodes and traditional 1D barcodes. These scanners come with many features, including more accurate and faster scanning, higher resolution imaging, improved flexibility, and better data-presenting capabilities.
2D barcode scanners are ideal for businesses that require scanning of high-density codes such as QR codes, Data Matrix codes, and PDF417 codes. These scanners are mostly used in the healthcare, logistics and travel industries.
They come in various form factors such as general, rugged, mobile computers and more.
View our range of high-performance 2D barcode scanners here.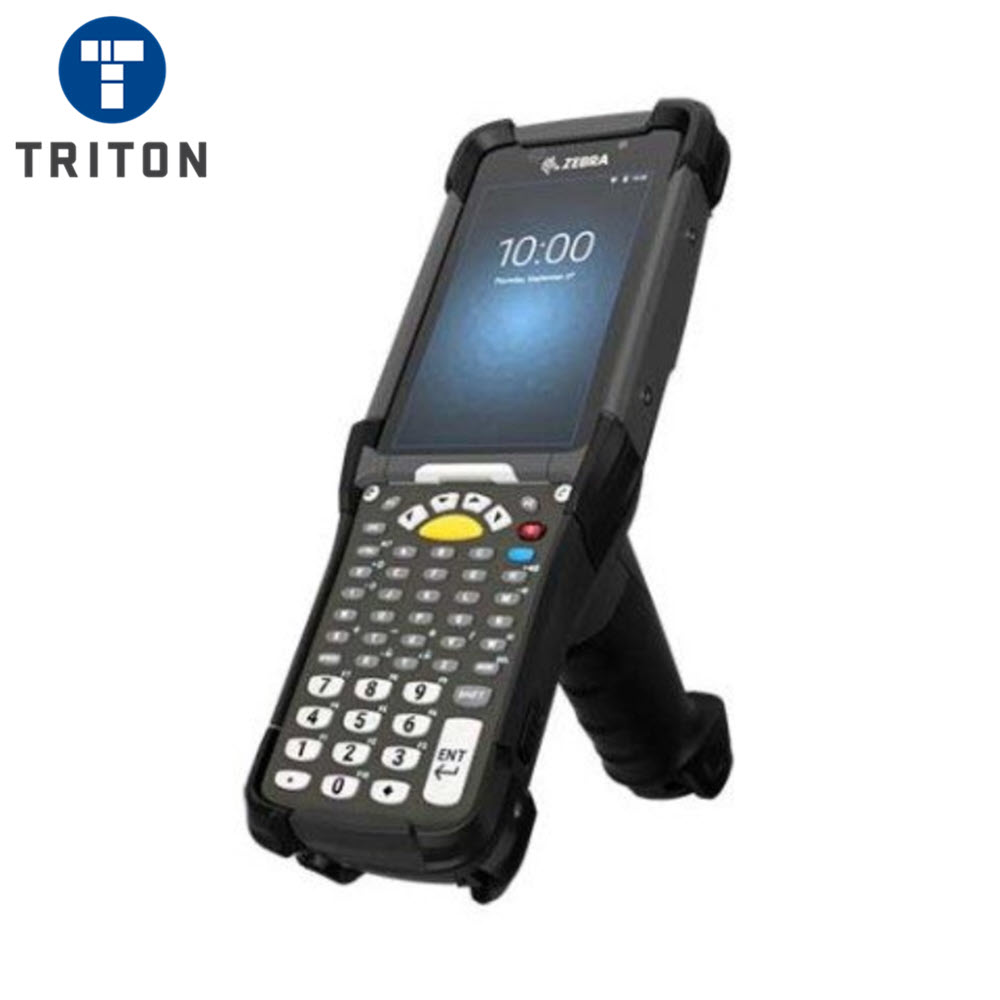 Mobile terminals, also called mobile computer barcode scanners, are devices that combine the functions of a mobile device and a barcode scanner into one single device. These handheld scanners feature an ergonomic grip (such as a pistol-style handle) that makes it easier for the user to carry and handle the device.
Mobile terminals come with various features like built-in large memory capacity (RAM and flash memory), Wi-Fi and Bluetooth technology, and advanced barcode reading capabilities. These devices come with a touchscreen display and an integrated keyboard, allowing users to view, input and edit data easily.
Mobile terminals have a high level of ruggedness, making them ideal for harsh working environments and outdoor applications. They are commonly used in industrial settings such as factories, manufacturing plants, storage facilities, and warehouses.
Check out our mobile terminal page for a selection of the highest-quality mobile terminals available at the best prices.
Advantages of Wireless Barcode Scanners
Here are some benefits of using wireless barcode scanners over traditional wired barcode scanners.
Increased mobility and flexibility – Wireless barcode scanners allow users to move freely around the workplace and perform scanning tasks without worrying about cables or wires.

Improved accuracy – Wireless scanners use advanced scanning technologies that make it easier to scan multiple barcodes with greater accuracy.

Improved productivity – Wireless scanners are designed to provide users with more efficient and faster scanning capabilities, allowing businesses to improve their overall productivity.

Battery operated – Wireless barcode scanners are battery operated and provide excellent performance without needing an external power source.

Ease of use – Wireless scanners are user-friendly and require minimal training to use.
Top Wireless Barcode Scanner Manufacturers
Investing in a reliable wireless barcode scanner model is key to ensuring smooth and efficient barcoding operations. The best way to ensure you get a top-notch barcode scanner model is to invest in scanners from a well-established brand with a reputation for quality and performance. 
Here are the top two barcode scanner manufacturers.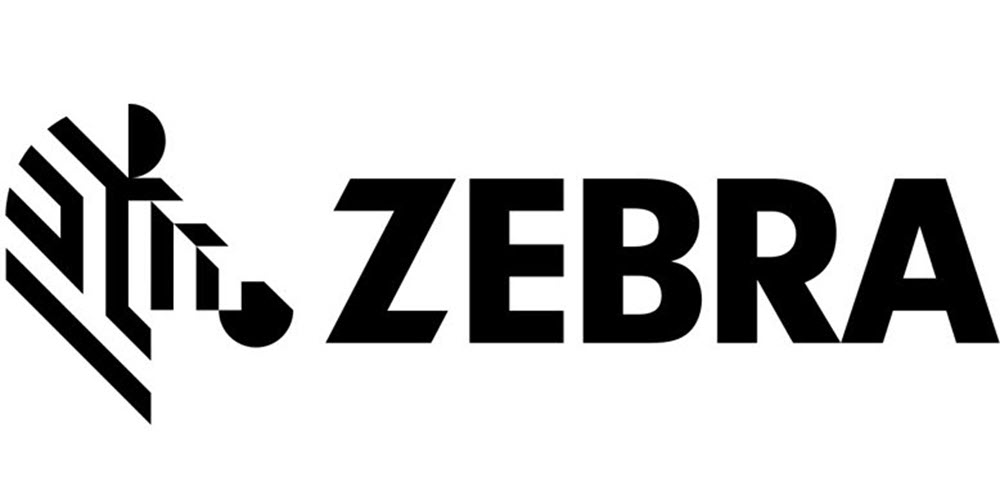 Zebra Technologies is a well-known global provider of barcode scanners, printing solutions and mobile computing systems. The company was founded in 1969 by Edward L. Kaplan and Gerhard Cless and is currently headquartered in Lincolnshire, Illinois, United States.
Zebra Technologies is highly esteemed for its exceptional products and services, which enable businesses to simplify and streamline their operations. Their dedication to innovation and quality service has earned them a massive customer base around the world.
Zebra Technologies has successfully grown its product line and market share by engaging in strategic mergers and acquisitions, particularly since going public in 1991. Notably, the acquisition of Motorola Solution's Enterprise Division in 2014 for $3.45 billion, which included the Symbol Technologies and Psion product lines, was a significant milestone for the company.
The acquisition of Motorola Solution's Enterprise Division enabled Zebra Technologies to expand its offerings and strengthen its position in mobile computing and data capture technology. Today, Zebra offers a wide range of barcode scanners, including.
General-purpose handheld scanners

General-purpose on-counter and hands-free scanners

Ultra-rugged barcode scanners

In-counter barcode scanners

Companion barcode scanners

Fixed mount barcode scanners

Mobile terminals

Healthcare barcode scanners
 Check out Triton's Zebra barcode scanner homepage to browse the best-in-class range of Zebra barcode scanners.
Honeywell International Inc.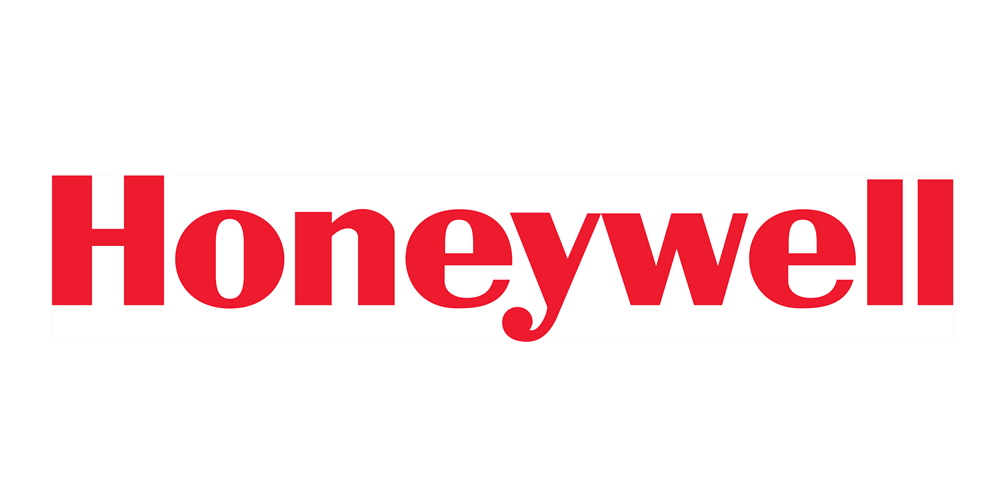 Honeywell International Inc. is an American multinational conglomerate that specializes in the manufacture of a range of industrial products and services. Founded in 1906, the conglomerate has grown tremendously over the years and has established itself as a leader in the technological space.
Honeywell has a big portfolio of products that cater to various needs related to aerospace systems, industrial automation, commercial real estate, security systems, energy efficiency solutions, healthcare, logistics and warehouses, retail store and more. The company is committed to meeting the changing needs of its customers with innovative, reliable and quality solutions, ensuring maximum customer satisfaction.
Honeywell's product line experienced impressive expansion thanks to strategic acquisitions and partnerships. One of their noteworthy moves was acquiring Hand Held Products, a leading barcode scanner company, which allowed them to add mobile data collection and industrial computing to their product portfolio.
Honeywell further improved their barcode scanner line by acquiring Metrologic Instruments, EMS Technologies, and Intermec. These strategic moves have elevated Honeywell's position within the industry and demonstrate its commitment to providing comprehensive solutions for its customers.
Today, Honeywell offers a variety of barcode scanners, including.
General-purpose handheld scanners

Rugged handheld scanners

Presentation barcode scanners

Wearable barcode scanners

Fixed mount barcode scanners

Healthcare barcode scanners
Check out Triton's Honeywell barcode scanner homepage to view the complete range of Honeywell barcode scanners.