BarTender Enterprise Edition is the most advanced and versatile edition of BarTender software. The Enterprise Edition is jam-packed with features from Starter Edition, Professional Edition and Automation Edition and some additional ones to take enterprise labelling operations to the next level.
The Enterprise Edition of BarTender software is specifically developed for businesses operating in regulated industries that span multiple locations or want centralised control over their label design and printing processes. With powerful features like centralised management, workflow orchestration, revision control, auditing, web and mobile printing and added security; this BarTender edition will keep the entire enterprise label system organised and efficient.
Seagull Scientific has been serving the industry for over three decades, constantly innovating and pushing out new versions of its software with exciting new features. Their latest version, BarTender 2022, is out, and it's packed with new features that set it apart from previous versions.
BarTender Enterprise Edition 2022 has exciting new features and capabilities that make it a must-have upgrade for users. These new features and capabilities include.
New Librarian workflow designer

Improved web-based Print Portal

Custom branding

Performance Improvements
Triton is proud to offer the industry-leading BarTender Enterprise Edition 2022. With all its features and capabilities, it's guaranteed to make your business operations run more smoothly. Reach out to us via the live chat widget below or by filling out the contact form to get help with any technical questions or price inquiries.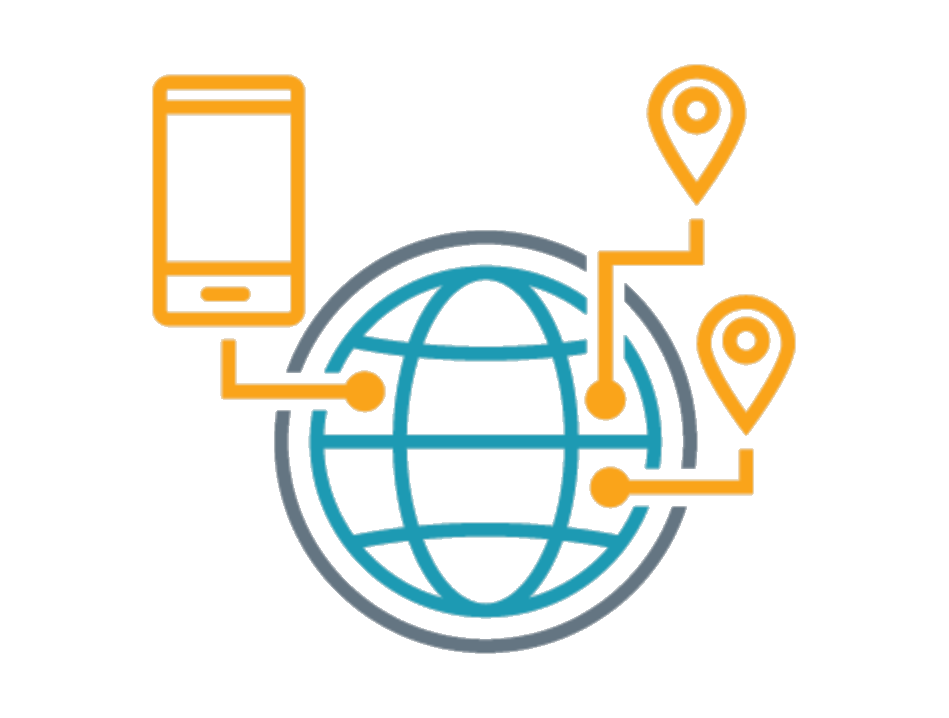 Complete your workflow print and approval processes online from anywhere.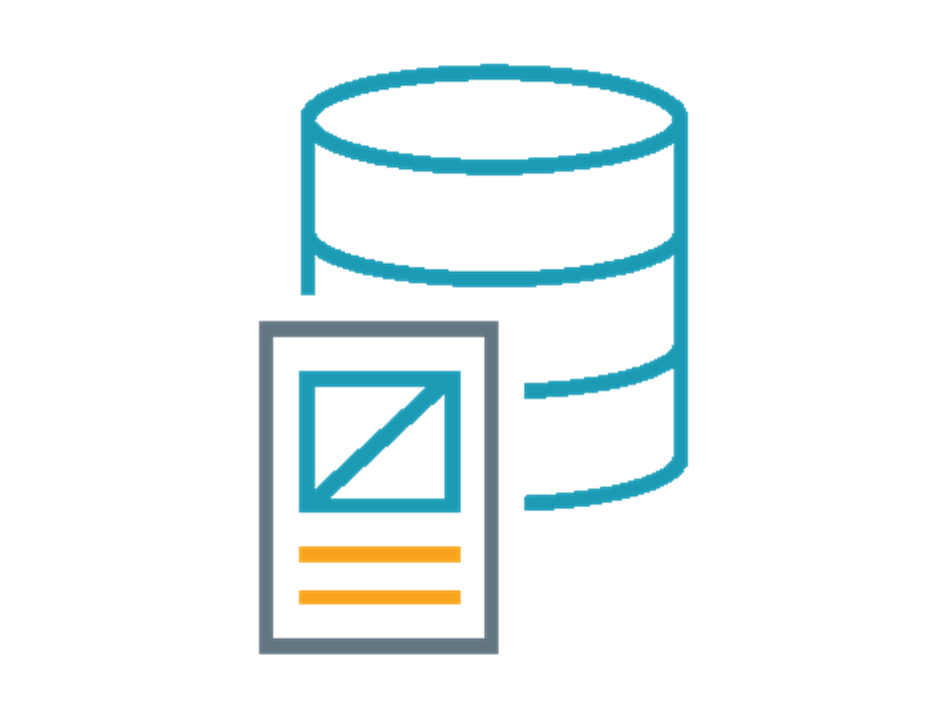 Managing all documents and templates in one central location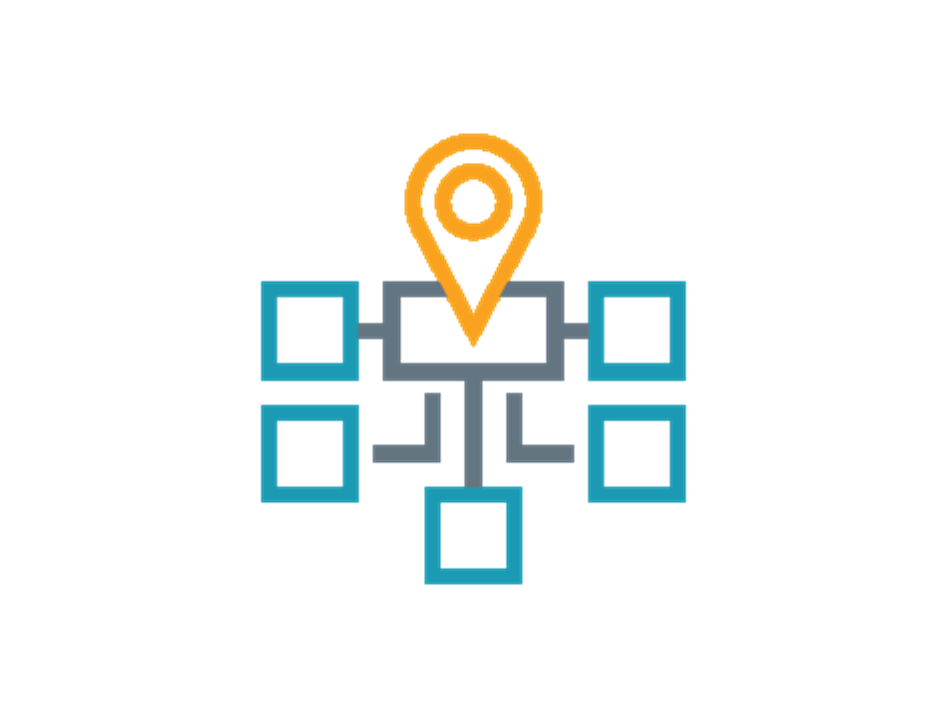 Manage, secure and control your printing enterprise from a single location.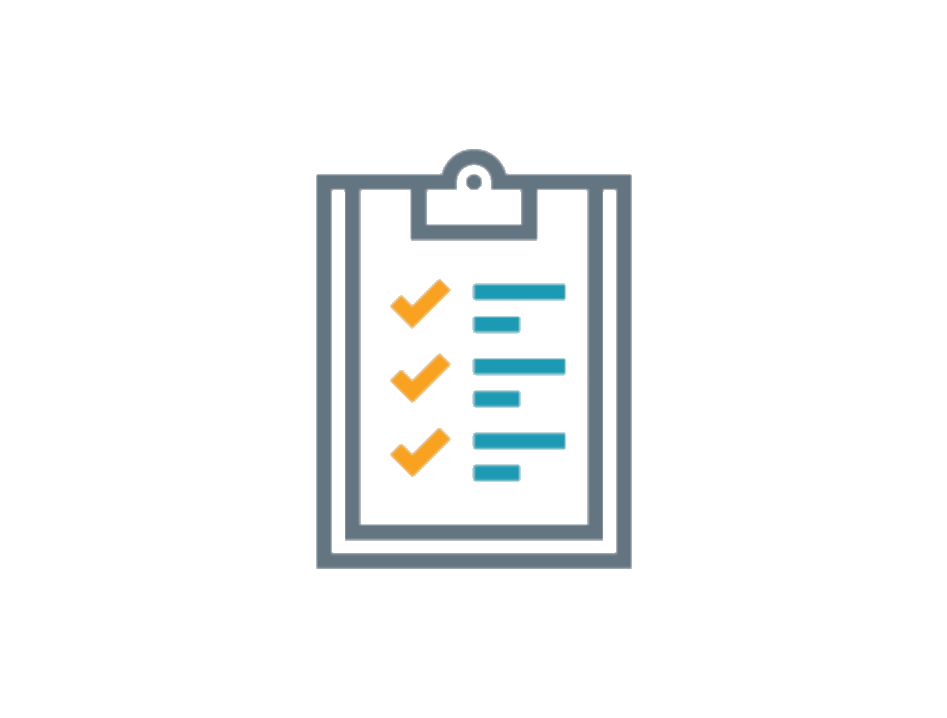 Meet the most strenuous industry compliance and regulations with ease.
The Complete BarTender Package
Seagull Scientific offers four editions of BarTender software: Starter Edition, Professional Edition, Automation Edition, and Enterprise Edition. Each BarTender edition comes with all the features included in the previous packages but with added advanced designing and printing performance to meet specific requirements.
The BarTender Starter Edition is ideal for small firms and departments that need quick and simple label generation.
The BarTender Professional Edition is designed to cater to small businesses and departments that require more comprehensive design and printing needs, such as advanced integration with databases and other existing business systems, data entry forms, RFID encoding, intelligent templates and anytime Internet printing.
The BarTender Automation Edition is intended for organisations and businesses that want to improve speed and accuracy by automating their labelling process.
The BarTender Enterprise Edition is suited for large enterprises and organisations with multiple printing locations requiring a centralised label management solution.
Equip your business with BarTender, the best barcode label printing and managing software on the market. Triton is proud to be an official reseller, offering all four editions of this amazing suite at competitive prices. Get in touch today via live chat or our contact form for more information.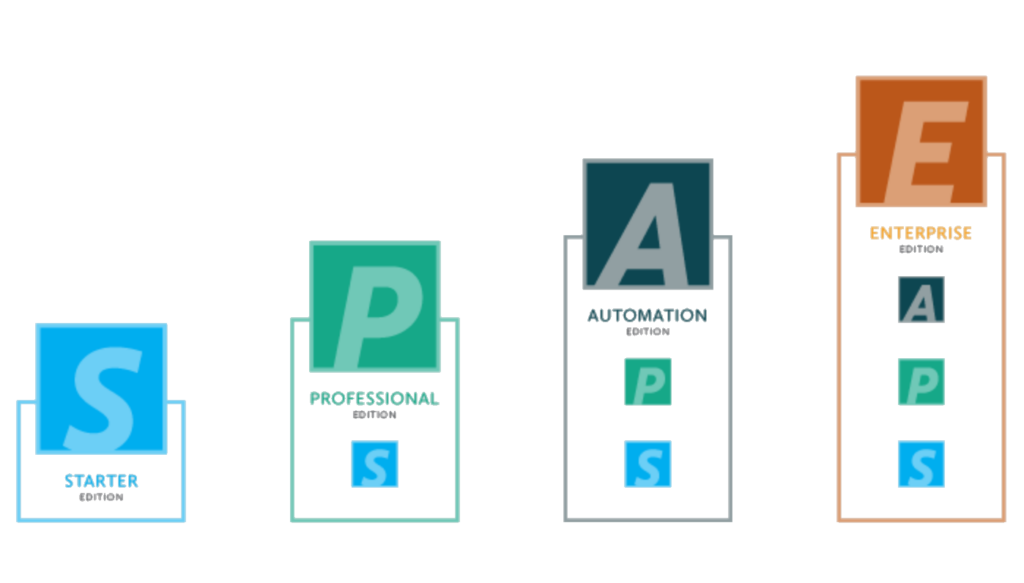 We can help you in 3 easy steps to get you up and running with BarTender Software.  Fill in the form below or CHAT LIVE with us during business hours using the widget at the bottom of your screen.
Try a Free 30 Day Trial Version
Struggling to decide if BarTender Enterprise Edition is suitable for you? Then why not try the free 30-day trial version first?
That's right! Seagull Scientific offers a free 30-day trial version of BarTender Enterprise Edition. The free BarTender Enterprise Edition provides all of the advantages and capabilities available in the paid edition.
No more time to waste! Download the free BarTender Enterprise Edition trial version from the Triton store to explore how this comprehensive enterprise-wide printing solution can improve every stage of your labelling operations.
BarTender Software Enterprise Version - Key Features
BarTender Enterprise Edition is the 4th and the most advanced edition of the BarTender Software. Apart from the features from all three editions (Starter, Professional and Automation), this edition comes with the following new features.
Unlimited Printer Licenses
The Enterprise Edition of the BarTender software allows businesses to connect the BarTender software with an infinite number of printers for labelling jobs simultaneously.
Please note that the Enterprise Edition comes with only two printer licenses by default. Therefore, if you wish to connect the software with more than two printers, you'll need to buy extra licenses as add-ons.
Supported Companion Application
BarTender Enterprise Edition comes loaded with a range of handy, helpful companion applications that provide extra functionality and assist in streamlining complex labelling operations.
These BarTender companion apps are.
Assists in setting up and managing BarTender's administration and system settings.
Helps in designing documents and barcode label templates.
Provides a centralised area for data logging and audit trails containing information such as print history, user access, and other details.
Allows users to develop and maintain their own databases without needing third-party tools like Access, Excel, or CSV files.
An intuitive interface for viewing and printing BarTender documents.
Provides dynamic web-based printing as well as workflow review/approval directly from a browser.
Aids in the integration of BarTender software with virtually any business system and to automatically launch print jobs directly from those systems.
An intuitive graphical user interface for developing and supporting custom label and document printing solutions without using computer programming languages (such as C# or VB.NET).
Logs print jobs and assist in reprinting identical replicas of previously printed barcode labels and documents that may have gone missing or been damaged.
Provides a centralised location for accessing print management tools for printers and print jobs across a corporate network.
Allows large groups of designers, administrators, and other users to collaborate and securely manage the storage and revision of labels, as well as develop workflows for template approval via role-based security.
Optional Premium Maintenance and Support
BarTender Enterprise Edition is equipped with a year of standard support and maintenance, ensuring users are always provided with technical help when needed. This plan allows users to connect to technical specialists via phone or chat during business hours, with a guaranteed 24-hour response time.
Seagull Scientific also offers an add-on option to standard maintenance and support called premium maintenance and support.
The Premium Maintenance and Support plan includes 24/7 live technical support access with two hours guaranteed response time.
Seagull Scientific's BarTender Enterprise Edition features a comprehensive .NET software development kit (SDK).
BarTender .NET SDK is an all-in-one package with a pre-written and debugged source code library that allows users to control and alter BarTender behaviours, such as loading BarTender documents and launching print jobs. Users can also develop custom scripts in either C# or VB.NET to integrate BarTender functionality into particular applications.
BarTender Enterprise Edition .NET SDK comes with various application programming interfaces (APIs) to allow users to customise BarTender functionalities to their specific needs.
These APIs are.
Print Scheduler API

Print Server API

Librarian API

System Database API

Print Engine API
Helps with the interaction between Print Scheduler Service and the BarTender automation system.
Assists with managing large, complicated print jobs by providing flexibility, scalability, and task-based management for label printing.
Used to gain access to the revision control system included with the BarTender Suite and enable the following functionalities.
Checking of BarTender documents in or out of the repository

Reverting to previous revisions of documents

Gain file information

Define workflow states
Provides access to data stored in the BarTender System Database. Also helps with.
Connecting applications to the BarTender System Database

Searching and retrieving application messages, print job information and security checks

Filter data in the BarTender System Database

Reprint documents
Helps in the management of the BarTender print engines, automates printing, and enables quick label revisions and printing in any .NET language.
BarTender Enterprise Automation Edition 2022 comes with a web-based Print Portal REST API that enables users to programmatically integrate their applications with the system database and print servers to complete many Print Portal functions.
With BarTender Print Portal REST API, users can automate the following tasks.
Perform authentication

List and enumerate root folders

List and enumerate folders and files per root folder

List and enumerate printers

Print documents
BarTender Enterprise Edition takes printing reliability to the next level with its Printer Failover feature.
The printer failover feature allows users to automatically redirect print jobs from one printer to another available printer in case the original printer experiences a failure.
BarTender Enterprise Edition is known for its centralised management capabilities that enable enterprises to manage their entire label printing and designing operations from a single location.
BarTender software includes a long list of capabilities to aid with centralised management, including.
Role-based permission management – Assign and manage user and group roles for printing and management features.

Central document storage – For tracking and managing the entire organisation's label and document templates in one location.

Template files and revision control – Manage modifications done in the template file, instantly distribute file changes to all users and recall previous label revisions.

Optimised label design workflows – Establishes design and publishing processes for management and traceability, including web-based Print Portal integration.

Define workflow team – Defines team workflows to improve team responsibility throughout the label revision and publishing process.

Workflow Designer – Provides a visual drag-and-drop workflow designer to speed up label design, review and production process.

System audit trail – Keeps track of the history of print jobs, document changes, electronic signatures and user actions.
BarTender Enterprise Edition software provides a powerful electronic signature feature designed to help businesses securely track document changes, monitor user actions and ensure compliance with industry standards.
With electronic signatures enabled, only authorised individuals with valid credentials have the power to view, edit or perform other user actions on the documents. In addition, whenever user credentials are entered to access the document, they are electronically logged with timestamps and stored in the audit trail for future reference.
Seagull Scientific BarTender Enterprise Edition takes security to the next level with its document encryption capability.
The Enterprise Edition has built-in document encryption technology, allowing users to encrypt barcodes, label templates, RFID tags and other sensitive data, making them inaccessible in other unauthorised workstations.
In other words, even if someone copies the documents from one workstation to another, they won't be able to access or open the documents without entering a valid encryption key or security key.
License Server Redundancy
BarTender Enterprise Edition ensures a smooth printing process with its reliable backup and resilient licensing system.
By activating this feature, users can continue using BarTender for their entire solution, even if their primary license server goes offline. This ensures that users don't have to interrupt the printing operations due to unexpected server downtime or other technical issues.
Seagull Scientific offers two types of license redundancy – Triad Relationship and Backup Relationship.
A Triad Relationship enables an individual license to be replicated across three separate servers.
If the primary licensing server fails, the client installs and switches to one of the mirrored licenses to continue printing. Once the primary server comes back online, the client installs revert to the primary server automatically.
A Backup Relationship makes use of a second license, separate from the main license, that is maintained on a 2nd License Server.
When users establish a Backup Relationship and the primary server fails, the client instals will automatically switch to the 2nd license and continue printing. Once the primary server comes back online, the client installs will automatically revert to the primary server.
Bartender Enterprise Edition System Requirements
BarTender software's Enterprise Edition 2022 must meet the following system requirements to function efficiently.
Operating System for 32-Bit and 64-Bit
Windows 10, Windows 8.1, Windows 8, and Windows 7 with the latest Windows updates installed

Windows Server 2019, Server 2016, Server 2012, Server 2012 R2, and Server 2008 R2 with the latest Windows Server updates installed
Hard Disk and Memory (Minimum)
For Complete BarTender Suite Utilization 32-Bit
Memory: 4 GB RAM

Hard Drive: 20 GB 
For Complete BarTender Suite Utilization 64-Bit
Memory: 8 GB RAM

Hard drive: 20 GB 
Seagull Scientific suggests installing BarTender software on an SSD (Solid State Drive), if available, for optimal performance.
Minimum – 1024 x 768

Recommended – 1920 x 1080 or better
Minimum – .NET Framework 4.7.2

Recommended – Latest Microsoft .NET Framework version.
BarTender System Database, Librarian, History Explorer, and Reprint Console require Microsoft SQL Server 2012 or above (Express or Full edition)
BarTender software bundle includes Microsoft SQL Server 2019 Express. Therefore, if SQL Server is required, the installer will automatically install it.
Active Internet Connection
Seagull Scientific strongly advises having an active Internet connection when installing BarTender software. An active Internet connection ensures that the user receives the most recent .NET framework components and the latest Windows updates.
Language Supported by BarTender Enterprise Edition
BarTender Enterprise Edition supports 21 languages, namely,
Chinese Simplified

Chinese Traditional

Czech

Danish

Dutch

English

Finnish

French

German

Italian

Japanese
Korean

Norwegian

Portuguese European

Portuguese Brazilian

Polish

Russian

Spanish

Swedish

Thai

Turkish
Bartender Enterprise License
BarTender software offers two types of licenses: Application License and Printer License.
Application licenses enable multiple users to access the BarTender program from any networked device all at the same time. However, with BarTender 2022, the application license is no longer required since all 2022 editions now support an unlimited number of users.
Printer licenses are required for each printer configured to connect with the BarTender software.
BarTender Enterprise Edition allows an unlimited number of printer licenses but only comes with two (2) printer licenses by default. Additional printer licenses must be purchased separately.