You are currently in the Australian store.  If you are located in New Zealand please select the correct store below.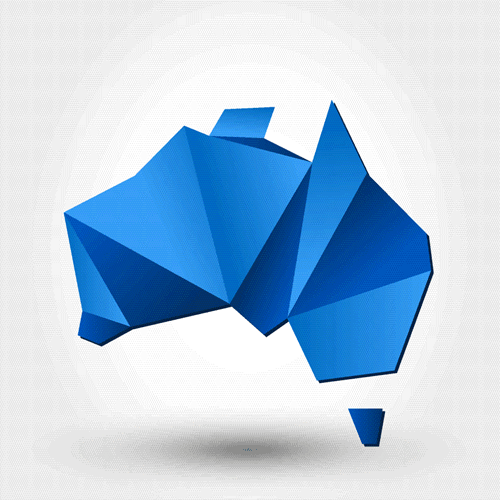 Australia
Are you looking for a reliable Direct Thermal Printer? Look no further! Our selection of Direct Thermal Printers includes a wide selection of products, helping you find the perfect printer to meet your business needs and budget. Direct Thermal Printers are ideal for on demand printing applications, giving you quick and easy access to labels and receipts without the need for expensive or specific ink and toner cartridges. They use heat-sensitive media that darkens when exposed to high temperatures generated by the printer head, eliminating the need for ink or ribbons altogether.
Our collection of Direct Thermal Printers features a variety of form factors, so you can comfortably integrate them into any space. Select from multiple sizes including desktop models designed with small offices in mind, as well as industrial-grade large format devices capable of accommodating large print volumes. Plus, we include impressive connectivity options such as USB ports for standard peripheral integration plus networked interfaces facilitating support for remote operations management and monitoring applications.
We provide unbeatable service and product support along with our comprehensive selection of high quality, low cost direct thermal printers solutions. Our team is available to answer any questions you may have so please contact us today!
What are Direct Thermal Printers?
Direct thermal printers, also known as thermal label printers or simply thermal printers, are an invaluable tool for businesses of all sizes.
Direct thermal printers were invented by Nobel Prize-winning electrical engineer Jack Kilby in 1965 to provide an alternative to liquid ink or toner printers. While the initial invention is more than five decades old, direct thermal printers have been continuously improved and remain one of the most reliable printing solutions today.
Even today, direct thermal printers operate largely on the same principles as when they were first invented. These printers use heat instead of ink or toner to create digital images on print media.
Direct thermal printers contain a thermal print head which is responsible for generating and applying heat to a chemically coated heat-sensitive paper. Heat-sensitive papers have ink embedded in them which gets activated when heat is applied. The temperature and timing of the heat are carefully calibrated to determine the pattern and darkness and then applied to the paper to create the desired image.
In recent years there has been an increase in demand for direct thermal printer solutions thanks to their reliability, versatility and affordability. Thermal printers are available in a range of sizes and configurations, making them suitable for a variety of applications.
Furthermore, advances in technology such as Bluetooth connectivity, Wi-Fi, and NFC have allowed direct thermal printers to be integrated into modern computer networks with ease giving them a competitive edge over other types of printing devices.
Types of Direct Thermal Printers
Direct thermal printers are available in several sizes and with different features to suit various applications. Some of the most common types of direct thermal printers include.
Mobile printers

Desktop printers

Industrial printers

RFID printers
Desktop Direct Thermal Printers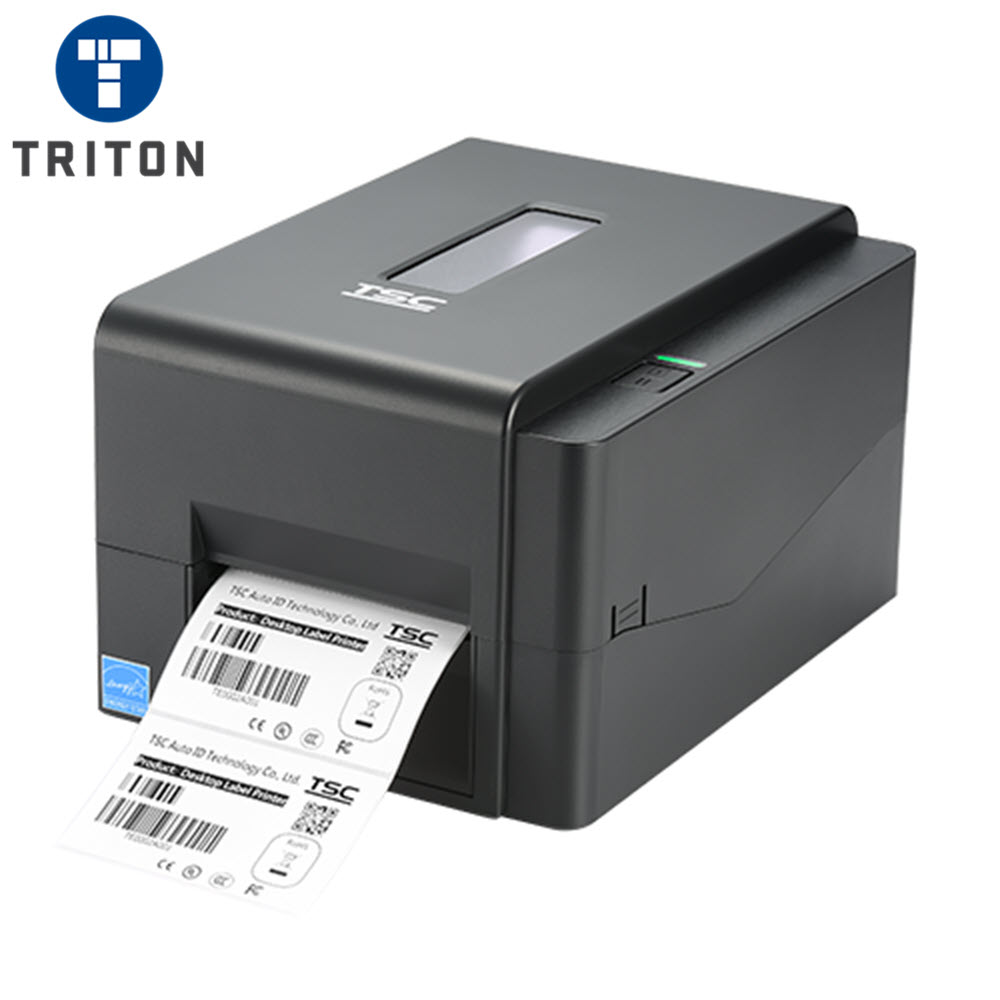 Desktop direct thermal printers are compact, cost-effective printers designed to handle low to medium-volume printing applications. These printers fit comfortably on a desk or table, making them suitable for situations where space is at a premium.
Desktop direct thermal printers have a clamshell design and are made of durable materials such as ABS plastic and metal. They come with an array of features, such as printer status indicators, operation and navigational buttons, adjustable sensors and a variety of wired and wireless communication options.
Desktop direct thermal printers have a print resolution of up to 300 DPI and printing speeds ranging from 4 to 8 inches per second (102 mm/s to 203 mm/s). These printers are capable of handling different print media of varying widths.
A desktop direct thermal printer is also relatively economical to own and operate, with prices beginning far under $1,000.
Visit our desktop label printer page to browse through our selection of desktop thermal printers. 
Industrial Direct Thermal Printers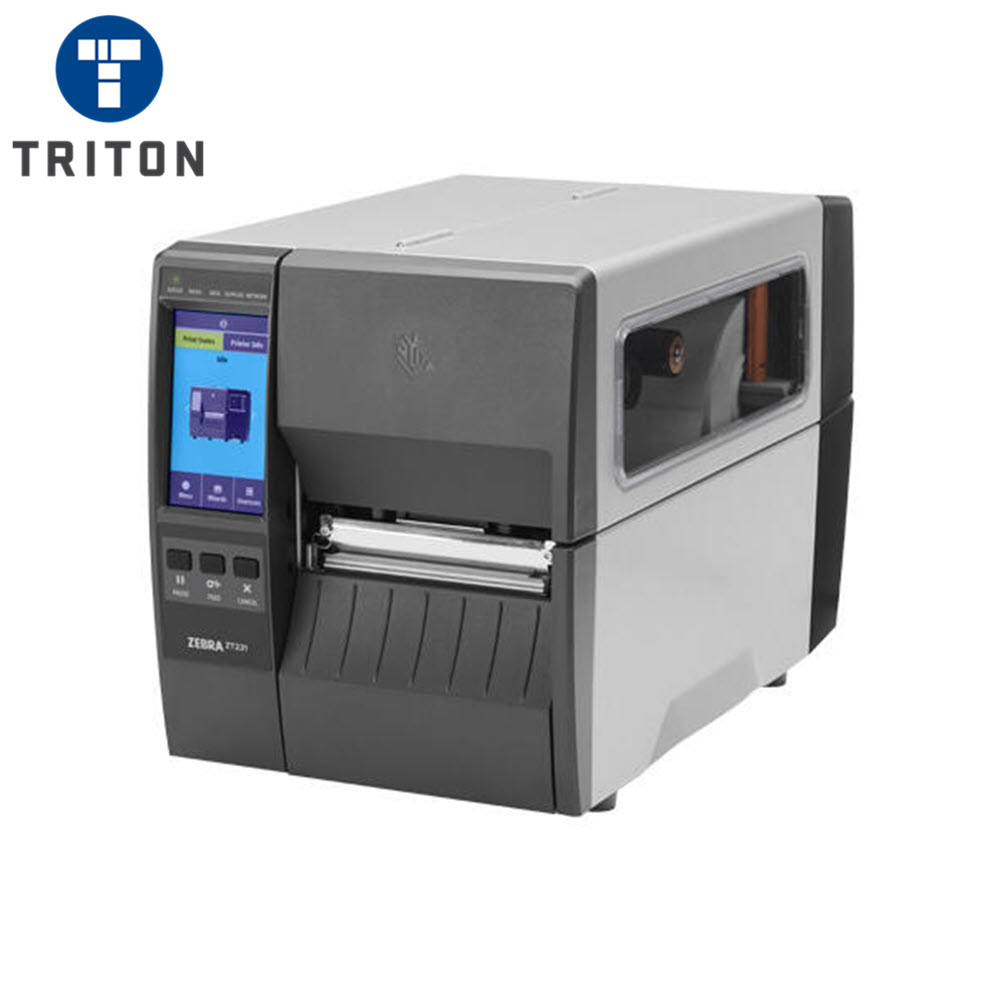 Industrial direct thermal printers are the most reliable and durable type of direct thermal label printer solutions on the market. These printers are designed to cope with heavy-duty applications and long print runs, making them suitable for the manufacturing industry, warehouse operations and more.
Industrial direct thermal printers are built with high-quality premium materials like aluminium and metal and have a rugged design to withstand the rigours of the harshest industrial environment. These printers are extremely heavy and require a large amount of space to be set up.
Industrial direct thermal printers are loaded with advanced features such as auto-calibration, adjustable sensors, coloured touch screens, printer status indicators, wide media compatibility, USB and Ethernet ports, as well as wireless connectivity options.
Industrial direct thermal printers offer printing resolutions ranging from 203 DPI to 600 DPI, with 203 DPI being the lowest and most common and 600 DPI being the highest and rare. They have fast printing speeds of up to 14 inches per second (356 mm/s).
Visit our industrial label printer page to browse through our selection of industrial thermal printers. 
Mobile Direct Thermal Printers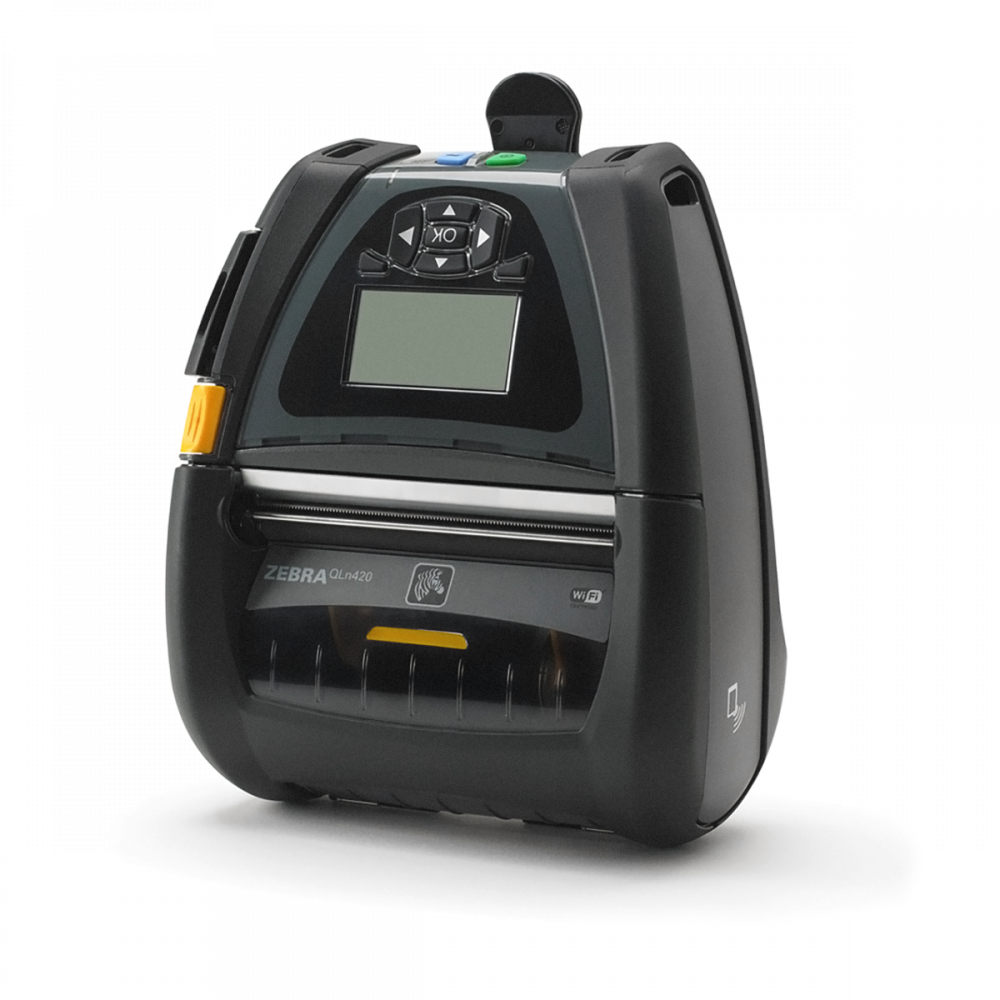 Mobile direct thermal printers are compact, handheld printing devices that are ideal for situations where portability is a must. These lightweight devices are powered by rechargeable lithium-ion batteries and generally feature operation buttons, navigation buttons and LCD screens for easy operation.
Mobile direct thermal printers come with Bluetooth connectivity as well as Wi-Fi and NFC, allowing them to be integrated into existing networks easily. These printers typically have a print resolution of 203 DPI and print speeds ranging from 2 to 5 inches per second (51 mm/s to 127 mm/s).
RFID Direct Thermal Printers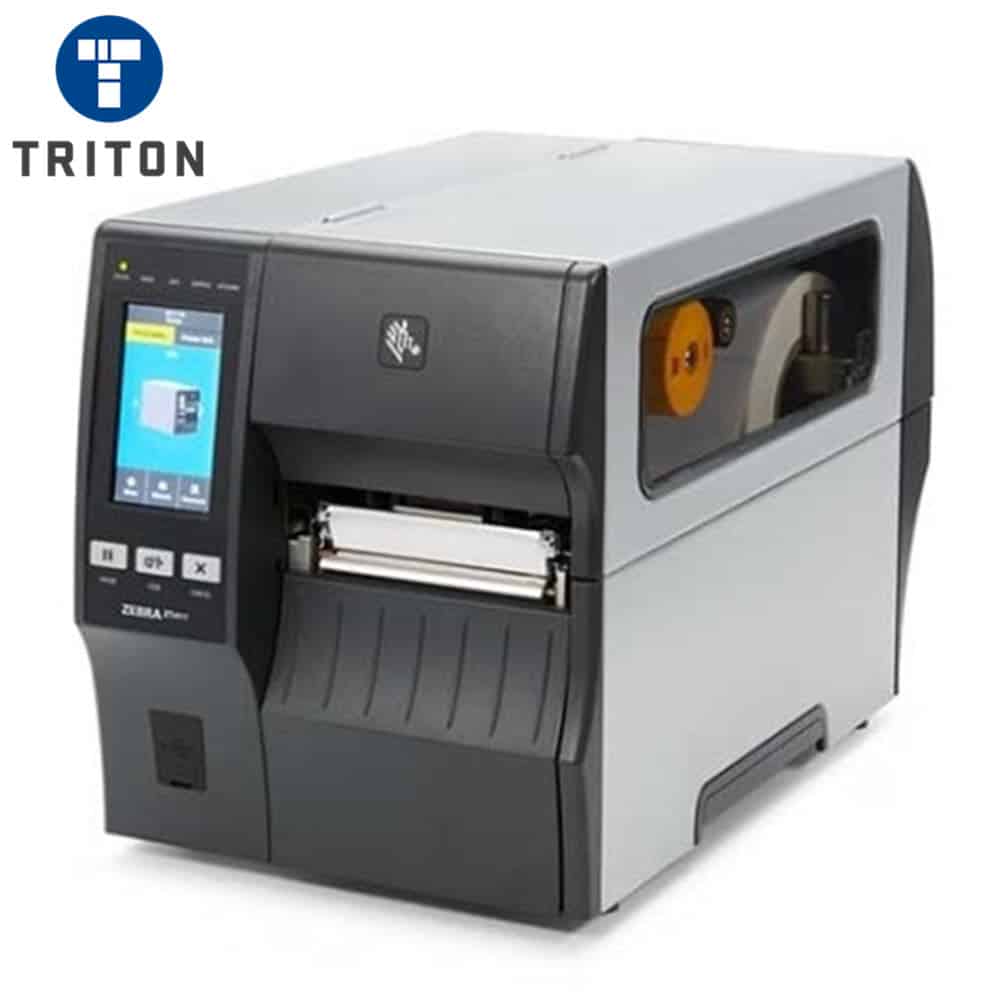 RFID printers are devices that use direct thermal print technology to print and encode information on RFID inlays or labels simultaneously. They are available in various form factors such as mobile, desktop and industrial printers, and they share the same features as their non-RFID variants.
Components and Requirements of Direct Thermal Label Printers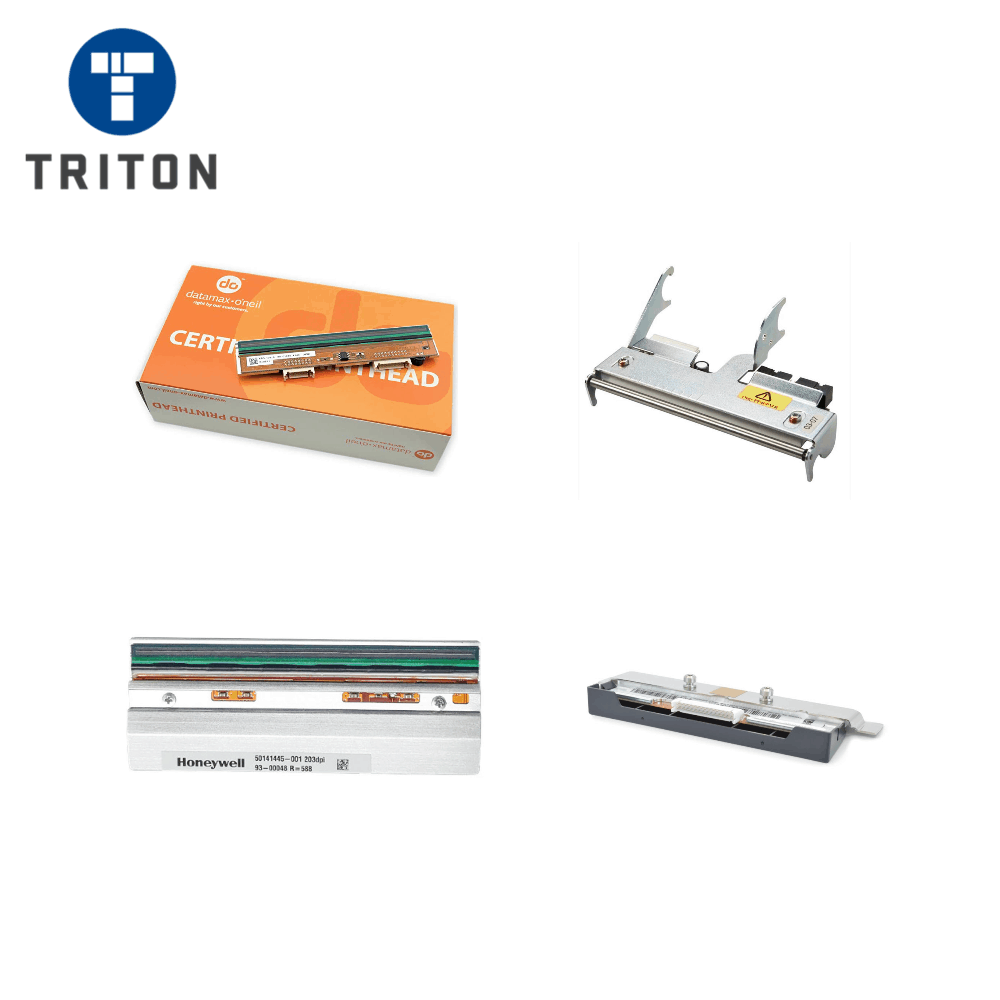 A thermal printhead is a printer component responsible for generating the required heat and transferring it to the heat-sensitive material. Thermal print heads contain an array of energising resistors (usually pins) that are mounted on a substrate and arranged in a matrix form.
Thermal printheads are an essential component of direct thermal label printers, and taking great care of the thermal printhead is key for optimal performance and longevity. Triton has you covered with a handy printhead care guide to help maintain the life of your thermal printer's printhead.
Replace your thermal printer heads with ease! Triton offers a range of OEM and third-party compatible printheads from top brands like Zebra, Datamax, Intermec, Honeywell, Sato, and Bizebra – all at competitive prices. Stop worrying about replacing those expensive parts; trust Triton for seamless replacements today!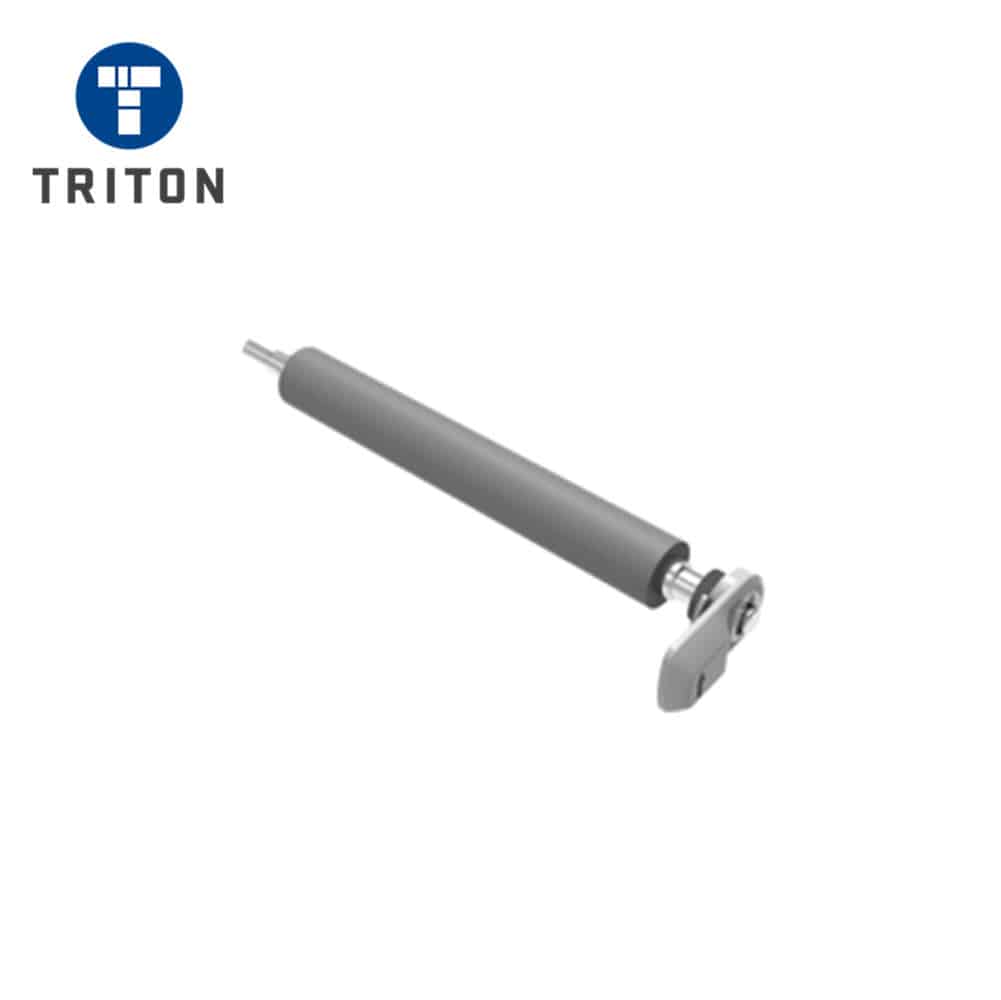 A platen roller is a cylindrical-shaped component that imparts an appropriate amount of pressure to feed the print media (e.g., paper, labels, etc.) into the direct thermal printer.
Platen rollers ensure that the print media is well-aligned and maintained when fed through the printer. They also help to prevent print media from slipping, shifting or curling during the label printing process, which can cause smudging or blurred prints.
Platen rollers get dirty quickly and will need to be cleaned on a regular basis. Our thermal printer maintenance and care guide will show you how to clean and maintain the platen rollers on a thermal printer.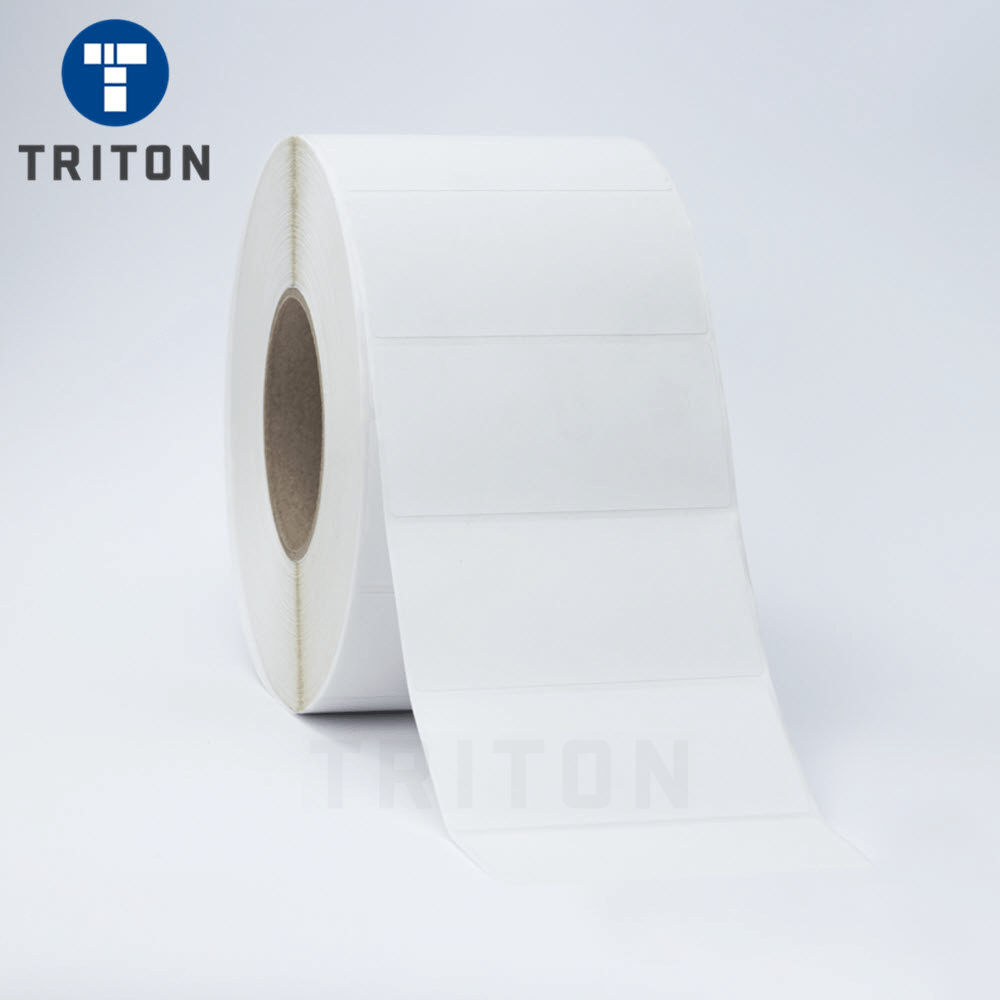 Printer consumables are materials and supplies that are used by thermal printers during the printing process. These products are purchased and replaced recurrently, as they are used up during the course of printing.
Direct thermal printers only require thermal labels as their consumables.
Thermal labels make direct contact with the thermal printhead. Therefore, it's crucial to make sure that the labels used for thermal printing are of the highest quality possible because subpar labels will result cause irreparable damage to printheads.
Triton is the ultimate one-stop shop for all your direct thermal printing consumables needs. We at Triton understand the importance of quality labels and only supply the best printer consumables. We are confident that our printer consumables won't cause any damage to your printheads, produce clear and sharp prints, and stay affixed to surfaces for longer periods of time.
We stock premium quality thermal labels, thermal carton labels, thermal carcase tags, and food-compliant thermal inserts of a variety of sizes to suit any direct thermal printing job. Shop our wide range of products today and ensure you're stocked on all high-quality printing supplies.
Printing Management Software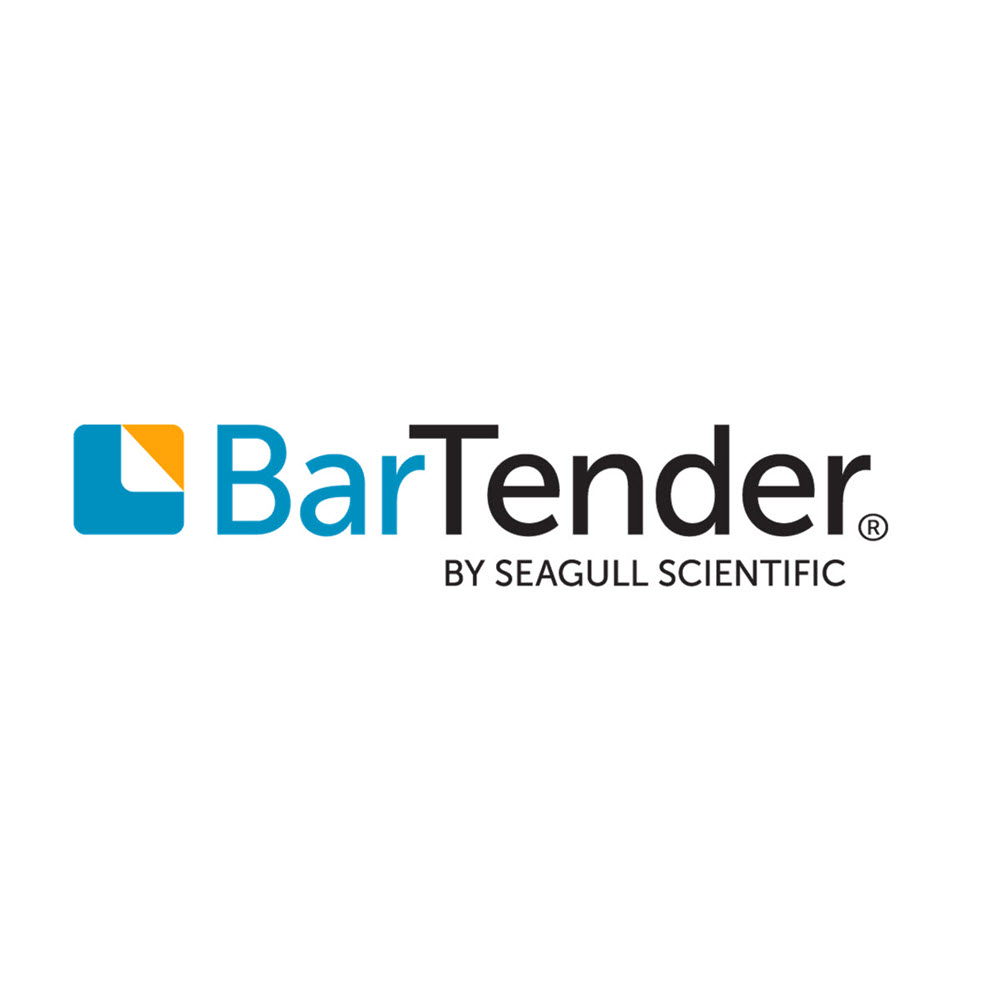 Printer management software is a tool that coordinates all processes that take place between a printer and the host device. These programs assist in setting up the printer, managing print jobs, monitoring printer status, changing printer settings, troubleshooting errors, and managing a fleet of printers, all from a single interface.
Printer management software is not an essential component for direct thermal printing, but it is an invaluable tool when it comes to controlling and managing direct thermal printers. Additionally, some printer management software comes with additional features that help you with barcode label designing and automating the entire label print process.
One such label designing and printing software is Seagull Scientific's BarTender software. 
Triton is proud to be an authorised reseller of Seagull Scientific BarTender Software. We offer four on premise editions, namely Starter Edition, Professional Edition, Automation Edition and Enterprise Edition, and the cloud edition BarTender Cloud, at affordable prices.
To learn more about this fantastic label printing and designing software, please visit our understanding BarTender guide or contact us via the live chat widget or fill out a form here.
When Should I Use Direct Thermal Printers?
The usage of direct thermal printers will depend on two main factors.
The preferred lifespan of the labels

Type of environment in which the labels will get exposed
Labels printed by a direct thermal printer don't stand the test of time. They gradually start fading away after a few months and become completely illegible. Moreover, environmental factors such as direct sunlight, water and chemicals accelerate the fading process, causing labels to deteriorate faster.
Therefore, the use of a direct thermal printer is best suited for short-term labelling applications. If you require labels to last long and withstand harsh environmental conditions, opting for thermal transfer printing is highly recommended.
Triton provides a diverse range of best-in-class, high-quality thermal transfer printers to suit your printing needs. Shop now and get the best value for your money!
Common Applications of Direct Thermal Printers
Direct thermal paper labels were once restricted to certain food items, such as meats and dairy products. However, technological improvements and innovative design developments have now expanded their usage on various products on the market.
Today, direct thermal printers are widely used to print.
Barcode labels

Product labels

Shipping labels

Packaging labels

Address labels

Receipts

Name tags

Patient and specimen identification tags

Coupons

Event tickets

GHS compliant labels

Pharmacy labels

Food labelling
Top Direct Thermal Printer Brands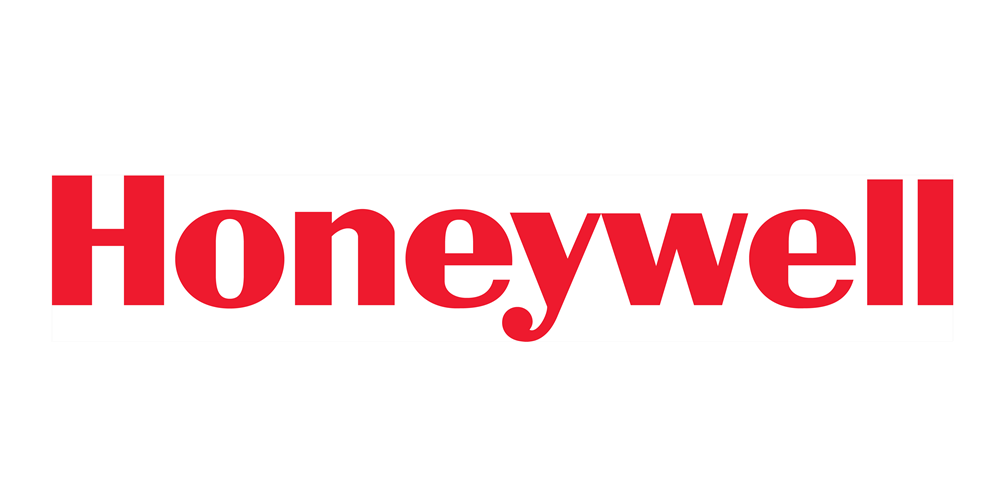 Honeywell International Inc. is a globally recognised leader in providing industrial solutions and devices for mission-critical applications. It is a publicly listed multinational conglomerate corporation headquartered in the United States.
In 2012, Honeywell International Inc. acquired Intermec, one of the top manufacturers and suppliers of automatic identification and data capture equipment. 
Honeywell has built on Intermec's reputation of producing and supplying dependable, high-performance devices. Today, its thermal printers are known for their rugged construction, dependability, and performance, making them ideal for mission-critical applications.
Visit Triton's Honeywell homepage to browse through our selection of Honeywell direct thermal printers.
Honeywell has recently completed its acquisition of Datamax-O'Neil, a renowned manufacturer of thermal printers. You can view our selection of Datamax-O'Neil direct thermal printers here.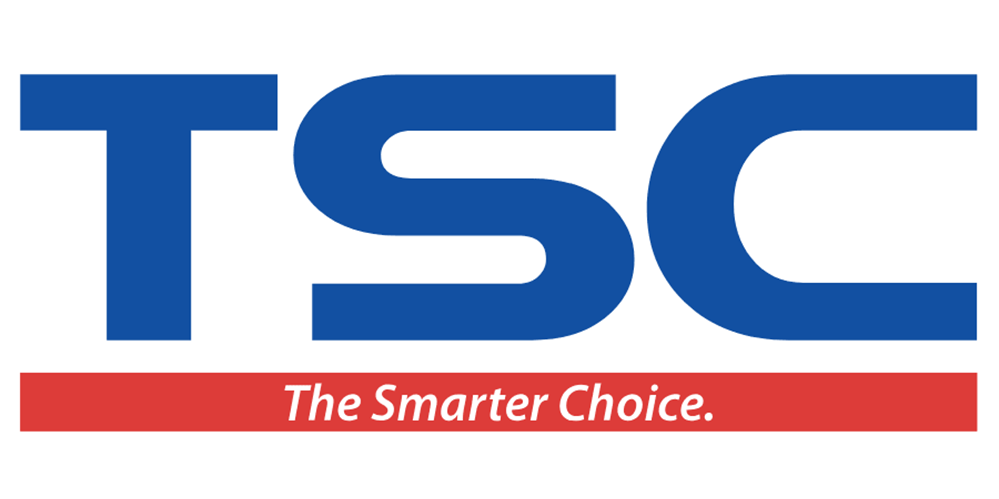 TSC, often known as TSC Printronix Auto ID, is a Taiwanese printer manufacturer. With over three decades of experience in the label printing industry, the corporation has established itself as a provider of reliable and cost-effective label printing solutions.
TSC Printronix Auto ID has an impressive product category that features mobile printers, desktop printers, industrial printers, enterprise printers, RFID printers, barcode inspection printers, print engines & modules, and colour label printers – offering something to suit every requirement.
Visit Triton's TSC homepage to view our TSC direct thermal printer collection.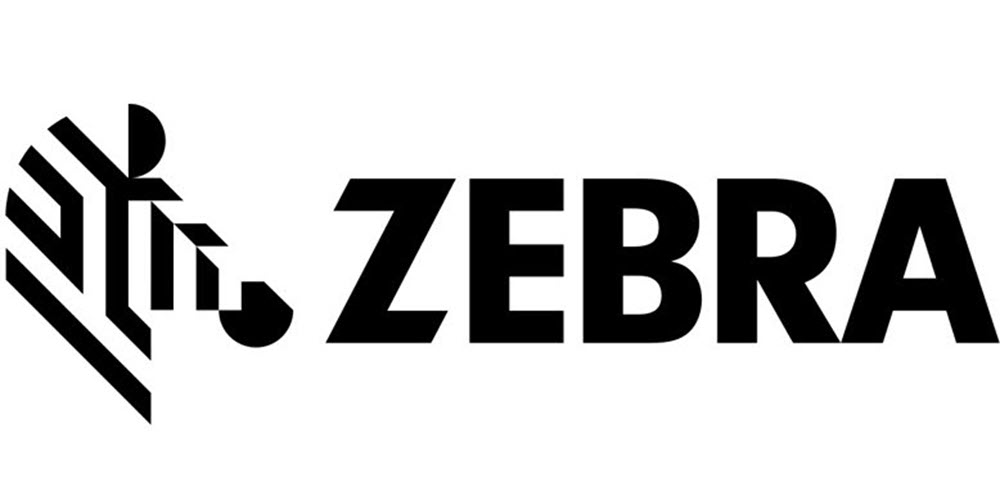 Zebra Technologies Corporation is an American publicly listed technology company headquartered in Lincolnshire, Illinois.
With over 50 years of label printing industry experience, Zebra Technologies Corporation is a leader in delivering world-class thermal printer solutions. From modern desktop models to powerful industrial printers, their products are renowned globally for combining cutting-edge technology with exceptional performance.
Visit Triton's Zebra homepage to browse through our selection of Zebra direct thermal printers.