Introducing BarTender Starter Edition, the perfect labelling solution for small businesses and departments.
BarTender Started Edition is the most basic version of BarTender, the world's most trusted labelling software. It is the perfect entry point for those looking to get started with label designing and printing.
Seagull Scientific's BarTender Starter Edition comes with intuitive tools and an extensive library of industry-standard templates and components that help design professional-looking labels. BarTender's intuitive design tools and user-friendly, drag-and-drop interface make designing labels, barcodes, and tags easier and faster than ever.
The Starter Edition provides features such as straight forward integration with Excel or CSV files and serialisation, which many competitors do not. With new features like a colour picker and digital die-cutting support, BarTender 2022 Starter Edition is a must-have upgrade for small enterprises and businesses looking to take their labelling and marketing processes to the next level.
At Triton, we are proud to offer BarTender Starter Edition to help you get started with your labelling solutions. Get in touch with us via the live chat widget below or by filling out the contact form, and we will be glad to answer any technical questions and price inquiries that you may have.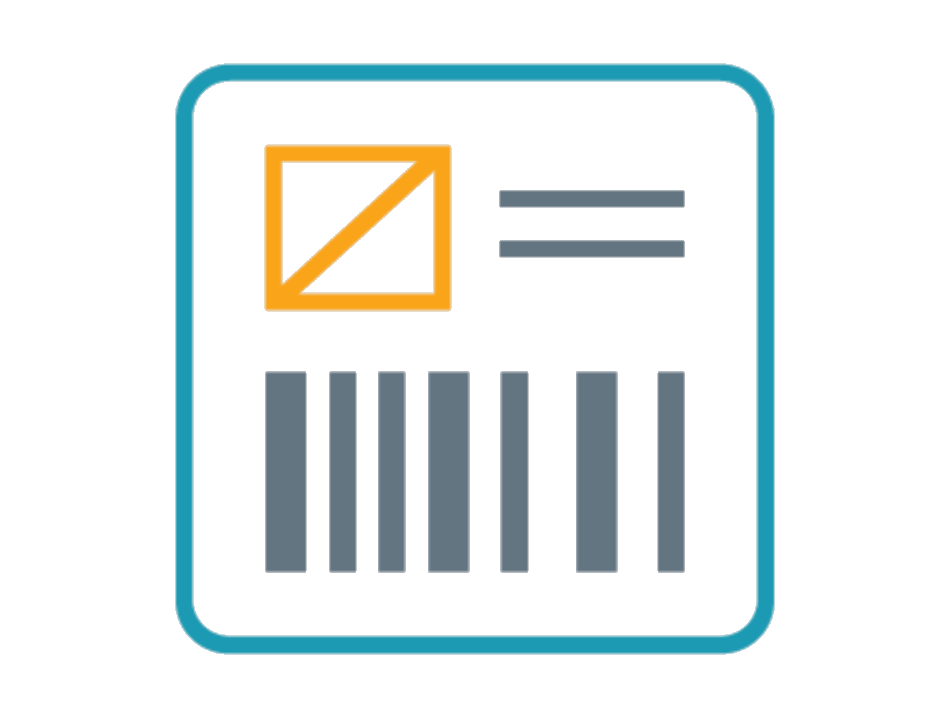 Get professional-grade labels in no time.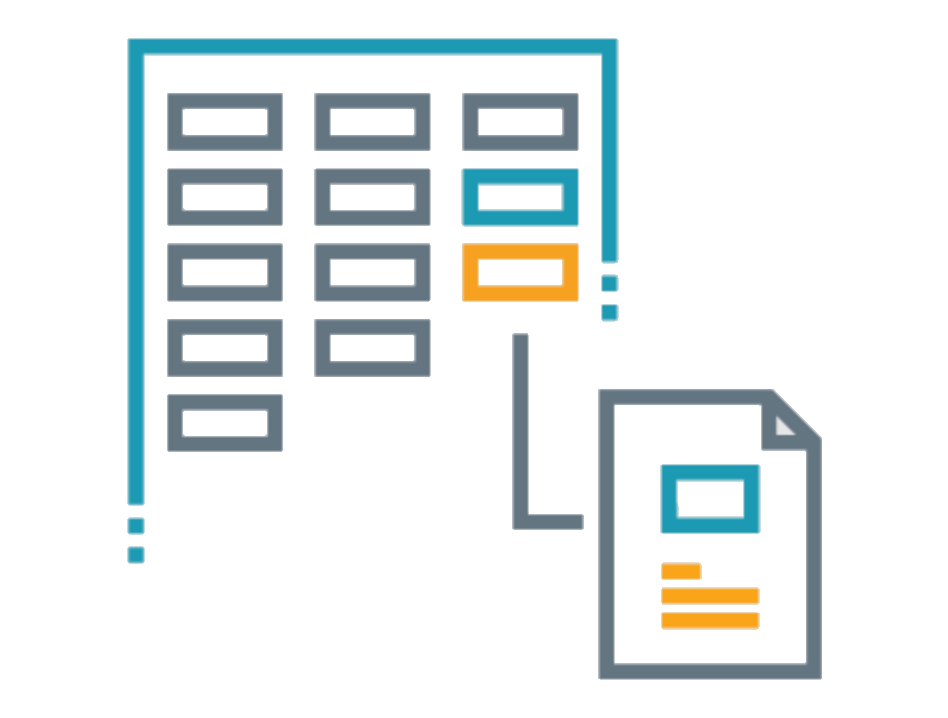 Integrate to Excel or CSV files in order to use variable data.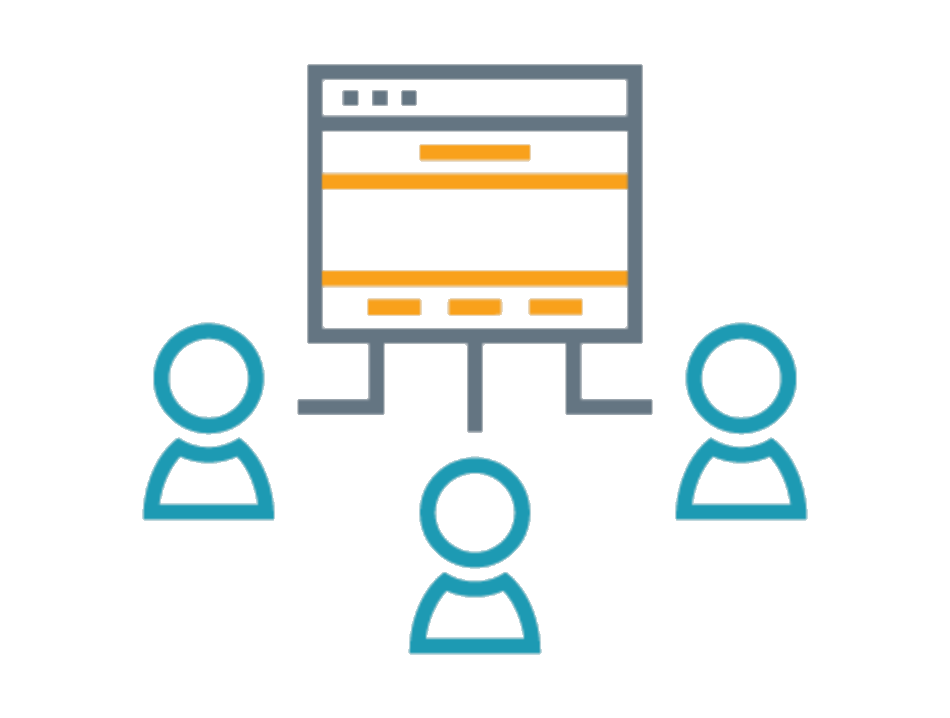 Starter is a networked solution that makes it simple for multiple users to control templates and print.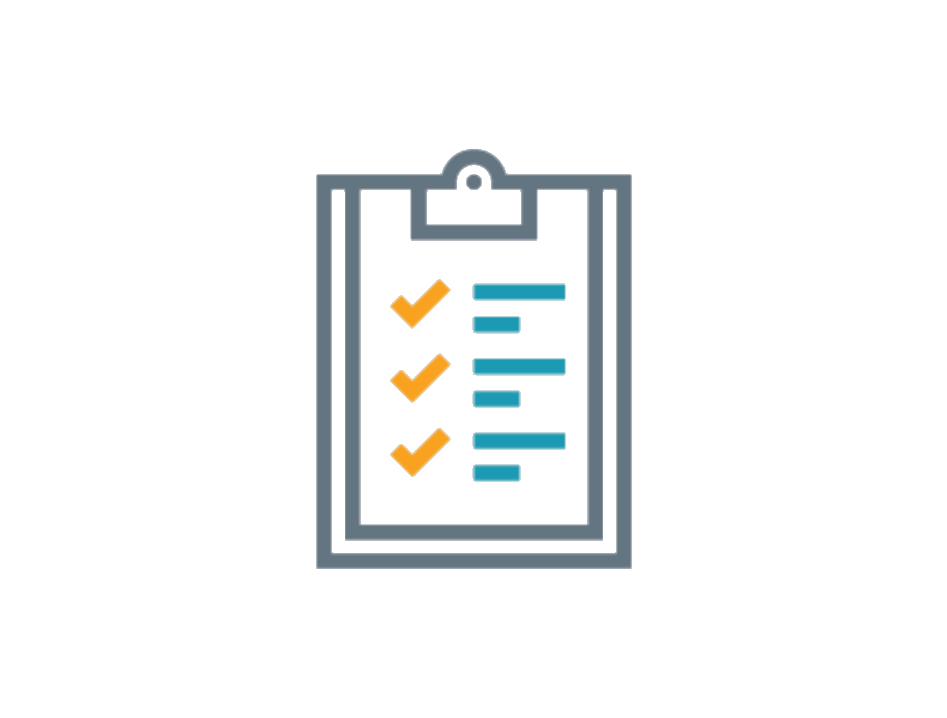 Eliminate process errors and inefficiency
Upgrade Starter Edition Anytime
BarTender Starter Edition is a great way to get introduced to the software and its features, but as your business grows and evolves, the need for more features and functionality will arise.
Luckily, Starter Edition is upgradeable anytime you want. You can easily upgrade to Professional Edition, Automation Edition, or Enterprise Edition just with a few clicks.
Triton store offers all the editions of BarTender software at the most competitive prices. Contact us today and get your BarTender software upgrade with ease.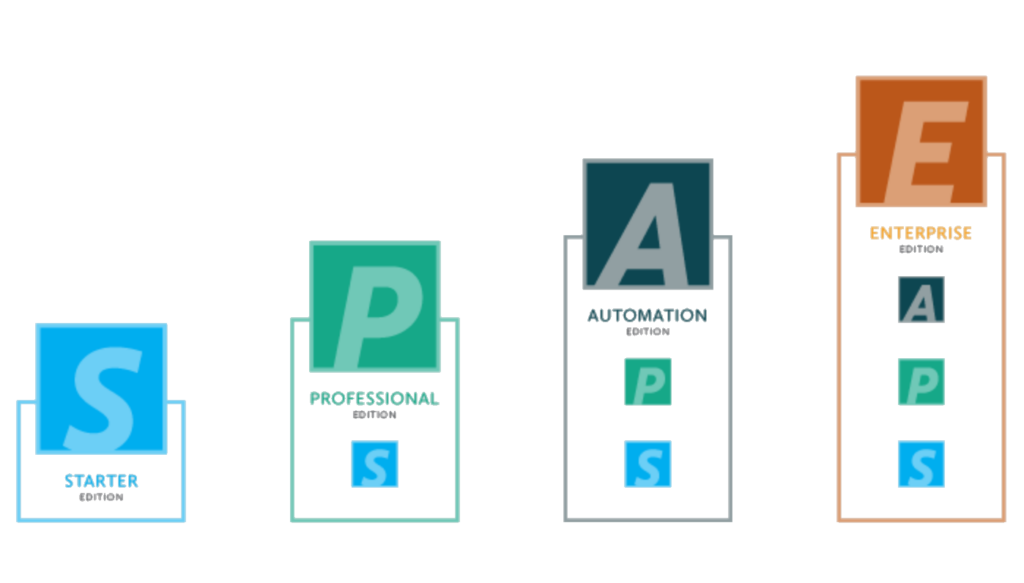 We can help you in 3 easy steps to get you up and running with BarTender Software.  Fill in the form below or CHAT LIVE with us during business hours using the widget at the bottom of your screen.
Try a Free 30 Day Trial Version
Trying to figure out if BarTender Starter Edition is the right one for you? Then why not try the free 30-day trial version first?
That's right! Seagull Scientific offers a free 30-day trial version of BarTender Starter Edition. The free BarTender Starter Edition comes with all the features and benefits that are available in the licensed versions.
So, what are you waiting for? Download the free 30-day trial version from the Triton store and experience the difference BarTender makes in your label designing and printing processes!
BarTender Software Starter Version - Key Features
Despite being the most basic version of the BarTender printer software, the Starter Edition offers a great range of features that helps business to get started with labelling solutions. 
Some of the key features of BarTender software Starter Edition are listed below.
Easy-to-Use Label Design Tools
BarTender software comes with an intuitive, drag-and-drop workflow that makes label designing a breeze, even for beginners.
The software includes over 160 predefined label templates, sample compliance label designs, predefined label sizes for 20+ suppliers, 50+ drawing shapes that can be enlarged, reshaped, and coloured in virtually any way possible, 100 line style combinations, support for OpenType, TrueType, Symbol Font characters, and MS Word-like capabilities for creating and formatting text, making barcode label designing faster and easier than ever.
BarTender software has a 100% What You See Is What You Get (WYSIWYG) interface, meaning that whatever is seen on the designing interface will be exactly replicated when printed, eliminating any guesswork and saving time and resources.
Unmatched Barcode Support
BarTender Starter Edition makes it a cinch to generate, manage and print barcodes for all labelling needs. From simple linear design to intricate two-dimensional barcode symbols, this powerful software can do it all.
BarTender Starter Edition has over 400 preformatted, ready-to-use barcode components drawn from 105 1D and 2D barcode symbologies.
Here is a complete list of the barcode symbologies supported by BarTender.
Anker Plessey

Australia Post

Aztec Code

Aztec Rune

BC412

Canadian Customs

CEPNet (Brasil)

Channel Code

Circular Code 39

Circular Code 93

Circular Code 128

Circular Interleaved 2 of 5

Codabar

CodaBlock F

Code 11

Code 16K

Code 39 (Full ASCII)

Code 39 (Regular)

Code 49

Code 93

Code 93i

Compact PDF417

Composite

Data Matrix

Datalogic 2 of 5

Deutsche Post Identcode

Deutsche Post Leticode

DotCode

DUN-14

EAN-8

EAN-13

Grid Matrix

GS1-128

GS1 Composite

GS1 DataMatrix

GS1 QR Code

Han Xin Code

IATA 2 of 5

Industrial 2 of 5

Interleaved 2 of 5

iQR Code

ISBN-13

ISS Code 128

ITF-14
JAN-8

JAN-13

Japanese Post

KIX Code

Korea Post

Matrix 2 of 5

Maxicode

Micro QR Code

MicroPDF417

MSI Plessey

NEC 2 of 5

NW-7

OPC

PDF417

PD417 Truncated

PosiCode A

PosiCode B

PosiCode Limited A

PosiCode Limited B

PPN

QR Code

Royal Mail 4 State Mailmark Type C

Royal Mail 4 State Mailmark Type L

Royal Mail CMDM Mailmark

Royal Mail Customer Bar Code

RSS

Singapore Post

Standard 2 of 5

Telepen

TLC39

TLC39 MicroPDF417

Trioptic

UCC/EAN-128

UK Plessey

UPC-A

UPC-E

UPS Tracking

USPS Intelligent Mail

USPS Planet

USPS Postnet
BarTender Starter Edition makes it easy for organisations to share their label design and printing needs with multiple users. The software comes with unlimited user licensing, allowing multiple computers to access the software at once.
Supports 3 Printer License
The Starter Edition of the BarTender software comes with a maximum of 3 printer licenses, allowing organisations to connect and use up to three printers at once.
Various Companion Application
BarTender software provides a range of companion applications that helps in better management of barcode labels, data, and printing processes.
BarTender Starter Version supports the following BarTender companion applications.
Helps in managing and configuring BarTender administration and system settings.
Helps in creating labels and document templates.
A centralised location for data logging and audit trails which includes data like print history, user access, and more.
Please note that the Starter Edition logs up to seven days of data and stores it in a local database only.
One-Year Standard Maintenance and Support
BarTender software Starter Edition comes with one year of standard support and maintenance. The standard maintenance and support package provides users with live technical support via phone and chat during business hours, with a guaranteed 24-hour response time.
BarTender's Starter Edition is the way to go for those who want a great deal of control over their data management. With its revolutionary Data Suppression feature, users can set certain rules and conditions under which the content of the data source will be ignored or suppressed during label printing.
BarTender Starter version supports dynamic data, allowing users to quickly update and print high-quality labels with the latest information quickly and accurately. The software can.
Dynamically source dates and times from clock-enabled printers or the Windows operating system.

Follow data validation rules and conditions to correct data or issue warnings automatically.

Combine information from multiple data sources and create texts and barcode objects using them.

Combine similar label designs into one dynamic intelligent template
Basic Database Connectivity
BarTender Starter Edition can integrate with various databases like Excel and RFC 4180 standard CSV files. With this feature, users can pull data from their preferred databases directly into their label designs without manually entering the information.
Supports Simple Serialisation
BarTender Starter Edition comes with the ability of Serialization, a handy tool that instantly assigns a unique identification code (typically called serial number) to each item in a given string of data series.
The Starter Edition supports basic serialisation, meaning it can automatically increase (increment) or decrease (decrement) the data source value by one whenever a barcode label or document is printed.  
BarTender takes care of all the techy bits to ensure the printing process runs smoothly and efficiently. The software works with printer-based features such as a real-time clock, static data, graphic caching, memory management, and print speeds to create a streamlined workflow that saves both time and money.
Printer Configuration and Diagnostics
BarTender software has a built-in printer configuration and diagnostic utility that helps users quickly troubleshoot their printers and configure them to achieve optimal performance. Users can also perform printer management functions like installing drivers and firmware updates, setting or resetting printer settings, and more.
BarTender makes it super easy for users to save and export their creations in a range of formats, including.
.bmp

.cin

.clp

.cmp

.cut

.ecw

.emf

.eps

.exf

.flc

.fpx

.gif

.iff

.img

.jpg

.msp

.pbm

.pcx

.pdf
.pgm

.png

.ppm

.psd

.psp

.ras

.sct

.sff

.sgi

.tga

.tif

.wfx

.wmf

.wpg

.xbm

.xwd
Easy Print Status Monitoring
BarTender software Starter Edition has an advanced monitoring system that helps users keep track of their printers, print jobs, and error conditions easily and efficiently.
If the software detects a print error, it generates a notification and sends it straight to Windows, ensuring that the users are always aware of the issues and, therefore, can take corrective action before it is too late.
BarTender's Starter Edition is equipped with an intelligent feature that automatically sends an email alert to notify IT managers and other operational team members whenever a critical labelling problem occurs. Such auto-alerts help organisations to respond quickly and effectively to any labelling challenges that may arise.
Bartender Starter Edition System Requirements
In order to run BarTender Starter Edition, the following system requirements must be met.
Operating System for 32-Bit and 64-Bit
Windows 10, Windows 8.1, Windows 8, and Windows 7 with the latest Windows updates installed

Windows Server 2019, Server 2016, Server 2012, Server 2012 R2, and Server 2008 R2 with the latest Windows Server updates installed
Hard Disk and Memory (Minimum)
For Complete BarTender Suite Utilization 32-Bit
Memory: 4 GB RAM

Hard Drive: 20 GB 
For Complete BarTender Suite Utilization 64-Bit
Memory: 8 GB RAM

Hard drive: 20 GB 
Seagull Scientific recommends installing BarTender software on an SSD (Solid State Drive), if available, for improved performance.
Minimum – 1024 x 768

Recommended – 1920 x 1080 or better
Minimum – .NET Framework 4.7.2

Recommended – Latest Microsoft .NET Framework version.
BarTender System Database, Librarian, History Explorer, and Reprint Console require Microsoft SQL Server 2012 or above (Express or Full edition)
Microsoft SQL Server 2019 Express is a part of the BarTender software suite. As a result, the installer will automatically install SQL Server if it is not already installed.
Active Internet Connection
When installing BarTender software, Seagull Scientific strongly advises having an active Internet connection. This is because the BarTender installer automatically downloads and installs the required .NET Framework components or upgrades the existing .NET framework as needed. The BarTender installer also checks for Windows updates and, if available, downloads and installs the updates.
Language Supported by BarTender Starter Edition
BarTender Starter Edition supports the following 21 languages.
Chinese Simplified

Chinese Traditional

Czech

Danish

Dutch

English

Finnish

French

German

Italian

Japanese
Korean

Norwegian

Portuguese European

Portuguese Brazilian

Polish

Russian

Spanish

Swedish

Thai

Turkish
BarTender Starter Version Licensing
BarTender software is licensed in two ways – Application License and Printer License.
Application Licenses allow multiple users to use the BarTender software from any networked device simultaneously. However, as with BarTender 2022, the application license is no longer required since all 2022 editions now support unlimited users.
Printer Licenses are required for each printer set up to operate with BarTender software. BarTender Starter Edition supports a maximum of three (3) printer licenses, meaning you can use BarTender Starter on up to three different printers.