You are currently in the Australian store.  If you are located in New Zealand please select the correct store below.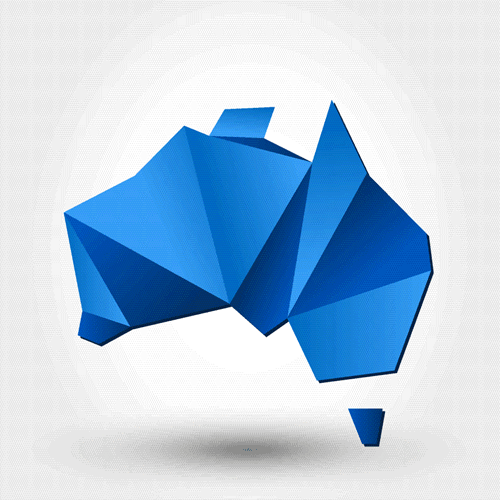 Australia
Industrial Label Printers
Industrial label printers are an invaluable asset for industrial organizations looking to streamline their printing processes. Not only do these printers provide fast and efficient printing solutions, but they also offer increased productivity, reduced downtime, and improved label accuracy.
Industrial label printers are designed to accommodate high-volume printing needs, with advanced features and capabilities that other types cannot provide. Whether you're looking to print a few labels at once or hundreds of labels with multiple variations, industrial label printers are sure to meet your needs.
Triton is proud to be your one-stop shop for all of your industrial label printing needs. Our industrial thermal label printer range provides fast and accurate outputs that keep up with all the demands of your industrial settings while keeping costs low.
Make the best choice for your industrial printing needs with Triton. Our exceptional performance, seamless operation, quality products, and after-sales services combine to provide a great value that you won't regret.
What to Look for When Buying an Industrial Label Printer?
Buying an industrial label printer requires careful consideration of several factors. Here are some things to consider when choosing an industrial label printer for your business.
Industrial environments are harsh and require equipment that can withstand the daily wear and tear of heavy-duty operations and misusage.
Therefore, look for an industrial label printer made with robust materials like metal or aluminium and has a strong frame with reliable internal components.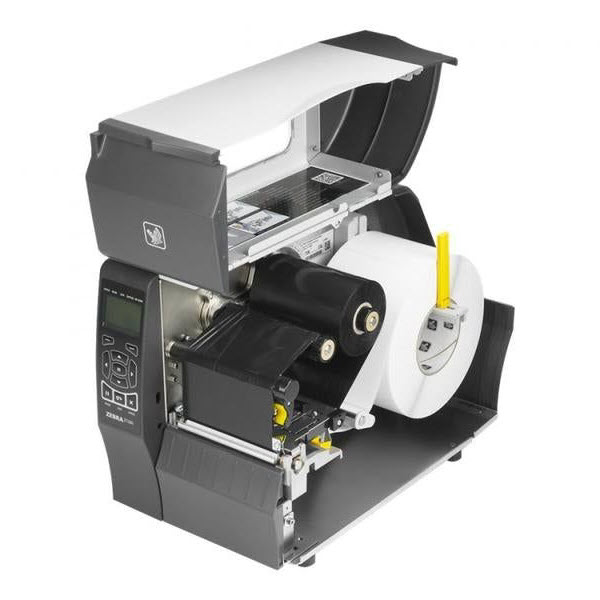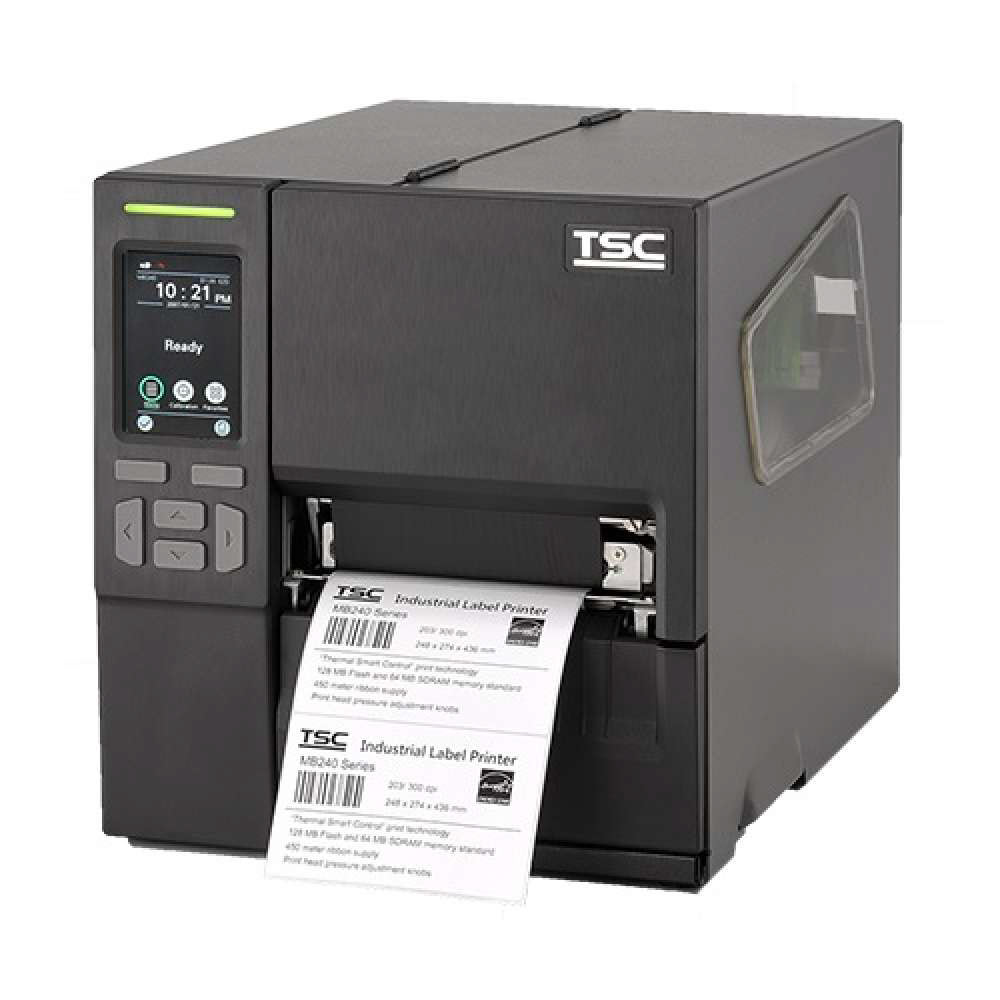 Industrial label printers are capable of handling different label formats and sizes. Make sure to assess the type of labels you need to print, the size of those labels, and their format before selecting an industrial label printer.
Print resolution is the measure of how sharp and clear printed images appear. It is determined by measuring the maximum number of ink droplets deposited in one square inch of the final printed image.
Print resolution is expressed as dots per inch (DPI). The higher the DPI, the sharper and more detailed the printed images will be.
Industrial label printers have printing resolutions ranging between 203 DPI to 600 DPI, with 203 DPI being the lowest and most common and 600 DPI being the highest and uncommon.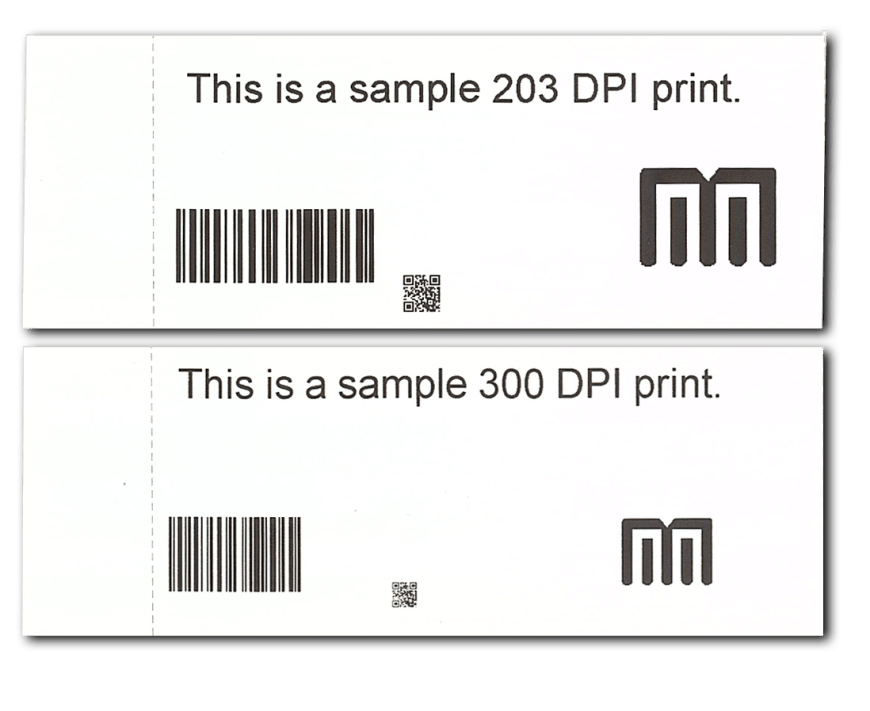 Print speed refers to the maximum distance a thermal printhead can cover in a specific time (usually 1 second). It is expressed in inches per second (IPS) or millimetres per second (mm/s). The more distance a thermal printhead covers in a given time, the faster it prints.
Printing speed directly impacts the productivity and efficiency of a printing job. Therefore, choose an industrial label printer with a high enough printing speed to meet your organization's needs.
System Compatibility and Connectivity Ports
In today's digital technology world, connecting industrial label printers with other devices is essential for seamless operation and efficient data management.
Take a look at the supported operating systems, numerous connectivity options (both wired and wireless), and interface options available on an industrial label printer before making a purchase.
Supported Options and Accessories
Option and accessories are additional printer components that can be added to a printer on demand to enhance its capabilities. Peelers, label cutters, media spindles, rewinders, and keyboard display units are common examples of printer options and accessories.
Before buying a thermal printer, evaluate the options and accessories required for your printing operations and verify if the chosen printer supports them.
Triton provides a complete range of printer accessories and spares to meet your printing needs. Whether you need a label cutter, rewinder, or additional cables, we have it all in stock and ready to ship within days.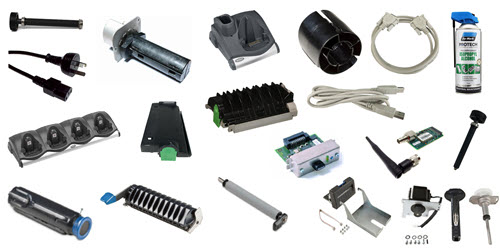 Thermal printing operations are complex and can be time-consuming. Therefore, select an industrial label printer that is easy to install, operate and troubleshoot.
Look for a printer that has a user-friendly software interface, intuitive display, operational buttons, well-laid-out menus, on-screen help messages, and explicit instruction manuals.
When selecting an industrial label printer, look for features such as automatic calibration, adjustable media sensors, in-built processor and memory, print pause and resume features, media ending sensors, and built-in diagnostics.
These additional features are not necessary, but they help to streamline printing operations, minimize manual errors and reduce downtime, saving you time and money in the long run.
Just like any other purchase, the cost of an industrial label printer should be considered when choosing one. Industrial printers vary significantly in price depending on their features and capabilities.
The best way to ensure you receive the best value for your money is to carefully evaluate your needs, determine the features that are non-negotiable for you, and then compare the prices between different printer models.
No matter which industrial label printer you purchase, make sure it comes with a reliable warranty. A good warranty policy should provide hassle-free technical support and repair options for your printer in case of unforeseen problems.
Types of Industrial Label Printers
Industrial label printers are classified into two types based on the thermal printing technology they use. The two types of industrial label printers are Direct Thermal Printers and Thermal Transfer Printers.
Please refer to our direct thermal vs thermal transfer guide to learn about the two thermal print technologies.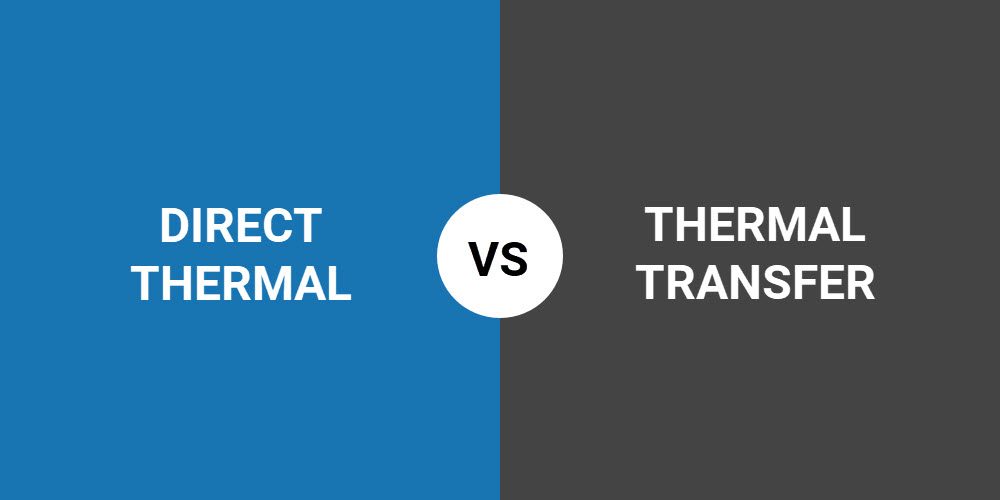 Direct Thermal Industrial Label Printers
Direct thermal industrial label printers use direct thermal printing technology.
In this method, thermal energy is applied directly to the surface of a special heat-sensitive material called thermal paper. Thermal paper has ink embedded in it; when heat is applied, the ink gets activated and produces a printed image.
Thermal Transfer Industrial Label Printers
Thermal transfer industrial label printers use thermal transfer printing technology.
In this method, thermal energy is applied to a thermal ribbon, which is a thin film coated with wax, resin, or a combination of both. When heat is applied to the ribbon, it melts and gets transferred onto the label material, creating a high-quality printed image.
Basic Components and Requirements of Industrial Label Printers
Industrial label printers are comprised of several components and require certain elements for optimal performance. Here are the basic components and requirements for most industrial label printers.
Top Industrial Label Printer Brands
The label printer market is flooded with a variety of printer brands. Some brands offer reliable, feature-rich devices, while others are just unreliable entry-level industrial printer models.
At Triton, we understand the importance of having top-notch label printing solutions. After all, the right printer model from the right printer brand can hugely impact a business's operational efficiency.
Therefore, to ensure that our customers get the best of the best possible printing solution, we at Triton only stock label printers from the most trusted printer brands in the market. Our comprehensive range of industrial label printers includes models from world-leading printer manufacturers, namely.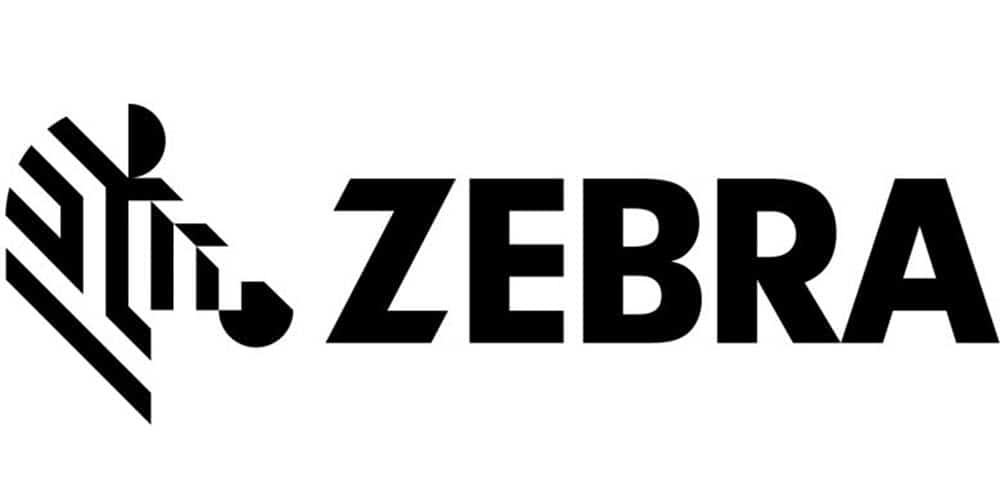 Zebra Technologies has been in the label printing industry for more than 50 years, and its expertise is evident in the quality of its printers. Their label printers are built with a combination of advanced technology and innovative design to deliver maximum performance and optimum efficiency.
Zebra Technologies manufactures different types of thermal printers, including desktop printers, industrial printers, mobile printers, card and badge printers, and RFID printers.
You can view our selection of Zebra printers at Triton's Zebra homepage.
Honeywell International Inc. is a publicly traded, multinational conglomerate corporation based in the United States. The firm acquired Intermec in 2012 and entered the business of manufacturing and distributing automatic identification and data capture devices.
Prior to the acquisition, Intermec was a leading manufacturer and supplier of automatic identification and data capture equipment. Intermec has been in business since 1966 and has earned a reputation for producing top-of-the-line products.
Honeywell has kept up Intermec's legacy of manufacturing and supplying reliable, high-performance devices. Today, its range of industrial label printers is known for their strong construction, reliability, and performance — a combination that makes them ideal for industries dealing with mission-critical applications.
Browse through our selection of Honeywell industrial label printers at Triton's Honeywell homepage.
Honeywell has also completed its acquisition of Datamax-O'Neil, another leading manufacturer of industrial label printers. You can explore our selection of Datamax-O'Neil printers here.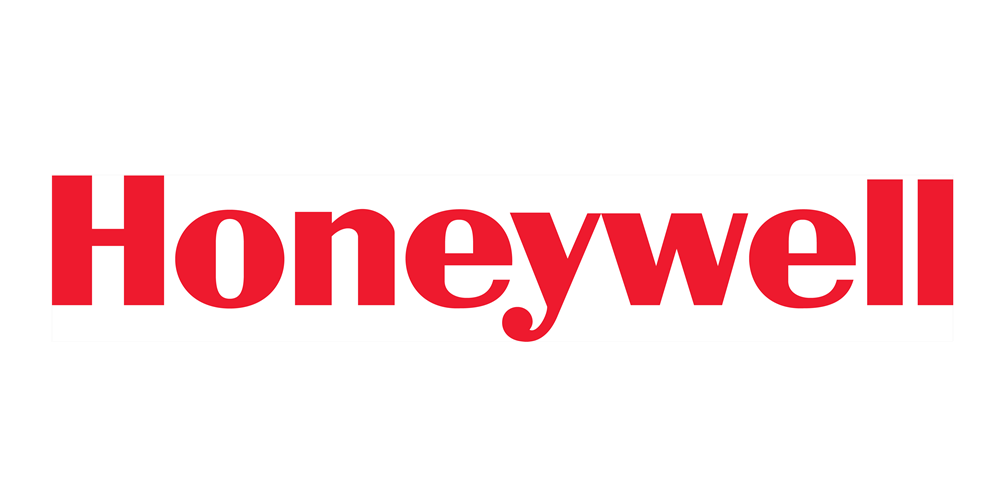 TSC, also called TSC Printronix Auto ID, is a Taiwan-based printer manufacturer. The company has been in the label printing market for over 30 years and has earned a name for producing reliable and cost-effective printing solutions.
TSC has an impressive product range that includes mobile printers, desktop printers, industrial printers, enterprise printers, RFID printers, barcode inspection printers, print engines & modules, and colour label printers.
Visit Triton's TSC homepage to view our collection of TSC's industrial label printers.
Frequently Asked Questions
Is Laser or Inkjet Better for Labels?
Laser and inkjet printers are not suitable for printing labels as they are unreliable, inefficient, slow, and very expensive in the long run. Additionally, labels printed with laser or inkjet lack durability and tend to smear and fade very quickly.
Thermal printers are the best bet for printing labels as they are reliable, fast, and cost-effective solutions. Please refer to the following guides for a detailed comparison between thermal printers and other printer types.
Is it Cheaper to Print Your Own Labels?
Yes, it is cheaper to print your own labels with a thermal label printer.
Outsourcing your label printing needs is costly and time-consuming, especially if you need high-quality labels in large quantities. With an in-house thermal label printer, you can control your production process and print labels as and when needed.
Is it Easy to Print Your Own Labels?
Yes, it is easy to print your own labels with a thermal label printer.
Printer manufacturers provide instruction manuals and support documents to help you set up the printer and start printing labels. They also have video tutorials and online customer support to help troubleshoot any issues that may arise while printing labels.