The Honeywell CK65 Handheld Mobile Computer is a device that can be used for data collection and reporting. This article will outline what the benefits, features, and who it's for. The Honeywell CK65 offers a number of different options and features that make it an attractive choice for anyone looking to purchase a handheld mobile computer for data capture in the near future – whether you're just starting out with data collection or are looking to upgrade from another product, this device is worth serious consideration!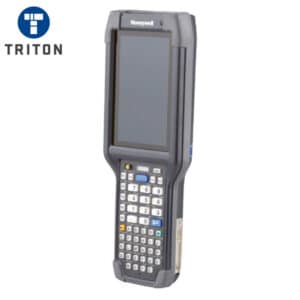 In Stock - Ships 1-10 Days
In Stock - Ships 1-10 Days
excl. GST
Honeywell CK65 Mobile Computer - Features & Benefits
The Honeywell CK65 Handheld Mobile Computer offers a number of features which make it an attractive purchase.
Built for Rugged Conditions
The Honeywell CK65 Scanner boasts best in class ruggedness with a sleek but rugged design. It has the ability to operate between temperatures of -30°C to 50°C, and can store in temperatures between -30°C to 70°C. It is also designed to be shockproof, making this handheld mobile computer able to withstand up to 3 m 10 ft drops to concrete in the standard operating range. It has also been tested for resistance against thousands of 1 m 3.3 ft tumbles as well as being certified IP65 IP68 meaning that it can sustain rain, dust and water. The CK65 mobile computer from Honeywell is truly a standout rugged mobile computer.
In terms of data capture, the Honeywell CK65 Handheld Mobile Computer offers a number of different options.
The device has a large touchscreen which makes it easier for users to navigate through their data collection options; combined with its ergonomic design, the touch screen creates an easy-to-use interface that many customers enjoy using.
This device also allows for data input via voice, large numeric keypad entry, and/or QWERTY keyboard. The keyboard is useful for more extreme environments where using the touchscreen is not a viable or reliable option (such as cold storage rooms).
Voice search and many other voice-activated features are also readily available through the Android operating system. The microphone also has noise cancellation making input easier in loud environments.
Enhanced barcode reader which can be used for both scanning 1D and 2D data from 15 centimetres all the way out to 15 meters.
The CK65 Boasts a 13.0 megapixel camera that can be used to take photographs of items and process images. The camera also has an LED flash for low light environments.
The CK65 has an extended 28 hour battery life (test performed 1 scan every 10 seconds). Lasting for at least a single shift the powerful battery is often able to last for multiple shifts.
It is also Bluetooth compatible and comes with a number of different connectivity options, including an integrated 802.11a/b/g radio module to allow for the easy sharing and transfer of information from one device to another.
The CK65 is part of the Mobility Edge platform which is designed to make your business work smarter by providing a flexible architecture that allows operation from the cloud or on premise, with built in security features so you don't have to worry about safety of your data. This ensures an integrated approach to implementing a scalable and repeatable business solution that can be adapted to any industry.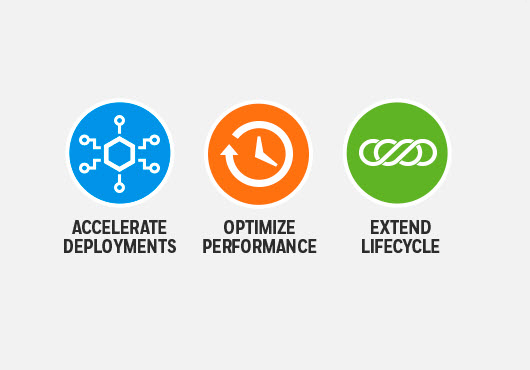 The Dolphin CK65 mobile computer uses the Android operating system, supported for four generations starting with Android 8 (0). Android is designed for the future, allowing you to create applications on a more secure platform using an enterprise lifecycle toolset that gives you greater flexibility in scaling your operations across all of your businesses. Android provides investment protection for your hardware assets.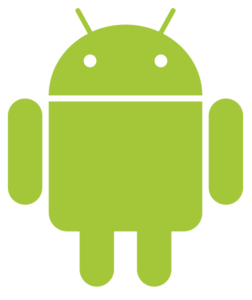 The CK65 is a versatile and ergonomic device and is built for comfort and ease. The handheld mobile computer comes equipped with soft rubber grips to help prevent any hand fatigue or discomfort when using the product over long periods of time.
Honeywell Dolphin CK65 Mobile Computer - Specifications
The Honeywell CK65 measures just 22.7 cm x 8.3 cm x 4.2 cm (8.9 in x 3.3 in x 1.7 in). This device weighs approximately 498 g (17.6oz) with the battery pack, making it light enough to carry around all day without causing discomfort or feeling of fatigue after prolonged use.
The Honeywell CK65 comes with both a rechargeable battery as well as an AC adapter that can be used to charge the device. In terms of memory, it offers 2 GB/4 GB DDR4 RAM, 32 GB Flash. Its processor boasts 2.2 GHz Qualcomm® 64-bit Snapdragon™ octa-core and a 10.16 cm (4 in) 480 x 800 bright colour LCD with backlight display.
See the Honeywell CK65 datasheet here.
Industry Applications for the CK65
The CK65 is suitable for many different industries including healthcare, retail, transportation and logistics, warehousing, manufacturing, field service and public safety.
It can be used for a variety of applications within these industries including:
Inventory management and tracking.
Perfect for cold storage warehouse environments due to the wide temperature operating range.
Transportation and logistics including monitoring the location stock, cargo or vehicles.
Scanning barcodes on labels or mobile devices.
Scanning barcodes on equipment and parts to complete work orders.
Processing 1D and 2D barcodes in all lighting conditions.
Answering customer questions such as "where is item X?" by using the built-in camera to scan for the item's location in stock rooms or warehouses.
Receiving and completing work orders, such as providing customer service or fixing equipment.
Tracking inventory levels for a more streamlined approach to business management.
Take photographs of products for quality control purposes and warranty documentation management (i.e., to see if an item is still under warranty).
Asset tracking.
The CK65 with Triton Software
Triton Stock Scan inventory management software supports Android operating system which now means you can utilise your favourite stock management solution running on Android. Android is a great path for users migrating from legacy windows operating systems which has been unsupported now for many years.
In summary, the CK65 is a great mobile computer for any business looking to improve their inventory management and overall efficiency. By having a mobile computer that can be used in all lighting conditions, with an intuitive touch screen and built-in camera you will never have to worry about not being able to get the job done.
There are a number of different models to choose from so please get in touch with us to see which one is right for your business by speaking to one of our experts. If you don't see the particular model you want on our store, we are able to order from our suppliers to meet your needs.
We offer excellent pricing and additional discounts for bulk orders of the CK65 mobile computer.